Estimated Reading Time: 10 Minutes
Maybe you missed a few of the best Costa Rica real estate blogs 2020?
Then now is your chance to recover. If you'd like to, you can also check the top 10 from 2019.
We published a total of 41 blogs this year, on incredibly varied subjects. Our top 10 Costa Rica real estate blogs 2020 are about homes with fruit trees, expat destinations near nature, and many other interesting topics.
Others were about container homes and US matters when having a business in Costa Rica.
Now you have the chance to get totally up to date again:
1. 7 Fresh ideas for a Costa Rica home with fruit trees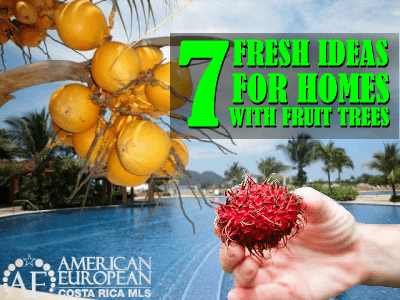 When living in the tropics, you should own a home with fruit trees, don't you agree? Don't you think it can be a joy to have fruit trees in your yard? Our agents agree that buyers often really want a home with fruit trees.
Of course, you want a home with fruit trees that are mature. You can't wait 2 years to have breakfast with your own fruits, can you? Learn more about these 7 fresh ideas now:

---
2. 6 Top Costa Rican Expat Destinations near Nature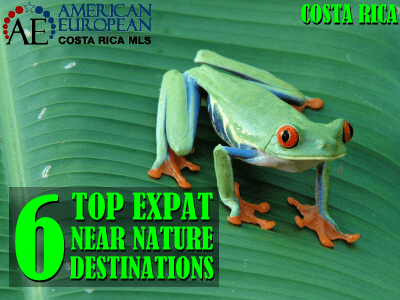 If you plan to be an expat in Costa Rica soon, you'd want to pick one of the destinations near Nature. Costa Rica is a renowned expat-friendly destination famous for its stunning sceneries, beautiful beaches, and hospitable people.
I've been able to come up with 6 top Costa Rican expat destinations near nature. Of course, there are many others, but I feel those 6 destinations cover most of any lifestyle an expat looks for. Here they are:

---
3. The best custom-made container homes in Costa Rica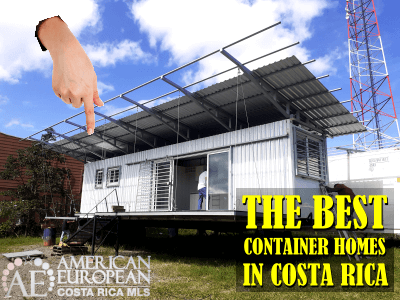 I've been looking for years for someone in Costa Rica who builds quality custom-made container homes. That's because custom-made container homes are so versatile, innovative, and environmentally responsible.
The problem that most container homes in Costa Rica have is that they are usually not insulated. So it's like living in an oven.
Well, I have great news in our real estate blogs 2020!

---
4. Is Moving to Costa Rica a Dream or a Nightmare?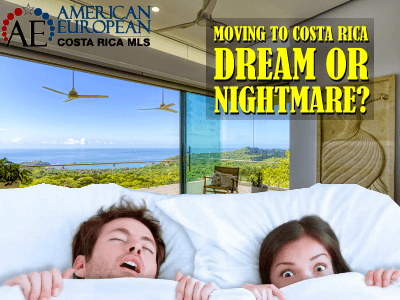 You have decided to move to Costa Rica and live that dream you have had for so long. You see yourself sitting on the covered terrace of your incredible new residence, sharing delicious piña coladas and bocas with your great company, as you enjoy the loveliness of nature or an ocean view.
Is that a dream that can come true? Or will it only appear as a dream for the first weeks or years, then turn into a nightmare? Learn more now:

---
5. How does Coronavirus interfere with the perpetual tourist border run?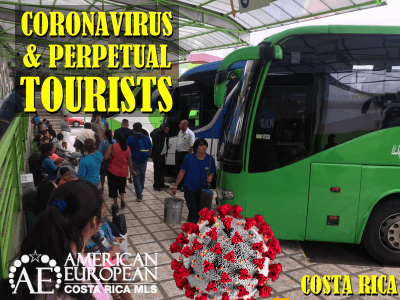 Question: I´m a perpetual tourist and my visa is to expire soon or has already expired. Should I try to renew it?
Our advice is not to attempt the renewal, the office of immigration is currently closed. If you exit the country, you will not be allowed to come back in for the next two weeks.
Learn more now in our real estate blogs 2020:

---
6. 16 Reasons we love Samara Beach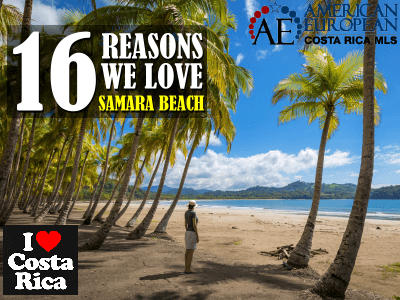 Every person I know who has visited, they all love Samara Beach. There is so much to do in Playa Samara, it's impossible to get bored, EVER!
Some say Playa Samara is far away. It's a long drive from Tokyo. But from Liberia International airport, it's only 2 hours. From San Jose, it's about 4 hours.
This easy-going town is far away enough from major cities to offer a laid-back, Pura Vida, lifestyle. Learn more about Samara Beach now:

---
7. 3 Important Income Tax Consequences when living in Costa Rica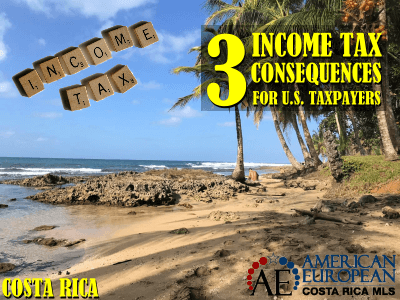 Living in Costa Rica might have important income tax consequences for you if you're a taxpayer in the United States.
Various reasons contribute to their interest in becoming an ex-pat, such as a lower cost of living, the casual laid-back lifestyle, amazing weather, and incredible natural beauty.
If you've been considering setting up a home in Costa Rica, figuring out the taxation regulations should be right on top of your list of things to do. Learn more now:

---
8. Get Ready for a Safe Life in Costa Rica after the Pandemic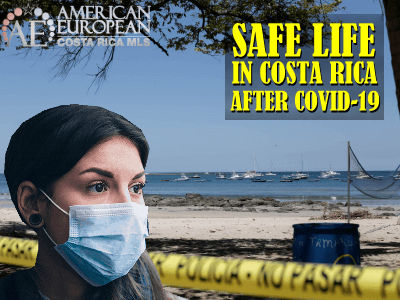 Who would have thought I would be telling you that you can have a safe life in Costa Rica a couple of years ago.
For years, foreigners were moving to Costa Rica for many reasons. Living in Costa Rica was advertised worldwide as being close to nature. And for not having an army and for a high score on the highest life satisfaction. Also, for being very affordable during retirement. Well, the Covid-19 pandemic has changed everything.
I updated this blog this week, learn more now:

---
9. U.S. Citizens Tax Implications when earning income in Costa Rica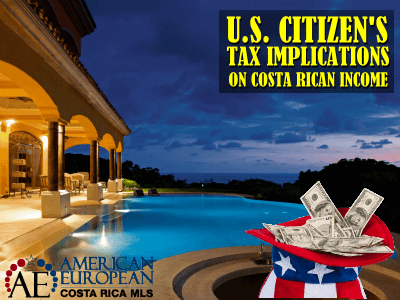 What are the tax implications for U.S. citizens when working or having a business in Costa Rica? And their spouses'?
Costa Rica is regarded as one of the safest bets in the emerging markets thanks to the strong exports, high tourism levels, and high levels of Foreign Direct Investment.
If you are a U.S. citizen, planning to work or doing business in Costa Rica, here are a few implications you need to know about:

---
10. 5 Solutions to handle your property in a divorce in Costa Rica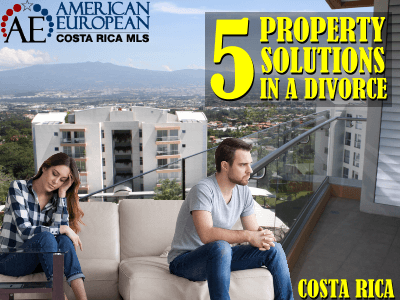 Have you been stuck with your spouse and 2 small kids during the corona vires pandemic and now you're planning to file for divorce?
Maybe your marriage wasn't doing well and the pandemic is the last drop that makes the bucket overflow? Then this blog might clear up some issues for you:

---
I hope you've enjoyed our Top 10 Costa Rica real estate blogs 2020 and that they've served their purpose: Servicing our property buyers and sellers and keeping them informed about what's going on in Costa Rica real estate.