Estimated Reading Time: 4 Minutes
Residential real estate developers and builders in Costa Rica make promises quite easily.  That's because promises are easily made, as long as the sale is made, right!
A buyer often cannot even start to imagine how difficult those promises are to fulfill. Especially in a buyer's market, when you will find an excess of inventory on the market. That's when residential real estate developers will make more promises than ever to sell.
When you visit a new real estate development, the onsite salespeople will tell you there are only 2 units left. When you visit the development again two months later, you'll learn that there are still only two units left, but now they're different ones.
Besides learning about the 6 promises, there are several issues that can turn a purchase into a nightmare. We also recommend buyers fill out the developer quiz, a smart tool, before making a purchase.
Learn first all about the 6 promises that you can expect a residential real estate developer in Costa Rica to make:
1. We can get financing for you
Builders and residential real estate developers presell their products. So they make promises about financing really easy. Often, they make a deal with a bank, so their project is preapproved by this bank. But that doesn't mean that you have enough income to get approved.
Banks only lend to citizens and residents. Foreign lenders will NOT give you a construction loan.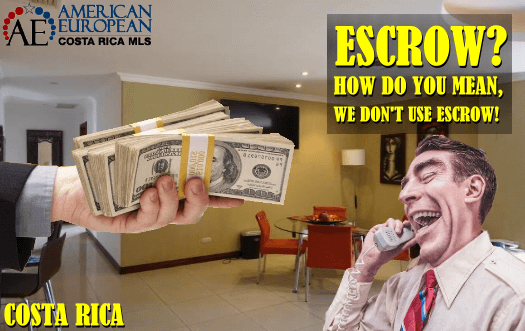 2. Your money is safe with us
You can pay us 25% now and the rest of the money you can pay us in stages. Of course, they promise that the project will be finished in time and your unit delivered immediately when finished. Residential real estate developers in Costa Rica do NOT use escrow for payments, they use their own bank account.
3. Pick your own finishes
Only the more upscale builders make promises about buyers being able to pick their own finishes. When they get to the point of putting the floors in, the tile you picked is not on the market anymore. Oh, and the master bathroom sinks you wanted are now $500 more each, so we're sorry, but you need to pay the difference.
4. Construction allowances
Construction allowances are not a good idea, at least not for the buyer.
Large residential real estate developers build many units at the same time. For example, the guys that do the floors, work in a team and they go from unit to unit. So, if the floor material that you chose is not ready for delivery when the team needs to put the floors in your unit, the builder will charge you extra for them to go back to your unit later on.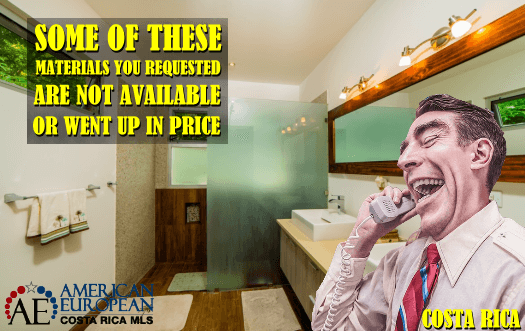 5. Closing cost
All builders love the promises of paying all closing costs, that's how they stay in control. But you need to use their attorney. Buyers should have their own legal representation and not use the builders. And I can promise that now you'll be paying the closing cost TWICE.
6.  No home inspection
Don't worry, our construction is perfect, you don't need a home inspection. And IF there is something not functioning well, we'll repair it for you, at no cost. We promise!
A real estate purchase is an important decision in life. I bet that you don't buy a house or condo very often, especially one that is not built yet. Please don't listen to the promises from the residential real estate developers or builders. Unless you sign an agreement that protects you, the buyer. Looking to purchase a property in Costa Rica? Then ask us to assist, we are the experts. Contact us now.