No one in the Costa Rica real estate market can take our place when it comes to sharing local knowledge and expertise. That's why we publish our weekly blogs.
It's embarrassing to see so much wrong information published by many real estate websites because they lack local knowledge.
Many years ago, I took on the challenge of creating a network for real estate agents from coast to coast. So now clients can take advantage of the local knowledge supplied by each area expert on the network. The time to work half the country is long gone. Serious real estate agents shouldn't do such a thing anymore.
The whole country
It's been a while since a real estate agent could work the whole country well responsibly. Traffic makes it impossible to do anymore. It was customary for an agent, to travel from San José to Liberia in the morning, to show a property there. And then there was enough time left to show a property in Turrialba in the afternoon. The total trip Escazu – Liberia – Turrialba – Escazu (127 + 170 + 42) is a total of 339 miles. Google today will show you this trip takes 10 hours (June 2019).
This, of course, doesn't include the time for showings, food, and a pee or two.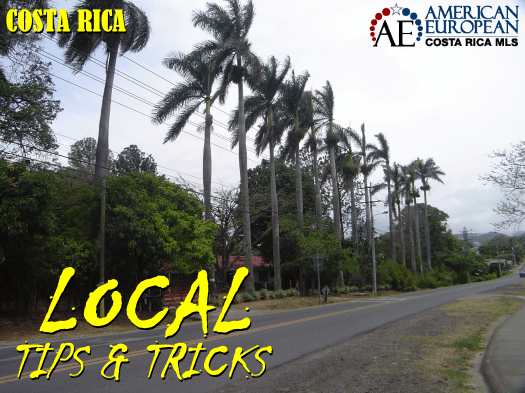 Small cities
At the time, I'm now talking about around 1990, Liberia and Turrialba were very small cities. I could show a client any of these cities in 15 minutes. Those times are no more.
Local knowledge
But did I have any local knowledge? Did I know where to send you to fix your car or your teeth? No, I didn't. I knew where the grocery store was, the Catholic church, and the hospital.
I could have sold you a property in Liberia or Turrialba. Then, after closing, I'd take you to your new house, hand you the keys (no remote controls were necessary, garages didn't have a gate), and go back to Escazu, where I live.
Every time a client needed something, they'd call my office, and my secretary would send me a message to my beeper. Oh, those good old times…
Service
Being available for clients, when they have an urgency, is an important part of our business. Having local knowledge is even more important. And that's what we do at the American- European real estate network: we have the local knowledge.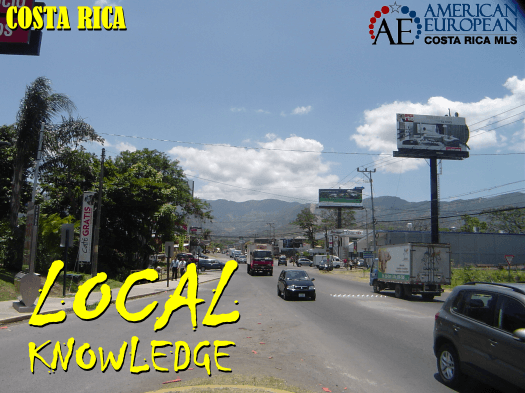 Online
Of course, most information is available online now. There are local Facebook pages and there are online forums where you can ask your questions. But isn't it much better to have a reliable real estate agent to be there for you when needed? One that you trust and find reliable?
Hire a local real estate agent when you rent or purchase. Hire one who has local knowledge and expertise. An agent who doesn't only know the local market but can also assist in case of an emergency. Or something as simple as a broken muffler.
Are you planning to buy sight unseen? It happens a lot, especially when a buyer knows what he/she wants. Having the right agent is a must then.
The American European MLS has 29 local agents on the MLS.  Contact us now and you'll have no regrets about doing business with a local agent.