Amazingly enough, homebuyers are sometimes their own worst enemy without knowing it, until it's too late.
It speaks for itself that most homebuyers only purchase a home only once or twice in their life.
Therefore, it's not really their fault.
Is it?
1. Love the house
Homebuyers who express their feeling too easily to a seller. Keep in mind that often the agents cannot get rid of the sellers during the showing. I'm talking about those pain in the butt sellers who will follow you during the whole showing, so they can interfere when they think it's necessary.
As soon as homebuyers express their positive feelings about the house to each other, the seller will see dollar signs in their mind. The asking price just became non-negotiable.
When the seller is around, keep your feelings hidden. Don't say a word. Saying negative things about the house can be smart tactics.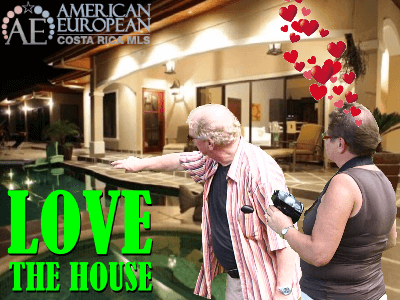 2. Negotiate
Do not negotiate directly with the seller at the showing. Leave negotiation to your agent, and wait until you've been able to discuss an offer with the agent.
Ask your agent to put the offer in writing, after discussing the strategy of making the offer. Often a larger earnest money deposit will catch you a much better price. Or maybe the seller is willing to offer you a better deal than you suspect.
3. Financing
Do not discuss financing with the seller, leave it to the agent. Tell your agent what you're looking for. If your agent is experienced, or his/her broker is, there will be more and better solutions than you might think.
4. Ask for too much
You might not care about the seller's feelings, but they have them, just like you do. Ridiculous offers by home buyers, or impossible contingencies, can turn off the seller. I've seen sellers who were desperate to sell, walk away from unreasonable home buyers more often than you might think.
5. Home inspection
Do not nitpick a home inspection. Be honest about it. In Costa Rica, you buy a home as is, and small repairs are done by the homebuyers. You don't want to do any repairs? Then don't go home shopping.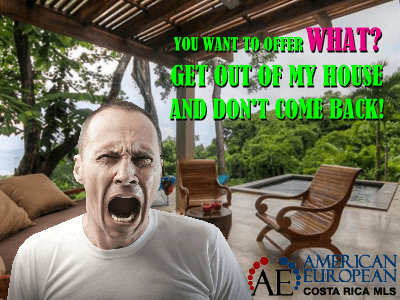 6. Not make an offer
I've seen many homebuyers think the property will be on the market for a long time longer. But, Murphy's law obliges you to make the offer when you're ready. Love the house? Buy it now, don't wait. Move before it's too late, someone else will get ahead of you.
Unless you are looking to make such mistakes as deal breakers, you want to do it all correctly. To your own advantage of course. Ready to work with a professional real estate agent? Then contact us now, we're ready for you!