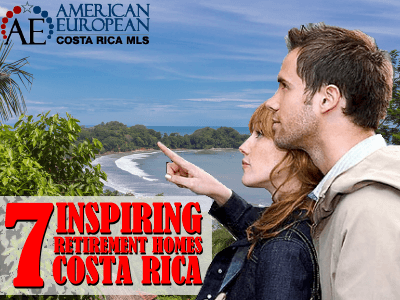 You might not have guessed it, but there is a remarkable amount of inspiring retirement homes in Costa Rica. On top of that, you have a remarkable amount of different places to buy a retirement home. The reason is that Costa Rica is an inspiring country, due to its diversity.
Do you think you can find the right place to live on the 912-mile coastline? Or maybe you prefer to live in the vicinity of the 26 national parks and more than 160 protected areas that we have in Costa Rica?
Costa Rica is on many lists of top retirement countries. We're number 4 on Investopedia as well as International Living in their 2017 reports.
The reason? Costa Rica is simply a beautiful country and that's a fact! What is so fascinating is another fact: our MLS covers the whole country, from coast to coast. Do you want to find out what it will cost you to retire in Costa Rica? Investopedia can give you all the details.
The weather and temps
We have so many different places to retire to that you can even pick the weather and temps that suit you best. That is what we are all about. Learn more about the different areas we cover before you start going crazy with the 7 inspiring retirement homes in Costa Rica that I am going to show you in this article.
The size of a retirement home
Most retirees prefer to downsize. Others rather have a large home so they can invite friends and family once they live here. Others prefer a smaller home with a guesthouse. I have put together a few samples of inspiring retirement homes in Costa Rica, so you get a better idea of what we have available on our inventory. On purpose, I have listed 7 inspiring retirement homes in Costa Rica in all price ranges, so you don't think you need to spend millions to buy something nice.
The South Pacific coast
The South Pacific coast offers you some real inspiring retirement homes because you will find most are in the mountains overlooking the ocean and the national parks. There are many mountain communities that offer amazing panoramic views in a tropical environment. That's why I picked a real slam dunk to start with, in a really affordable price range.
1. The Terraces at San Martin – Uvita
You can choose a lifestyle in Uvita, South Pacific, and make yourself at home in a world of endless adventure. Enjoy the sunsets over the Pacific and live next door to a national park in a stunning gated community: The Terraces at San Martin. Learn more about the details of this inspiring home at The Terraces at San Martin, which is listed at $679,000.
The Caribbean coast
Life is quite a bit different on the Caribbean coast. Culture, food and lifestyle are another slam dunk, if you are looking for something quite different. We invite you to visit quite interesting inspiring retirement homes in tropical locations like Cahuita, Manzanillo, Cocles, and others.
2. Casa Vinatier – Puerto Viejo
We suggest you visit Casa Vinatier, see more details. This exceptional home is a Mexican loft style design studio in Puerto Viejo and is offered at $300,000.
The Central Valley
For those who don't want to live at the beach but have the option to visit those hundreds of beach on our 912-mile coastline, the Central Valley offers a great inventory of inspiring retirement homes.
3. Casa Oasis – Atenas
Atenas, one of the best retirement locations you will find in the Central Valley, is said to have the best climate in the world. Here, you will find many single level homes with outstanding views and a guesthouse for those visitors you love to have around.
A great example of inspiring retirement homes in Atenas is this Magnificent Peaceful Turnkey Atenas Oasis for Sale, listed at $489,000. Learn more here.
4. Casa Yos – Tres Ríos
The city of Tres Ríos – which means Three Rivers – is on the cool side of San Jose. A Victor Cañas designed home, this contemporary-minimalist style fits perfectly in the green environment. This anti-seismic home offers open spaces, lots of light and panoramic view from all points within the house, learn more here. This inspiring home in Tres Ríos is listed at $680,000
5. Casa Maisha – Villa Real – Santa Ana
In Santa Ana, we suggest this spectacular modern contemporary home in the most favorite luxury gated community West of San José. The community of Villa Real offers great access off highway 27 and fabulous amenities. This luxury home was built to blend it with the surroundings, wrap-around with corridors, balconies, gardens, terraces, covered BBQ, a Pinterest fire pit, and all you need to enjoy the lifestyle. This inspiring home in Villa Real is listed at $785,000. Find the details here.
North Pacific coast
The North Pacific offers a variety of beaches such as Tamarindo, Flamingo, Nosara, Playas del Coco, Playa Hermosa, and many others. Our MLS covers the whole North Pacific and even the Nicoya peninsula, where there is a great choice of inspiring retirement homes for sale.
6. Casa Colonial – Tamarindo beach
You will find the best panoramic ocean views on the ridge above Tamarindo. Some of the luxury homes located on that ridge are inspiring retirement homes. Our choice for Tamarindo is Casa Colonial, a luxury home on 1/3rd acre with spectacular ocean views to Playa Grande. Learn more about this property here. This inspiring home in Tamarindo is listed at $995,000.
Central Pacific coast
We started this tour in the South Pacific and went full circle around the country. The Central Pacific has its own attraction, just like every other area in the country.
7. Casa Jungle – Playa Hermosa – Jaco
Enjoy the jungle and walk to the beach. This delightful property features large mature trees, lush gardens with stone Tiki art, and hand-laid stonework among the gardens and pool area. The best surf in the country is nearby. This inspiring home in Playa Hermosa is listed at only $395,000, learn all about the details here.
These 7 inspiring retirement homes in Costa Rica are just a small sample of what we offer on our inventory of over 900 homes for sale, from coast to coast. You can also learn about other considerations before making a decision to purchase your dream retirement home in Costa Rica. Check us out and contact us now.
Feel free to leave your comments on this blog.
---
If you like this blog, connect with me on Google+ or subscribe to our newsletter by clicking the banner below.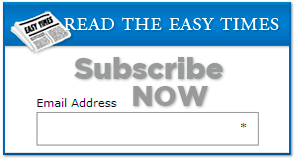 I DO want to remind our readers that we appreciate any referrals you can send us. Please also remember the American European real estate Group's agents when you refer a real estate agent. We appreciate your business.