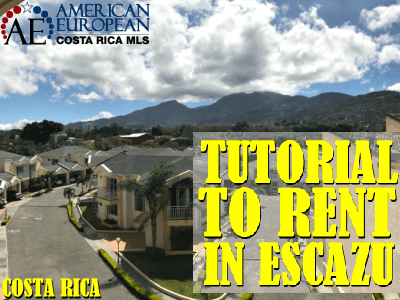 Rent in Escazu can be a daunting task. Something that sounds so simple on the surface can be a very difficult decision, especially if you don't know your options. So I decided to write a small tutorial to rent in Escazu.
A few weeks ago, I received a phone call from José, a Costa Rican living in Guadalupe. For those who don't know Costa Rica that well, Guadalupe is located on the north side of San Jose, between Tibás, Moravia, and San Pedro. José was born and raised in El Carmen, Guadalupe, and had his first job in the next town over, in Moravia.
Now José was offered a much better paying job, but the company is located in Escazú. On the first day, it took José 1 ½ hours to get from home to the office building where he now works.
Unfortunately, there are no parking options at the building and there are no public parking lots nearby either. So on the 2nd day, José decided to take the bus. This time, it took him two hours of travel time in the morning and another two hours at night to get home.
José is now looking to rent in Escazu.
Because Guadalupe is a much different city than Escazu is, José didn't have any idea about the different options to rent in Escazu. Almost daily, we get emails from expats who are planning to move to Costa Rica and they want to know what their options are when they rent in Escazu. This tutorial to rent in Escazu explains it all.
The term
First of all, let's start by explaining the term of a rental agreement when you are looking to rent in Escazu. It is very difficult to find any short-term rentals in Escazu. If you are looking for a short-term rental, you might want to try Airbnb or a bed & breakfast like Casa de las Tías or Casa Laurin.
Those are also excellent places to stay while you're looking to rent in Escazu.
By Costa Rican law, rental agreements are for a minimum of 3 years. Most landlords will agree to rent for a minimum of 1 year. If you leave before the year is over, you will lose your security deposit, learn more about that here.
Furnished or unfurnished
Do you need to rent furnished or unfurnished? Short-term rentals are always furnished. You don't want to be looking at anything for rent in Escazu that is unfurnished if you don't have any furniture unless you plan to purchase it or bring it with you.
Utilities
Before you sign a lease agreement, first find out if the utilities are included in the rent or not. Some homes and apartments for rent don't have their own power and water meters, so the landlord includes them. Short-term rentals often include utilities. Internet and cable TV are sometimes also included.
You also want to verify who pays for garden and pool maintenance.
Appliances
It is not customary that a house or a condo for rent comes with the appliances, though some do. Learn more about it here. Appliances are quite expensive in Costa Rica, so please tell your agent if you need to rent in Escazu with or without appliances.
Pets
It is VERY important to let your real estate agent know if you have pets BEFORE you start looking. Many condominiums do not allow pets and quite a few homeowners will charge you a pet deposit. Learn more about renting with pets here.
Amenities
Before you decide if you want to rent in Escazu, you have to think about the importance of on-site amenities that some communities offer. Do you need a pool, a gym, a tennis court? Ask your agent about these amenities. It is important information.
Parking
Before you start looking at property for rent in Escazu, tell your agent how much parking you need. Condominiums sometimes have only one or two parking spots with the unit.
Condo fees
Condo fees or HOA fees are ALWAYS included in the rent. That means that you pay the H.O.A. fee included in the rent and the landlord will pay the HOA. The HOA fees pay for the security of the condominium, maintenance of the common areas, and others.
Condos
There are always plenty of condos for rent in Escazu, in buildings such as Riverside, Condado del Country, Condado de Baviera, La Alhambra, Las Terrazas, Vista las Rocas, Viva Residences, Altos de Mallorca, Los Prados, Vista de Mallorca, Avenida Escazu, Bohemia, Distrito 4, Cortijo los Laureles and others. Have a look at our rental condo inventory.
Some communities offer a children's playground, a common pool, and even tennis courts or other amenities like a gym or racquetball court.
You will find 1, 2, and 3 bedroom apartments for rent in these buildings, furnished or unfurnished. Most tenants look to rent a condo for the views that they can enjoy from the upper floors. Most
Condominiums in Escazu are 5 – 8 stories high. Usually, you will find very few families with small children in a condominium.
Townhouse in condominium
There is a huge choice of condominiums with townhouses for rent in Escazu. Just to name a few: Villas de San Antonio, Villas de Valencia, Bosque de las Lomas, Roncon de la Quebrada, La Reserva de Escazu, El Higueron, Villas del Bosque, Casa de Piedra, and many others. Most townhouses have either 2 or 3 bedrooms. You will find very few 4-bedroom townhouses for rent in Escazu or anywhere else. have a look at our rental townhouse inventory.
Some communities offer a children's playground, a common pool, and even tennis courts or other amenities. Condominiums with townhouses usually have lots families with small children living there. You can easily notice this when walking through the community and look for toys and small bikes in the carports.
Controlled Access
There are a few communities in Escazu that have either controlled access by a guard-manned gate or a top-of-the-line security system in the neighborhood. Some of these communities are Los Laureles, Los Eliseos, La Suiza, Las Vistas, Los Anonos, Vista de Oro, and Vista Alegre.
These communities have no added amenities, only 24/7 security at the entrance of the community and a small park, if that. Security is an issue in Costa Rica. If you are not going to be home much, you want to make sure you're going to rent in a safe place. That way, you will not have any burglaries while you are away. Here you will find some explanation about the security issue.
Luxury communities
Escazu offers a few Luxury communities or condominiums that have either single-family homes or townhouses. If you would like a luxury home for rent in Escazu, you should look at Cerro Real, Cerro Alto, Monte Arroyo or El Monasterio. There is usually a very small choice of luxury condos for rent in Escazu in communities such as Acropolis, Green House, or Valle de Tamarindo. You can see our luxury home rental inventory here.
Single-family homes
For those who don't like to live in a condo or a gated community, there is always plenty of choice of single-family homes for rent in Escazu on our inventory. You can either be in a neighborhood such as Trejos Montealegre, Barrio Maynard, Bello Horizonte, Miravalles, or El Mirador or simply a single-family home that is not in any neighborhood in particular.
Are you a serious tenant?
If you are serious about wanting to rent in Escazu, contact us and we can show you options. We do not give free tours for you to get to know the area.
When you contact us to see property for rent in Escazu, make sure you have a cash deposit at hand, so you can take the property you like off the market right away.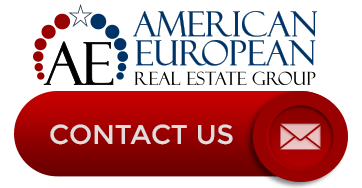 Feel free to leave your comments on this blog.
---
If you like this blog, connect with me on Google+ or subscribe to our newsletter by clicking the banner below.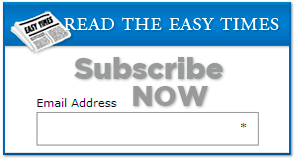 I DO want to remind our readers that we appreciate any referrals you can send us. Please also remember the American European real estate Group's agents when you refer a real estate agent. We appreciate your business.