Do you have a carport that always looks messy? Wouldn't you feel a lot better if you could organize your carport and not have your neighbors give you angry looks all the time?
But, you don't know where to put your chunches anymore?
Don't worry, before the end of the day, you will be ready to start to organize your carport at home, if you have one.
You will be amazed how few homes in Costa Rica have an enclosed garage. Most homes, no matter if they are single family homes or town homes only have an attached carport.
The entrance to the house
In quite a few homes, you have to go through the carport to get to the front door. Especially if there are small children living in the home, you'll find toys and bicycles lying around in the carport. In some, depending on how messy the home owner is, you can hardly even work your way to the front door.
Organize your carport
If you have a garage in your house that would be the place where you would send all the "stuff" that you don't use? Well, that stuff is what we call chunches in Costa Rica. All the stuff, or things that you use only once a year, like Christmas, Easter and Halloween decorations and all the stuff that you really don't need anymore.
In Costa Rica, the only place that you could probably stick all those chunches is in the maid's quarters, if you don't have a maid.
The disadvantage of a carport is that it's open for all in your community to see what you have. To organize your carport is more than just stacking up some boxes. Let's go through your options.
1. Cupboards or closet
Some carports are difficult to organize because they are barely wide enough to get in and out of the car when you park. This storage idea, to install a cupboard or closet on the side your carport might work, if you have enough space. They do function quite well as a divider wall too, so it creates great privacy, if the bylaws of your community allow for it.
Some town homes have the kitchen window in the carport, so there is not much space to use for enclosed closets. Try to use the corners of the carport and you'll see it is so much easier to organize your carport that way.
2. Plastic totes or baskets
Plastic totes are a super simple way to store your chunches and you can apply a label on each tote so you can store similar items together for easy viewing and retrieval. If you don't want to spend the money in building a closet for your plastic totes, you can also hang a heavy duty curtain around it.
If you have small children, it is easier to use baskets for the toys.
3. Bin tracks
Another way to organize your carport is to use storage bins, if your carport is high enough. Purchase ready made or build some bin tracks. You might need a MacGyver to install them, but they're really handy for light seasonal storage such as Christmas decoration.
4. Your garden tools
If you live in a condominium, you probably don't have to worry about gardening. In any case, it is so much better to put your garden tools out of view if you have any. If you really trust that your neighbors will leave your garden tools alone, a garden tool rack is a great solution.
5. The bicycles
As a good Dutchman, of course I couldn't forget to mention the bicycles. Nowadays, many households have a race bike or a mountain bike. All kids have bikes. And they're always in the way.
6. Privacy and storage
Carports are sometimes open on all sides and allow for very little privacy from the neighbors. The installation of a simple pergola can take care of this. Part of the pergola can be used to hang light chunches.
7. Trash bins
Trash bins can be nice looking but they never look good in your carport. Great ways to cover your trash cans by having a cabinet built or just a simple lattice panel. Top photo is from Amazon and bottom photo from Plow & Hearth
That covers the topic on how to organize your carport in Costa Rica. Many of the homes we sell have a carport, the reason for me for the recommendations.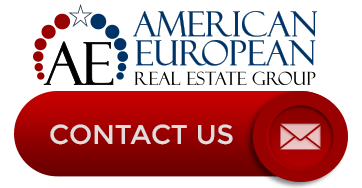 For other recommendations to decorate, purchase, sell or rent your property in Costa Rica, check out our blogs, register for our free newsletter or contact us now.
---
If you like this blog, connect with me on Google+ or subscribe to our newsletter by clicking the banner below.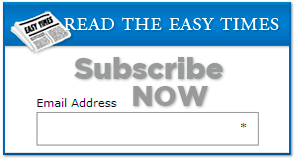 I DO want to remind our readers that we appreciate any referrals you can send us.  Please remember our agents when  you meet someone who wants to purchase property, we appreciate it.