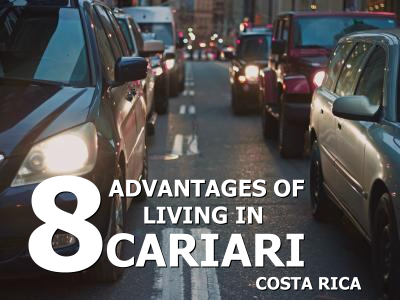 "I am sorry that I'm late, I got stuck in a traffic jam" is a lame excuse in Costa Rica. Renting a house in Cariari is a much better idea. We all know how bad traffic can be in certain areas of the Central Valley. While getting stuck in traffic is now pretty customary, no matter the hour of the day, you are smarter than that.
The solution to not having to come up with such a lame excuse is very simple. By renting a house in the neighborhood of your place of work (or purchase one) you won't be on the road for hours every day. As a result, you'll have much more time to spend with your family.
There is a huge amount of office parks and industrial parks in the near vicinity of Ciudad Cariari, Los Arcos, and also in Belen. I have described this before in another article. These locations are home to large companies with thousands of employees, many of them in the Free Trade industrial and office parks.  The companies installed in the area of Belen generate 25% of all exports of Costa Rica.
If you work anywhere in Heredia or Alajuela, living in Cariari is a perfect decision to take. Since you would always drive the opposite way of where the traffic jams are.  The Tico Times recently published an article about the abundance of jobs available in the Alajuela and Heredia areas. Maybe renting a house in Cariari would be a huge advantage if you work nearby?
Renting a house in Cariari saves time
Rather than spending so much time on driving to drive to work, you could spend your time at leisure. Does it take 2 hours to get to work and another 2 hours to go home? Imagine the amount of time wasted on the road, the gasoline, tires, and tolls paid, it all adds up. Can you imagine spending those 4 hours a day with your family, reading a book, playing golf or watching a movie? Do you work within 5 miles of Cariari, but you sit for hours in a traffic jam?
The solution: renting a house in Cariari, Los Arcos, or Belen.
If those 4 hours a day that you can spend quality time with your family is not enough, let me help you a bit more by telling you about another 8 advantages of renting a house in Cariari.
8 Advantages
1.    The most important advantage of living in Cariari is the one that shows in the main photo of this article, which is a traffic jam long after dark. You would not have to worry about traffic jams at all if your job is in the immediate area of Ciudad Cariari and if you'd live in the same area. 
2.    The Juan Santamaria International airport – SJO, is less than 15 minutes away no matter how heavy traffic is. The location so close to the International airport (without having the noise of large aircraft flying over) is what makes Cariari so attractive to all who have to travel internationally often.
3.    With over 100 stores, the Plaza Real Cariari shopping mall offers anything you could need for shopping when you live in Ciudad Cariari. This mall was elected one of the 10 best shopping destinations of Costa Rica by 10Best, a division of USA Today. Therefore, if you are thinking of renting a house in Cariari, you don't have to worry about your shopping options.
4.    Cenada is one of the largest fruit and vegetable markets in Costa Rica and it is less than a mile from Cariari. Early mornings, you can also find fish trucks from the ports of Puntarenas and Limon where you can buy fresh fish and seafood at very affordable prices. The Cenada market is open from Monday to Saturday from 2:00 am until 7:00 pm.
5.    Also, if you have children and you are thinking of renting a house in Cariari, you have a great choice of public and private schools to get them well educated. The American International School of Costa Rica is located in Cariari itself. In San Antonio de Belen, only a few minutes away, you have a choice
The Centro Integral de Educación Privada (CIDEP).
6.    Bowling is fun and Bol Cariari is next to the Plaza Real Cariari shopping mall. And, for competitions, events, and other fun at the local bowling alley, you can also check their Facebook.
7.    The largest public swimming pool in Costa Rica is Ojo de Agua in San Antonio de Belen. This is just 10 minutes away from Ciudad Cariari. So, if you are thinking of renting a house in Cariari and you don't want to become a member of the Cariari Country Club? Ojo de Agua can be a great option for the leisure of you and your family. On the weekends, this water park receives a lot of visitors. Nonetheless, if you go during weekdays to Ojo de Agua, you'll find there is almost nobody there. The waterpark is run by Incoop, a governmental institution. As a result, their website doesn't carry much information, so you better have a look at their Facebook page.
8.    The Cariari Country Club is a membership club. Going to the club is one of the finest ways of spending quality time that you would otherwise spend sitting in your car. This fine country club offers
an 18-hole George Fazio golf course
12 tennis courts (of which 7 under roof)
an Olympic size 50-meter swimming pool
restaurants
a gym
pro-shop
and many other amenities.
In conclusion, if you are thinking of renting a house in Cariari, talk to our affiliate agent Shell Johanson. Shell can also supply you with all the necessary information if you'd like to become a member of the Cariari Country Club.
We invite you to contact our affiliate agent in Cariari, Shell Johanson, for renting a house in Cariari. Shell can show you all the advantages and the inventory we have available within your budget.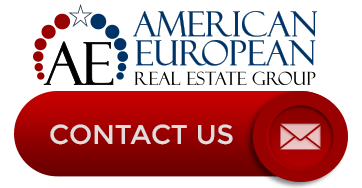 In conclusion, feel free to leave your comments on this blog.
---
If you like this blog, connect with me on Google+ or subscribe to our newsletter by clicking the banner below.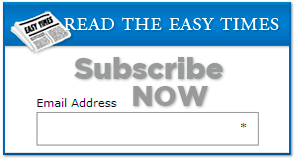 I DO want to remind our readers that we appreciate any referrals you can send us. Please also remember the American European real estate Group's agents when your refer a real estate agent. Because we appreciate your business.