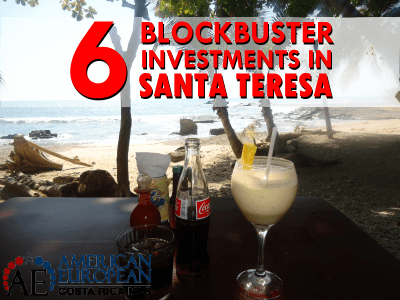 Are you in for a profitable investment adventure? You have to take a shot at blockbuster investments in Santa Teresa real estate. This is located in the Nicoya Peninsula of Costa Rica.
I'm inviting you to visit and see with your own eyes. That's the only way you can start off on the right foot and find out more about the added value in person.
You won't find any pristine cayes or any Maya roots like you will in Belize. Or a Leonardo Da Vinci, mouthwatering cuisine from pizza to pasta, enchanting art and culture, world-class fashion and the soft wines you will find in Italy. You will find pristine beaches, great pizza and sushi, fresh fish and seafood, great surf, a lot of sunshine and good company.
I could try to describe the Santa Teresa – Mal Pais – Playa Carmen area to you in pages of beautifully written words like most would, but I don't want to waste your time. Let's do business!
Santa Teresa property prices are already going up. If you want to ride the wave with us, you need to take action now. The timing to make a business investment is perfect. That is because there has been a huge rise in commercial property values for the last couple of years.
Santa Teresa property is still very affordable. Which is why I am showing commercial property below. The added value is in the incredibly beautiful beaches of Santa Teresa, El Carmen and Playa Hermosa. Check the photos at the end of this article too, they will give you the energy boost to hop in the car and drive to Santa Teresa right away!
I decided to list 6 blockbuster investments in Santa Teresa real estate in this article that might not be for sale when you arrive at our affiliate office in Mal Pais. Nonetheless, these listings will give you a very good idea what Santa Teresa real estate you can purchase in this beautiful beach area of Costa Rica.
Two store fronts in Shopping Mall for sale in Santa Teresa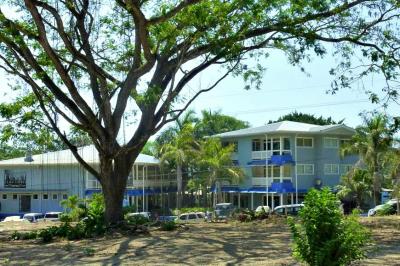 The best shopping mall in Playa Carmen has two store fronts for sale. This mall has very inviting architecture, Key West style, very successful and right on Main Street. Playa Carmen is the gateway to Santa Teresa and Mal Pais.
This Santa Teresa shopping mall has 28 commercial spaces and most are either rented or operated by their owner. There are 4 very well operated restaurants, 15 shops, a bank and a pharmacy.
This investment at $69,000 for each 40 sq. ft. commercial space and will provide you with an 11% ROI
Asking price $69,000
Beachfront property for sale in Manzanillo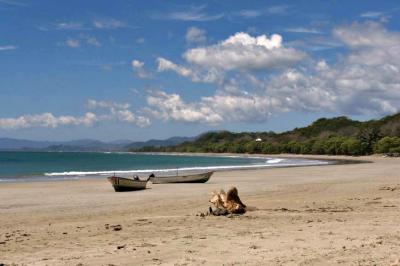 Amazing over 1 acre beachfront property in Manzanillo for sale at only $300,000, zoned commercially. Add the next door ½ acre lot for another $160,000 and you'll have a perfect spot to build a boutique hotel. The concession is in place until 2030.
Manzanillo beach is only a short drive from Santa Teresa.  There is a huge market for 5 star boutique hotels in the area, as you can check online for hotels like The Red Palm Villas, FlorBlanca Resort, Playa Cielo, Villas Hermosas, Latitud 10 and many others, which shows how well an investment in the tourist industry in this area does.
Asking price $300,000
Apartment buildings in Santa Teresa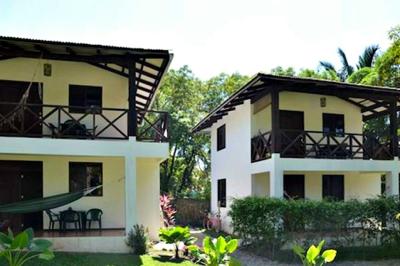 Rent to surfers. This Santa Teresa commercial property for sale is an easy to run 2 apartment buildings of two apartments each, a short walk from the best surf break in the area.
All 4 apartments come fully furnished and there is enough private parking for tenants, whichmake for easy investment with very little work and get a great ROI..
Asking price $385,000
8-Room Bed & Breakfast for sale in Playa Carmen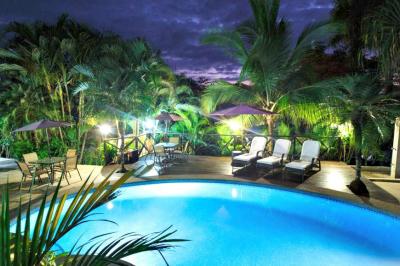 The best run B & B in town for sale, only a short walk to the beach. Located on ½ acre property and rated very well on TripAdvisor.
The B & B has an incredible swimming pool, 3 bungalows, 2 rooms + manager's quarters and there is room to build.
Asking price $695,000
10-Room Luxurious Garden Lodge for sale in Santa Teresa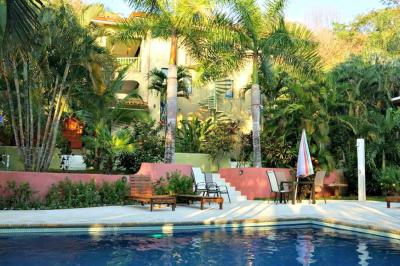 Over ½ an acre of lush & landscaped gardens and all rooms are cleverly organized around the beautiful swimming pool area.
Well managed, high occupancy rate and wonderful reviews.
Asking price $1,300,000.
16-Room Asian-Caribbean themed hotel for sale in Santa Teresa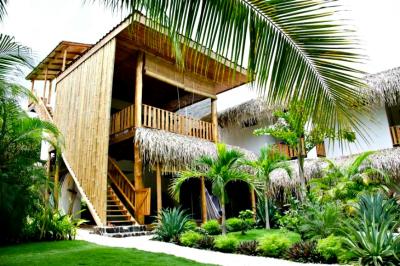 The TripAdvisor's Traveler's Choice Award Hotel in Santa Teresa is now for sale. Many tourists stay here for the yoga, wellness and surf retreats. This Santa Teresa property and business is one of the best investments you will be able to find in the area.
Asking Price $1,800,000
Our affiliate Andrew Rhee knows Santa Teresa better than any real estate agent and knows everyone in town. He knows all the blockbuster investments in Santa Teresa. That is the reason Andrew offers the best commercial property listings in Santa Teresa . Andrew can also make recommendations for builders, where to purchase building materials and how to get your legal permitting in case you want to build or extend.
When interested in any of the above blockbuster investments in Santa Teresa, or similar, just let us know. We will get you the information you are looking for right away. Check out the photos below how magnificent the pristine beaches of Santa Teresa, Playa Carmen and Playa Hermosa are.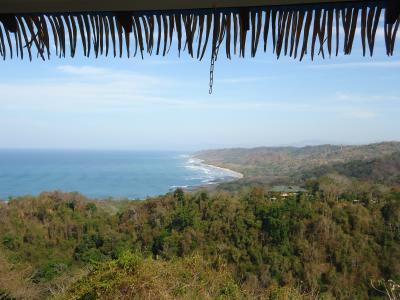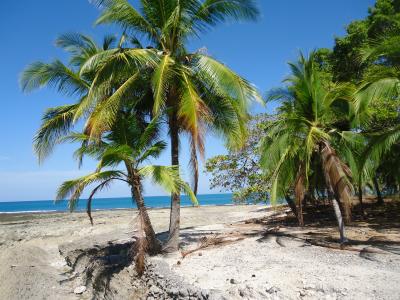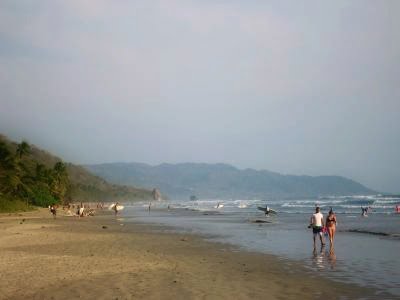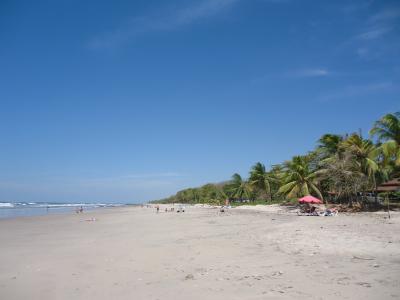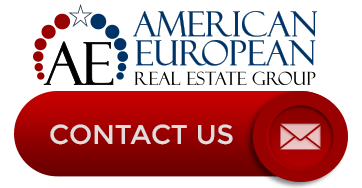 Feel free to leave your comments on this blog.
---
If you like this blog, connect with me on Google+ or subscribe to our newsletter by clicking the banner below.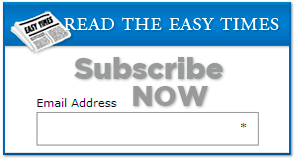 I DO want to remind our readers that we appreciate any referrals you can send us. Please also remember the American European real estate Group's agents when your refer a real estate agent. Because we DO appreciate your business.