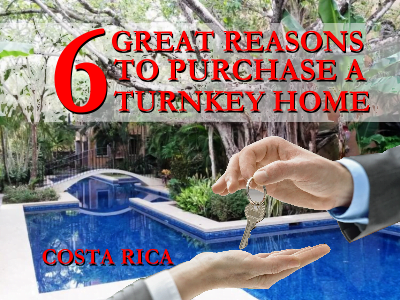 Looking for a great deal? Would you purchase a turnkey home for sale in Costa Rica, or would you prefer to just purchase any home you like and then start from scratch on the furniture part?
Why am I asking?
The reason is that we always have a lot of listings of great homes for sale.  There are always some pretty good deals to be found out there. Especially if it is a turnkey home for sale.
Usually that happens because sellers are looking to downsize and don't want all that furniture in the small condo they're moving to. Or they're moving to another country and don't want to go through moving all that furniture and stuff. Therefore, they have decided to offer their turnkey home for sale.
How to search
It also happens quite often that furniture was purchased for that particular condo or home for sale. The curtains match, the furniture made to fit, and so on and so forth. It is really easy for you to search for a turnkey home for sale on our website.
Powered Site Search.
Go to our search box, right underneath the main head of our site. There, you can make an advanced search for Turnkey property.
This property can be a "turnkey home for sale",  a "turnkey hotel for sale" or a "turnkey business for sale" and all the listings with the word turnkey property will be shown. At the American European MLS. we offer turnkey homes and condos for sale starting under $100,000 and all the way up into the millions.
Turnkey or furnished
There is a difference between a furnished home and a turnkey home for sale. The first comes with chinaware, pots and pans, large and small appliances, beds and linen while the second comes only with certain pieces of furniture and appliances and nothing else. That's the reason to always make sure your real estate agent includes the inventory list in the purchase – sale agreement.
6 Reasons to buy a turnkey home for sale
There are 6 great reasons for you to buy a turnkey home for sale, especially if you're moving to Costa Rica from another country.
A motivated seller
Sellers who offer their condo or turnkey home for sale, are moving out of the country and don't want to take a shipping container full of stuff. For that reason, most are very motivated sellers, which is an advantage to you, the buyer.
Save on shipping
You don't have to ship your old furniture to Costa Rica, which costs money. You will need to sift through what you want to take to Costa Rica and what you want to get rid of. Pack everything (or have it professionally done), make an inventory list for the moving company and attach to the manifest.  It's a hassle and a lot of work and you'll hate yourself for doing it once you've moved into your new house in Costa Rica. If you still insist on bringing your old furniture, as when it arrives in Costa Rica, you have to go through the hassle of getting it through customs. When you import furniture into Costa Rica, you will have to pay import tax, even if it is your own old furniture from 40 years ago.
A new life, new furniture
Your furniture from back home is probably ready to be renewed anyway because it has been in your possession for decades. A new life in Costa Rica deserves new furniture and why not, a different style furniture too.
Tropical furniture
Costa Rica is a tropical country and I bet your furniture is not tropical at all. Why bring furniture that will not fit your new tropical lifestyle anyway?
Take your time shopping
Perhaps the furniture that comes with the turnkey home for sale is not exactly your taste? But you like the home and you want to purchase it? Negotiate the price and once you have moved in, take your time to shop around for new furniture in Costa Rica. Furniture that you like better. Then give the old pieces that came with the home away to neighbors, friends or the maid. Or just put it at the side of the road. You'll be surprised how fast it will be gone.
A vacation rental?
If the home or condo for sale was used for a vacation rental or as a beach vacation home, you might find that the furniture is especially sturdy to withstand the ruthless behavior of vacation tenants.
I recommend, before you start packing your stuff back home, to have a serious look at our turnkey home for sale and furnished home listings first. Then, if you don't find a good fit there, then look at other homes for sale.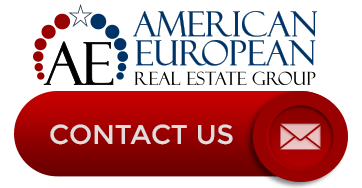 If any of the homes in this article looks interesting to you, please contact us.
---
​Feel free to leave your comments on this blog.
If you like this blog, connect with me on Google+ or subscribe to our newsletter by clicking the banner below.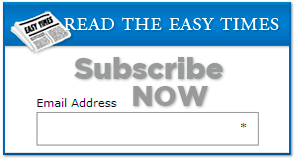 I DO want to remind our readers that we appreciate any referrals you can send us. Please also remember the American European real estate Group's agents when your refer a real estate agent. We appreciate your business.