Estimated Reading Time: 5 Minutes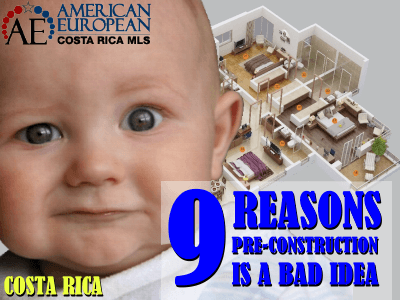 Did you know buying preconstruction in Costa Rica is quite a bit different than it is elsewhere? You're looking for a change in your life, aren't you? Buying preconstruction can definitely do that for you. Why can it be a bad idea?
Well, if you don't do the right thing when buying preconstruction in Costa Rica, it is going to change your life forever, I promise. I have worked with and for several real estate developers in my long real estate career.
I have done sales and marketing for several real estate developments as well as represented buyers in a preconstruction purchase. One of my own biggest mistakes in buying Costa Rica real estate myself was buying a pre-construction condo from a real estate developer.
Therefore, I can suggest you learn about the 9 reasons for buying preconstruction in Costa Rica before you write a check.
9 Reasons
1.      It doesn't exist
You are buying something that doesn't exist yet. You cannot see the finished product with your own eyes. In pre-construction, there is often not even a hole in the ground (yet). You have to base your purchase merely on renderings and other visual materials. Will they come true?
2.      Builder uses your money
Usually, the builder will receive your payments instead of escrow. Many builders in Costa Rica will either use your money to build or use bank financing. The builder will use the money for the construction. You will be charged each time the builder needs more money. This means that your payments are not in a safe place and the risk is high. You might never see the development completely finished.
3.      One-sided contracts
Purchase options are always written to the advantage of the real estate developer and do nothing to protect the buyer. These contracts are never very detailed and open to any changes the developer wants to make during the construction process. Unless you use your own lawyer who requests buyer protection clauses, you will not be protected.
4.      A long process to build
Many real estate developers take reservations before having building permits and financing in place. This process can take 2 – 3 years after you have signed a purchase option on a property. Don't be surprised if your financial (or other) situation has changed by the time the unit will be delivered to you.
5.      A discount? Really?
Supposedly, the advantage of buying pre-construction in Costa Rica is buying at a much-reduced price. If it takes 2 – 3 years to build, are these prices still competitive?
6.      Disappearing views?
Beautiful views might be offered from your living room. Is there any security that the same builder (or someone else) will not build in front of it in a next phase?
7.      A change of plans?
The real estate developer can change those plans as long as the common areas are not fully built. Pools, tennis courts, and other amenities look great on paper, but will they ever see the light of day?
8.      Penalties
Financial penalties to the builder are very unusual in Costa Rica. You will find that the purchase option from the developer never includes a penalty for not delivering on time. Or even for not taking care of deficiencies. Another reason why you need to hire your own lawyer and not use the builder's lawyer.
9.      Warranty
Most builders do not offer any warranty, except for the ones regulated by law. Would you buy a coffee maker without a warranty?
There are very responsible real estate developers in Costa Rica. Buyers should identify them before writing a check when buying preconstruction. Interested in learning more about the 9 steps to stop a real estate developer from deceiving you?
If you'd like to have professional assistance when buying or selling a property in Costa Rica, contact us now.
---
Feel free to leave your comments on this blog. If you like this article, please feel free to share it on your social media.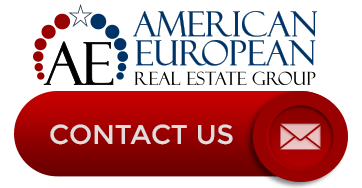 If you like this blog, subscribe to our newsletter by clicking the banner below.