Estimated Reading Time: 7 Minutos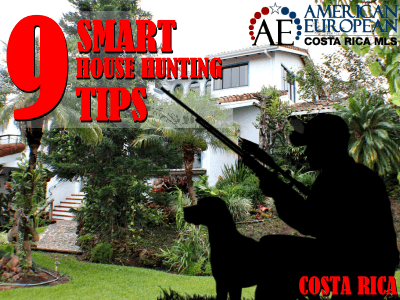 Looking at houses online and don't know where to get started? At the American-European real estate group, we'll hold your hand all the way through the house hunting process.
I enjoy sharing my knowledge even with those who do not want to take advantage of our services, which is why I wrote this article packed with house hunting tips.
When you are a foreign buyer, you might not realize that house hunting in Costa Rica is totally different from what you are used to. The advantage is that you, as a foreign buyer, have the exact same rights and obligations as a local buyer has. You can learn more about those rights in the 19-step Costa Real Estate Guide in the Tico Times
There are other nuances during the hunting period, which we already gave you in an article about the property hunting process in 2015. Most are awfully simple but they should make a huge difference in your decision-making. Therefore, here are 9 more Costa Rica house hunting tips.
1.      Look beyond listing language
That "cozy" house may be impossibly small. Pay attention to the square footage of the advertised home while house hunting. The size of the land sounds huge
In Costa Rica, we measure the property in square meters (m2). Possibly, you are used to listing measurements in square feet or cubic meters. You can download a FREE chart here.
Also, we use "under roof" measurements and not air-conditioned areas as some others do. That means that terraces, balconies, carport, and garage are included in our listing sizes. This makes the size of the house look much larger on paper than it really is.
2.      Find your own agent or represent yourself?
In Costa Rica, real estate functions differently than it does in most other countries. The way the market behaves, the different areas and the legal side of purchasing a property are not the same as elsewhere. Maybe you'd like to have a real estate agent represent you.
All American European affiliates are obliged by company rules to check the legality of each listing before they show it to you, unlike most realtors in the country. If you purchase from an FSBO, you won't even know anything about the legal side of any property while house hunting.
Real estate licensing is not mandatory in Costa Rica, so lots of housewives, taxi drivers, and even attorneys make you think they are professional realtors.
When house hunting in Costa Rica, I recommend using a professional real estate agent who knows the area. There are so many things that can go wrong during the process. Why run the risk is our services are FREE for any buyer.
3.      Think twice about fixer-uppers
A home will almost never be exactly the way you want it to be. The perfect house does not exist, even when you custom build it. If it is, congratulations; if not, look at what property comes closest to your dreams. Keep an open mind when looking at homes. Learn how to look through the details, which can be fixed.
If you are a first-time buyer in Costa Rica, look carefully at properties that need work and think about what it will really cost. You may want to opt for a house that needs cosmetic fixes, not major remodeling.
If you do find a house that needs major remodeling but is just right for you, our American European affiliate agents have lots of good contacts to help you to get the job done. Keep in mind that major remodeling is twice as expensive as building new.
4.      Take notes
When you start your first showing, Most American European affiliates will give you a flyer on each property you view, with most important data on each property. We like to recycle, so please use the back of the flyer to take your notes. Of course, each buyer has a different view on things, and your agent will request feedback too. Make all the necessary notes, good and bad, so you can refresh your memory at the end of your house hunting trip.
5.      Compare
Before you rush into making an offer, you should take some time to compare the properties you've seen. Compare against market conditions, other properties, your priority list, and your notes on each property. These are the building blocks of your buying decision and, later, your offer.
6.      Market conditions
Each location in Costa Rica has different market conditions. If you do your homework, you'll see why. Which area attracts you most and what are the market conditions in that particular area? Are any of those homes on your list in attractive areas? Which ones are likely to sell fast, which ones are not? Allow your agent to assist you in clarifying the market conditions for you.
7.      Priorities
Which homes best match the qualities you want? Rank your priorities in order of importance so you can weigh the tradeoffs when you make your decision. Then revisit the top 3 of your list and see if you still have the same priorities. If you can, visit those top 3 properties at a different time of the day than you did the first time.
8.      Weigh the trade-offs
House No. 1 may have all the features you want but the price is high and the seller is unmotivated. House No. 2 may need significant cosmetic work but has all the other features you want, including the right price. Expect to go back and forth while you're debating your choice.
9.      Make an offer
This is the time to make an offer. Our buyer's offers are made in writing, so nothing will be forgotten in the process. Want to make an appointment to start your house hunting process? Contact us now. Thank you for doing business with us!
An invitation
We have thousands of Costa Rica house hunting tips, legal tips, smart technology tips, and tips for living in Costa Rica on The Easy Times. If you register on the banner below, you'll be able to enjoy our weekly article which you will receive in our Tuesday night newsletter.
---
Feel free to leave your comments on this blog. Also, if you like this article, please feel free to share it on your social media.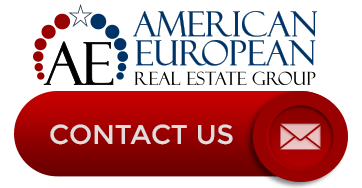 If you like this blog, subscribe to our newsletter by clicking the banner below.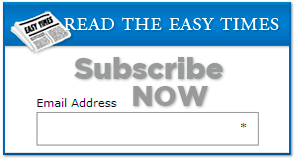 While we're at it, I DO want to remind our readers that we appreciate any referrals you can send us. Finally, please remember the American-European real estate Group's agents when you refer a friend to a real estate agent because we DO appreciate your business