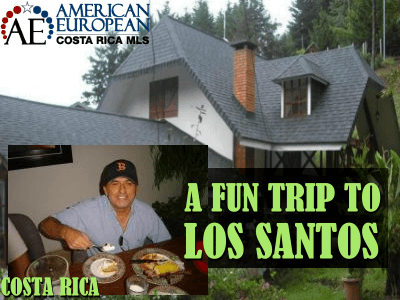 Do you know where El Valle de Los Santos is? On Tuesday, October the 20th, some of the real estate agents went on a visit to the not very well known (yet) Los Santos area. This great tour was organized by our Los Santos area specialist Tony Warren.
The plan was to tour some of the listings that Tony has to offer to our clients and finish at Tony's home to have a late lunch.
We couldn't fit too many people in my car, so Rudy Matthews, Mike Newhouse (both retired now), Andres Henfling and the undersigned had agreed to meet up in the office in Escazu at 8:15. By leaving at that time, we wouldn't get stuck in traffic too much.
Editor's note: Tony decided to become a full-time farmer again and does not sell property in Los Santos anymore.
Heavy traffic in San Jose
All three came in late as traffic was heavy that day, so we didn't leave the office until like 9:45 am. Traffic was still heavy. I called Tony to tell him we were running late, so not to leave home yet. I told him I would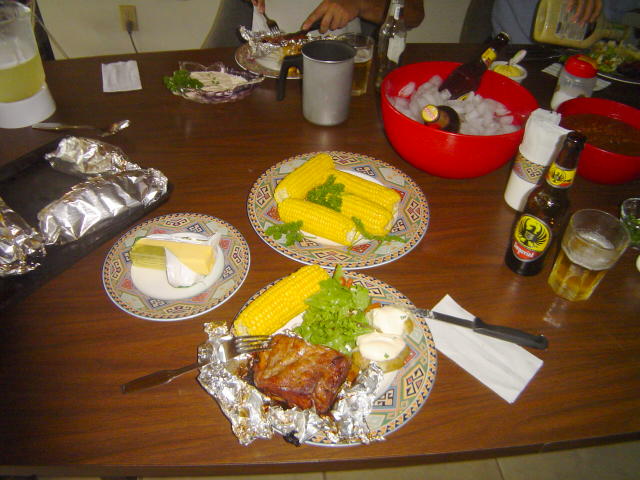 call him just before we'd get to Cartago.
Getting across San Jose was not so easy. But the circunvalación wasn't actually that bad at all. This is the road that goes around San Jose. Going from Escazu to Cartago took us about 45 minutes.
The famous La Lucha
From the entrance to Cartago, we had to drive another 30 minutes to the turnoff to "La Lucha". This was where we had agreed to meet Tony. La Lucha means "the fight" or "the struggle". It is a farm that is very famous here as it belongs to the Figueres family.
Daddy Jose María Figueres (don Pepe) was the one that started the Costa Rican civil war in 1948. La Lucha was Don Pepe's headquarter. Don Pepe was President of Costa Rica. You can learn more about the history of don Pepe and the civil war. His son, Jose María Figueres Olsen was President of Costa Rica from 1994 – 1998. More about Jose Maria, his government and some of the controversial acts he has committed before, during and after being in government.
When we got to the turnoff to La Lucha, I called Tony. He said he'd run into a ditch but was on his way in another car. Tony gave me directions to get to the first property we were going to visit. The weather was just totally awesome for a day in the field. We had full sunshine, a perfect temperature of about 70 ºF and incredible views. This first property we visited was one of the nicest rural properties I have seen in all my years in real estate.
Great location, great access
This first property had incredible good access. It is only 500 yards from the Panamerican Highway. But the noise of cars and trucks is blocked off by a large mountain which is part of the 25 acres property.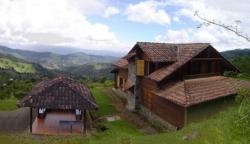 The property is listed to sell at a price of $375,000. This beautifully built country home with rancho and guesthouse is a must see if you are looking to live in the Los Santos area. Or maybe you just want to have a nice weekend home away from the noise of the city without having to drive for hours to get there?
The views are absolutely to die for and privacy is total. The 25 acres of trails and the fruit orchard and vegetable garden will give you that weekend getaway you might have been looking for. This country home offers all the comforts of modern life. The unforgettable views made me definitely enjoy the property a lot.
More Los Santos property for sale
After visiting this awesome property, we went to the Los Santos Valley and visited some overpriced properties. Probably the owners haven't found out about the crisis going on all over the world. We sincerely hope that our visit helps those sellers to understand that the market has changed. They will soon price their property accordingly so they can go on with their lives. As a bonus, you don't get 5 real estate agents who sell Costa Rica real estate in different areas to visit your property very often.
But going from property to property, even I, who knows the area pretty well, got to see places I have never been to. So it was a journey we enjoyed very much. Of course, we were lucky with the weather. Because in some of these areas, in the rainy season, fog up in no time on you.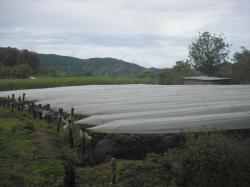 Blackberry fields and avocado orchards
The black soil in this area makes it possible to grow about anything, so we really enjoyed all those fields full of a crop, surrounded by untouched mountains with lots of forest areas. We saw lots of blackberry fields, strawberry fields, and avocado orchards all over. On the way, everyone we passed said hi, like in the old days (30 years ago) in Escazu.
We saw some other properties with small rivers, tree-lined slopes, strawberry fields, and some small cattle. Some very well priced, some just a bit too expensive but Tony said he is sure those local property owners are willing to listen to reasonable offers.
Hot bbq ribs and beers
After all this hard work (yeah right) we went to Tony's home in La Cima de Dota, smack in the middle of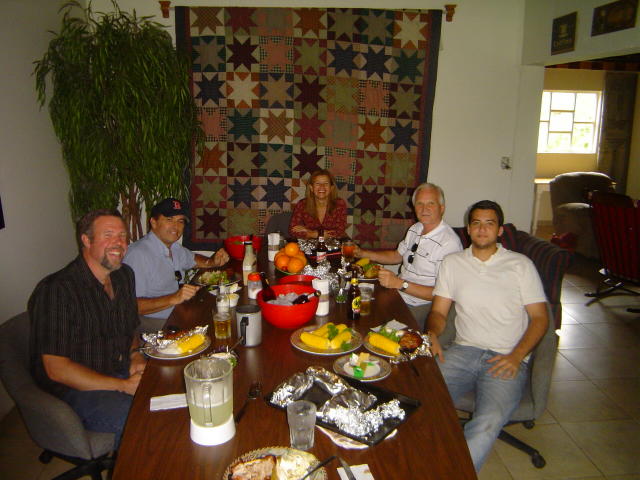 this beautiful valley. Priscilla, his beautiful Tica wife was waiting for us with
cold beers,
hot bbq ribs,
potatoes in aluminum foil with locally made sour cream,
golden corn on the cob
and incredible beans.
This was the best treat I've had in years. I'm sure Priscilla and Tony spent quite some time in the kitchen to fix this incredible late lunch. They showed us what real farmers do for a couple of city boys on a day in the field. Thanks again Priscilla and Tony for a great day and showing us what rural hospitality is all about.
And Tony, you did a great job at showing us all these different Los Santos properties and farms for sale and give us an idea what Los Santos is really all about.
Now we can all feel really good about sending all those people who like to live in a rural area to Los Santos. Then they can check out all these beautiful properties that Tony has to show.
Feel free to leave your comments on this blog. If you like this article, please feel free to share it on your social media.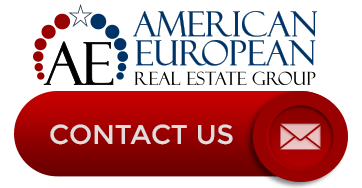 If you like this blog, connect with me on Google+ or subscribe to our newsletter by clicking the banner below.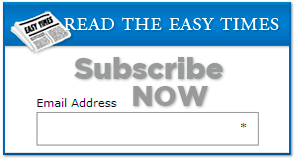 While we're at it, I DO want to remind our readers that we appreciate any referrals you can send us. Finally, please remember the American-European real estate Group's agents when you refer a real estate agent. Because we DO appreciate your business.