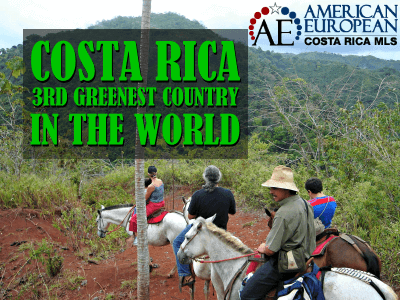 The 3rd greenest country in the world is Costa Rica, did you know that? If you fancy lush evergreen forests, constant sunshine and fresh air, then you may find the sandy beaches of Costa Rica just the right place for you.
The country is not only a true eye – candy for the adventurer, but it also ranks as the 3rd greenest country in the world. Plus it's one of the happiest places on Earth and an incredible place to look for your vacation home.
The secret behind the statistics is the embracement of the so-called "sustainable well – being". To summarize, this is the ability of a country to be environmentally friendly and to perform a socially engaging behavior.
Costa Rica, surrounded by the Pacific and Caribbean Ocean enchants with the variety of wildlife and exotic nature. Costa Rica literally means "rich coast". The name is not exaggerated at all. From vast tropical rainforests to gorgeous golden sands, the country can offer everything to the tourist.
Sustainable development
Costa Rica is a clear example of the connection between people's well – being and the eco – friendly lifestyle. The highlight of its sustainable development was the government's decision to transform the republic into the first carbon-free country by 2021. One of the major advantages of the 3rd greenest country in the world is its richness of water resources that enables the construction of hydroelectric plants. The country depends entirely on renewable energy to satisfy its energy needs.
Biodiversity
If you want to find out what is so special about Costa Rica, you should set your mind on purchasing a vacation home in this tropical paradise. Have your own personal detox session surrounded by magnificent biodiversity.
By owning a vacation home in Costa Rica, you can visit the black sands of the Osa Peninsula, located in the South part of the country. Don't miss the Corcovado National Park where you can find a plethora of exotic wildlife. The park is a habitat for around 220 species of butterflies. You will also see different types of monkeys, sloths, pelicans and moon crabs. Among the more dangerous species are the crocodiles, jaguars, pumas, the volatile dart frogs and some rare and poisonous snakes.
More National Parks
Another possible trip you can make from your Costa Rica vacation home if you prefer a safer alternative is to visit the Paolo Verde National Park – home to a variety of local and migratory birds. Explore the place while hiking around the forest trails.
If you're into rainforest experiences,  you should visit Monteverde, where you can enjoy the misty rainforests and unpredictable weather. You can find accommodation in the town of Santa Elena, you will find it easy to visit the Monteverde Cloud Forest Reserve that attracts both scientists and tourists with its overflowing fauna.
Tourism
Costa Rica, the 3rd greenest country in the world, has found a way to benefit its natural resource without negatively influencing the environmental balance. By preserving its unique natural resources, the country is able to attract tourists that look for a peaceful and mind –freeing place.
Search our website for a huge inventory of vacation homes in the 3rd greenest country in the world. We are the only Costa Rica MLS with agents from coast to coast.
Contact us now for a property showing.
---
Charlotte Madisson is a blogger and freelance writer from Sheffield, England. Expat herself, she is passionate about home, nature, and traveling. Choosing to work for a UK man with van company came naturally as she already knew that relocating your home means relocating your whole life in another country and found out that she could help people with it. She uses every free moment for sports or spending time with a book and a glass of wine. Currently, she writes articles on DIY topics for different home maintenance related companies.
---
Feel free to leave your comments on this blog. If you like this article, please feel free to share it on your social media.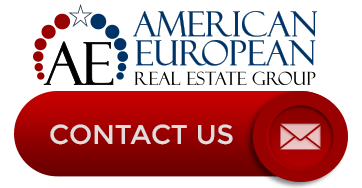 ---
If you like this blog, connect with me on Google+ or subscribe to our newsletter by clicking the banner below.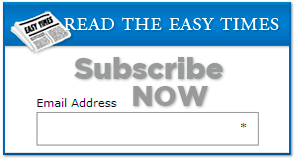 While we're at it, I DO want to remind our readers that we appreciate any referrals you can send us. Finally, please remember the American-European real estate Group's agents when you refer a real estate agent. Because we DO appreciate your business.