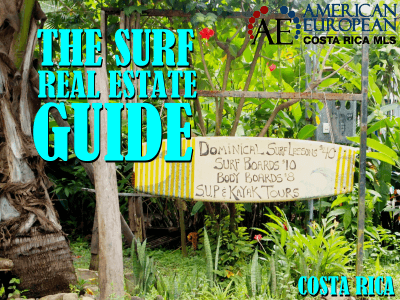 I thought to make it easy for the surfers and create the Costa Rica Surf Real estate Guide. Costa Rica attracts surfers from all over the world because it is a surfers' paradise. If surfing has been your hobby all your life, age doesn't matter.
When you are looking to purchase a beach home in Costa Rica, the most important amenity is to be close to the main breaker wave. This is why I wrote the Surf Real estate Guide Costa Rica showing you all the most important locations where you can purchase quality real estate as well as have the best waves in the country.
Only the American European real estate group is capable of putting the Costa Rica Surf Real Estate Guide together. We are the only Costa Rica MLS who can help you find your property in 7 different surfing locations in the Pacific as well as the Caribbean.
Our agents
Many of our affiliate realtors are avid surfers and know the best Costa Rica coastal real estate closest to the best surf breaks. Contact our agents now to learn about the best surf properties in Costa Rica.
Both the Pacific coast and the Caribbean coast offer an incredible variety of breaks and we don't only want to tell you about the surf breaks Costa Rica has to offer. We also want you to know about the wide range of properties we have for sale close to those breaks. If you are interested in the tide charts, check here. If you'd like to have a good look at the surf forecast, check here. Many of our beach real estate affiliates are avid surfers themselves. So who better to assist you in finding that Costa Rica surf and beach property for sale than an American European real estate affiliate?
Surf the Salsa Brava and purchase a Caribbean home
I have to start somewhere, so I decided to make the South Caribbean #1 on the Costa Rica Surf Real Estate Guide. The most famous Caribbean break is the Salsa Brava, the biggest break in the country, a reefy, side shore power wave preferred only by the high core professional surfers.
Ideal locations for non-expert surfers are Cahuita Black Beach, Punta Cocles and several points along the 10-kilometer coastline south of Manzanillo. Punta Uva and Playa Chiquita have dangerous reef breaks but are quite rideable for beginners. The Caribbean beaches host several international surf competitions.
September – December
The best surf on the Caribbean of Costa Rica is between the months of September and December and during the months of April, June, and July. Jose Tercero is our expert on the Caribbean and you can contact him now for any real estate information there.
We offer lots more information on living in the Caribbean of Costa Rica or see the finest residential and surf property selections for sale on Costa Rica's Caribbean Coast here. Contact Jose to see Caribbean surf property now.
Surf the South Pacific breaks
No other realtors in Costa Rica have access to so many options for surf property as Daveed Hollander in Dominical. Around Dominical, you'll find the main break is a beach break with a strong rip current at times and a river mouth separating the village from the Hacienda Baru Wildlife Refuge which expands 4 kilometers to the north.
Only accessible by boat, you will find Punta Burica with very, remote & powerful reef breaks located on the very tip of Costa Rica on the border of Panama and you will find the best conditions with a swell from the south or SSW. Punta Banco, a reef break with rights and lefts located just south of Pavones, with the best conditions at mid to high tide with a swell from the south, or west. A bit further north you will find the legendary Pavones with a point break left and one of the longest breaks in the world.
Find South Pacific surf property for sale here or contact Daveed or JDub now.
Surf the Central Pacific – Jaco beach and Playa Hermosa swells
Jaco Beach and Hermosa are one of the most sought out surf destinations in Costa Rica. Located in the Central Pacific, this area arguably offers the most consistent year-round surf with over 3 ½ miles of steep beaches. There is excellent exposure to swells from almost any direction. Although this area is extremely popular, there are so many peaks up and down the beach that you are likely to find an un-crowded, head high peak at almost any time of year.
Jaco features another long beach with lefts and rights breaking and sand bottom and rocks. This area is smaller than Hermosa and a good option for beginners. Best in front of Surfer Factory at the south end, in front of the White Fence in the middle, and in front of Copacabana at the north end.
Playa Hermosa is more challenging than nearby Jaco, this area attracts a more experienced surfer.  Hermosa Beach is a long stretch of beach offering some of the most consistent conditions on the Pacific Coast. A variety of sandbars have formed creating a pounding and tubular beach break.
In and around Jaco, our affiliate offers on inventory:
beach condos in town,
view property in the lower foothills
and beautiful luxury properties in Los Sueños Resort and other communities.
Contact David now for a showing of Central Pacific Surf property for sale.
Surf Nosara Beach Vulcanic Point Break
Nosara Beach doesn't have its own surf break but Guiones is a very long and playful wave fun great for beginners. Playa Guiones is a versatile break and does have the ability to become a bit more challenging. A  little further out, there is a middle break and sandbars. There, intermediate surfers can drop into open faces and make turns on relatively easy and manageable waves. Playa Guiones will break in just about any swell size, from just a few feet, all the way up to 12-14 foot swell.
Playa Pelada just north of Playa Guiones has a sandy beach area but turns to rock and reef very quickly. There are a few rocky outcroppings that at the right tide and the right spot will shoot water out from the spaces in the reef. This causes almost a "blowhole" that serve to create a volcanic reef surf break that will hold a larger swell.
Our affiliate in Nosara will be able to offer you some exceptional Playa Nosara surf properties and the surrounding beaches Playa Guiones and Playa Pelada, contact Jeffrey now.
Tamarindo Beach and Playa Grande, the surf mecca of the world
Few beach towns in Costa Rica offer as many breakers as Tamarindo beach.  Try Pico Pequeño which is best surfed at mid tide. Or get your fix at El Estero with its solid right beach break, special for longboarders. Isla Capitán with the southern swells is for the experienced surfers.  Watch for surfing in Tamarindo in the movies Endless Summer I and II.
The waves at Playa Grande are fast and hollow, but usually not much bigger than 5-6 feet. That is because the sandbars will not hold bigger swells. Little Hawaii at Playa Avellanas, is a volcanic reef break, that holds big wave sizes,
In Tamarindo Beach and Langosta Beach, you will be able to find outstanding Tamarindo surf property for sale as condominiums, single-family homes and luxury homes for sale with our affiliate in Tamarindo, please contact Jogi now.
Other beaches
Other locations like Playa Hermosa – Guanacaste, Santa Teresa, and Flamingo Beach, and others have plenty of surf tours available, where you can get surf charters to take you out to the best surf breaks in the Guanacaste area.
For those thalassophiles who move to Costa Rica long term, buying a condo in the Central Valley makes sense. Learn why now.
I certainly hope that this surf real estate guide Costa Rica will help you find the realtors with the necessary knowledge to purchase Costa Rica surf property. With their assistance, you will find that special property that will allow you to enjoy your surfing habits as well as your family's joy and leisure.
I want to thank the following people for all the photos supplied:
Mark J. Venegas of the Tamarindo affiliate office,
David Karr of the Jaco affiliate office,
and Scott Dailey Photography.
---
Feel free to leave your comments on this blog. If you like this article, please feel free to share it on your social media.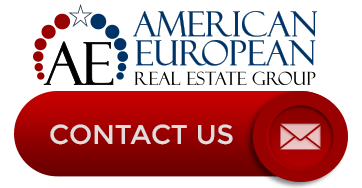 ---
If you like this blog, connect with me on Google+ or subscribe to our newsletter by clicking the banner below.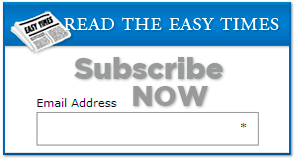 While we're at it, I DO want to remind our readers that we appreciate any referrals you can send us. Finally, please remember the American-European real estate Group's agents when you refer a real estate agent. Because we DO appreciate your business.