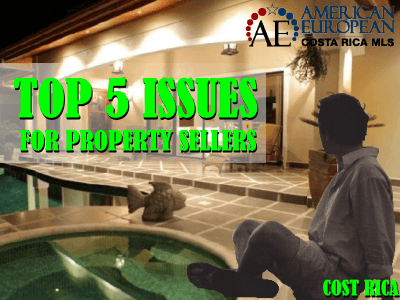 Don't you believe Costa Rica property sellers need any assistance when selling? More often than you can imagine, buyers eventually become Costa Rica property sellers and you will need help in marketing your Costa Rica property.
But, as customers seeking to acquire property, you rarely ask about the exit strategy or who can help and how.  (For those of you who go about the buying process alone, it's a good idea to get to know me in advance for future assistance)
Let's take a look at a few of the issues you will face when it's time to sell.  Be mindful that since there is no MLS (Multiple Listing Service) available in Costa Rica, one should ask how the process works, what do agents really do for you and how does data get disseminated. But that doesn't necessarily mean that you should hire a foreign listing agent in Carson City to list your property in Costa Rica either.
It can be a daunting task, so let's identify the Top Five issues now:
1. Broker cooperation
There is no real broker cooperation – Really?  Commissions rule the roost.  With a historic commission rate of 6-10%, the majority of brokers simply want to bring a buyer to the seller.  Seller and buyer representation is a bit "foreign" down here so if we are bringing customers directly to Costa Rica property sellers, there is a customary dual representation happening.  Are you OK with that?
2. Exposure
There are no real exposure resources – Since there is no MLS, where is your listing going to be displayed?  Ah-ha, so you are learning that this is an Open Market.  Each company has its own website and competes for Internet space to generate activity for you.  Prospective buyers search through a plethora of sites (Google says that customers look thru 16 sites on average).  That is a lot of work!
3. Feedback
Lack of Reporting for Costa Rica property sellers – Who are you going to call when it's been months and months with no sale?  Who is being held accountable for your listing?  No one.  This is an Open Market and at best you will have a relationship with one broker that will help you but remember, most are only looking for buyers.
4. MLS
No Centralized System to update any changes – That is correct, the responsibility is yours to contact all brokers and update everyone.  Sounds a bit backward doesn't it?  I mean, we brokers are getting all that commission and only working one side of the transaction.  Hmm.
5. Marketing
No marketing model to implement – He who has the best mousetrap wins.  But as there is no guarantee for a broker to earn a commission in the open market, why would they invest in your listing, knowing someone else can sell it?  They will not put good money toward something with no return.
Now what?
Our brokerage in Dominical was one of the first to launch Exclusive Listing services.  I recall a time when sellers would come in asking for help, and there was none to offer.  Things have changed over the years.  We now offer a full package for Costa Rica property sellers of monthly reporting that includes:
a. Where your listing has been posted,
b. Which brokerages have received your data and is promoting
c. Ongoing marketing efforts
d. The number of showings per month
e. Viewing feedback, and more
It makes sense.  We believe that servicing sellers' needs is the future of real estate in Costa Rica. Costa Rica property sellers asked for solutions, and we are delivering.   Ask me now to see our complete exclusive listing package, it will be my pleasure.
About John "JDub" Wieland
John Wieland is our real estate Specialist for the South Pacific area (Dominical, Uvita, and Ojochal). He moved to Costa Rica in 1999 and start his real estate career here. In his constant quest for personal and professional growth, he initiated a plan to become the region's top luxury specialist. He has built networks spanning multiple countries and is committed to providing the highest level of client service. John and his team cover real estate in the South Pacific starting in Manuel Antonio, passing through Dominical and Ojochal, all the way to Pavones, for any type of real estate like farms, homes, land, condos, and luxury homes, John will have the best solution for you, contact him now.
---
Feel free to leave your comments on this blog. If you like this article, please feel free to share it on your social media.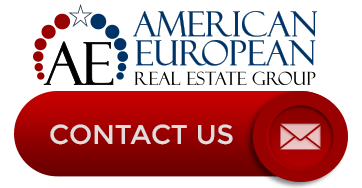 ---
If you like this blog, connect with me on Google+ or subscribe to our newsletter by clicking the banner below.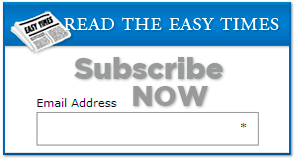 While we're at it, I DO want to remind our readers that we appreciate any referrals you can send us. Finally, please remember the American-European real estate Group's agents when you refer a real estate agent. Because we DO appreciate your business.