I wrote Part I about what you need to know when you buy a condominium in Costa Rica or in a secured access community in our May's Easy Times. This is the second part of a series of three.
Part II of this series will tell you all about the bylaws or CC&R's. If the Costa Rica gated community you are buying into is registered as a condominium, have to abide the bylaws. The bylaws usually also regulate ownership of pets. If the secured access community is indeed a condominium by law.
More and more people, when they retire, like to travel a lot. For that reason, many are looking to buy real estate in Costa Rica in a secured access community, in a gated community or a condominium. You can also use your IRA or 401K to buy a condo in Costa Rica and our rental agents will take care of making a good ROI for you.
When you buy a condominium – apartment – the townhouse in a gated community in Costa Rica, you need to think of many issues before you buy or before you close. Also, make sure you receive all the documents and read up on them.
This is our second article of a series of three that explains what you should be aware of.
What are Bylaws or CC&Rs?
Only a legally registered condominium has bylaws. A secured access community doesn't. The covenants, conditions, and restrictions (CC&Rs), are the governing documents that dictate how the homeowners association operates and what rules the owners — and their tenants and guests — must obey. These legal documents might also be called the bylaws, Rules & Regulations.
The property register will shows
REGLAMENTO DE CONDOMINIO Y ADMINISTRACION O REGLAMENTO INTERNO DEL and then the name of the Condominium
Or
REGLAMENTO DE CONDOMINIO, ADMINISTRACIÓN Y CONSTRUCCIÓN DEL CONDOMINIO HORIZONTAL RESIDENCIAL and then the name of the Condominium.
These documents and rules are legally registered in the National Registry by the real estate attorney who constituted the condominium. These bylaws are enforceable by the homeowners association unless a specific provision conflicts with the Costarican laws. Ask your realtor for a copy of the bylaws, so you can read them before you sign the purchase of your condo.
Is the community a condominium or not?
Ask your realtor if the secured access community is registered officially as a condominium and will, therefore, have CC&R's or Rules and Regulations, registered in the Public Register.
Many realtors don't bother finding out when they list a condo for sale. You should insist with the realtor to show the proof. These CC&R's should be pulled so you have your own copy. There are communities that are offered as a gated community but are not registered as such and therefore do not have the legal CC&Rs so any dispute might be a problem. Any sanctions on registered bylaws will be according to the Ley Reguladora de la Propiedad en Condominios.
The obligation to abide by the bylaws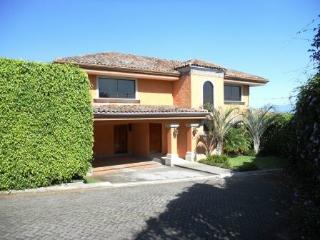 Make sure you read the Bylaws before you commit to them because there might be issues in there you don't like.
Most Bylaws have a clause in them that states "if the owner decides to sell, lease, constitute property rights over the property (derechos), or cede the possession in some form, they should notify the Administration". So will the tenant in case of leasing the property. The owner and tenant must agree to all regulations in the Bylaws.
Do you own any pets?
If you have any pets, make sure you check with the Bylaws first. Any bylaws usually state that "Dogs that might represent a danger for the Condo-Owners are not allowed. These include, but are not limited to: Rottweilers, Doberman or Pit bulls". In any case, these animals are not allowed to wander around without his proprietor. Those residents who do not observe these rules after three warnings by the Administrator will have their pets removed.
To keep this article short and powerful, I have split it into three parts.
Read Part 1 of this article.
Read also Part 3 and final.
---
Feel free to leave your comments on this blog. If you like this article, please feel free to share it on your social media.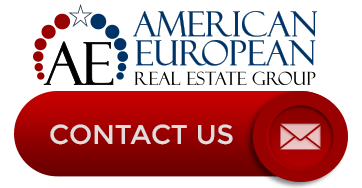 If you like this blog, connect with me on Google+ or subscribe to our newsletter by clicking the banner below.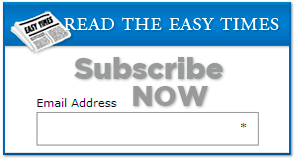 While we're at it, I DO want to remind our readers that we appreciate any referrals you can send us. Finally, please remember the American-European real estate Group's agents when you refer a real estate agent. Because we DO appreciate your business.