Home buyers ask all the time if they really need a home inspection and why they should bother.
I like to have all buyers use a home inspector before purchasing a property in Costa Rica.  "I don't want my client call me in the middle of the night that his roof caved in or to bring a shovel to dig them out because the mountain behind the house came down."
Why wouldn't want to have a buyer to be totally sure that his/her investment is sound and save before they close?
Buying a property in Costa Rica is not something a buyer does every day. So the simple answer is yes, you need a home inspection before you buy a property in Costa Rica. But there are many other details that are very important.
It is our obligation as experienced Costa Rica real estate agents, to make absolutely sure our buyers understand that it is better to be safe than sorry. Properties in Costa Rica are sold "as is". But by having a good home inspection done, you will be either warned about the problems a property might have or it will show you why you should walk away and look for another property.
When you hire a home inspector in Costa Rica, do NOT hire someone who has other interests than checking if the property and the construction are safe and sound. Maybe the property has serious problems or defects? That's why you need a home inspection before you finalize a purchase.
Are they home inspectors?
Costa Rica, unlike the USA and Canada, does not have an organization of home inspectors or anything like it. Over the years, I have had clients use all kinds of professionals doing a home inspection.
Lots of professionals
1.    Architects. These professionals are generally more interested in designing and building a new house for you than telling you the good and the bad of a house to be inspected.
2.    Engineers. These professionals are generally more interested in building a new house for you.
3.    Builders. They either love to build you a new house or would like to remodel for you.
4.    Friends with building experience. Keep them as friends and go get a beer with them, don't let them do your home inspection
5.   Certified home inspectors from Milwaukee or Saskatchewan. They know as much about home construction as Costa Rica as I know about salmon fishing in Chile.
6.    The only other good home inspector I have been able to find over the past 3 years is Tom Rosenberger. Tom has lots of experience of building in Florida and in Costa Rica and is fluent in English and Spanish. If anyone feels he/she has the experience to do a good and responsible home inspection for us, feel free to contact me.
Why use a home inspection?
As a real estate agent in Costa Rica, I have always promoted the use of a home inspector. That's because no realtor can know about the defects a property might have unless they are obvious. Besides, the only responsibility the agent has is to tell you that you need a home inspection.
Costa Rican laws do not protect you, as a buyer, from any misrepresentation by the seller or the real estate agent. Nor are you protected against latent defects like in some other countries.
Most buyers, once they have fallen in love with a property, do not even think about any defects a property might have.
What is a home inspection?
* A home inspection is an objective, professional examination to visually assess a homes interior and exterior features.
* Every house and property need a home inspection. The average home buyer spends less time buying a house than buying a car. Buying a home that reflects your lifestyle and meets your individual needs may be the largest and most rewarding investment of your life. It can also be very stressful. To ensure your hard-earned dollars are soundly invested, we recommend that you have a home inspection performed. Also, an inspection will provide you with a general maintenance report that can save you money in the future.
Is a Home Inspector trained?
A home inspector is trained to analyze and report on all the major systems and components of the house. This includes roofing, structure, electrical, insulation, plumbing, air conditioning, interior, exterior, property, and site.
Home Inspection Report
* In the home inspection report, your home inspector will point out any repairs or necessary 
improvements. Also, the time frame in which they should be addressed, and the approximate cost involved. This is an excellent opportunity for you to gain valuable information regarding the condition of the house. The home inspection report will give you enough information to discuss concerns or plans for renovations with a builder.
* You will receive a comprehensive written report at the end of the inspection. This easy-to-read reference manual provides valuable information on how to maintain your new home.
How long does the Home Inspection take?
* Typically, a home inspection takes 2-1/2 to 3 hours.
* It is recommended that the purchaser lets the home inspector know about any specifics he/she wants to be inspected, apart from the normal home inspection. The common practice is to let the home inspector do his job without interruption or interference. It is important not have the buyer or the seller look over his shoulder during the inspection. Any questions you might have on the report will be attended correctly afterward.
Things you need to know
* Home buyers can catch deficiencies during the warranty period given by a real estate developer. Especially in large communities or large buildings, it is common for the developer to use subcontractors for each stage of construction. So it is important to make sure all works well and is correctly installed before you start using it. Make sure the developer has the water and power connected to the property before the home inspection takes place.
* Even a new home or condo need a home inspection. Just because a home is new does not mean you should assume that everything is perfect. Inspections, however, can greatly reduce your risk.
How much does a Home Inspection cost?
* The cost of an inspection is relative to where the house is located and the approximate square footage of the house. Make sure you ask your real estate agent to confirm the cost of the home inspection for you or do so yourself.
Can I or my agent be there?
* Having your real estate agent present during the inspection prevents any miscommunication. Any misinterpretation of information or questions on house deficiencies can be easily clarified when he/she is present during the inspection and have him/her involved in the whole process.
Do I need a Home Inspection?
Home buyers often don't think about the need for a home inspection before the purchase. Also, most real estate agents, being afraid of losing the sale, do not recommend they need a home inspection. An honest and experienced real estate agent in Costa Rica will always recommend a home inspection before closing.
If you are looking to purchase real estate in Costa Rica, make sure you hire the right real estate agent. You will be making one of the biggest investments of your life and you want to make sure it will be a safe investment. Be smart, don''t go For Sale by Owner (FSBO), use a good realtor, a good home inspection services and the right real estate attorney for your closings.
Feel free to leave your comments on this blog. If you like this article, please feel free to share it on your social media.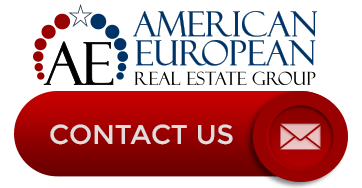 ---
If you like this blog, connect with me on Google+ or subscribe to our newsletter by clicking the banner below.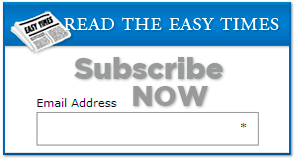 While we're at it, I DO want to remind our readers that we appreciate any referrals you can send us. Finally, please remember the American-European real estate Group's agents when you refer a real estate agent. Because we DO appreciate your business.