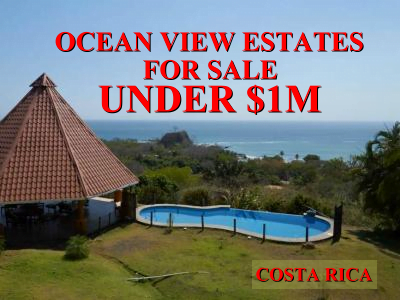 If you don't want to get involved in beach concession issues, I recommend you look at ocean view estates that are away from the beach a bit and is fully titled. You probably didn't know that a lot of beachfront property in Costa Rica is in the ZMT and not titled.
Our beautiful country has the advantage that you can kind of pick the view you prefer. An ocean view is just one of those options.
Not only have ocean view estates in Costa Rican beach areas the advantage of being titled. Also, they are usually large enough to give the owner quite a bit of privacy. Which is quite the contrary to buying a luxury beach condo.
The Costa Rican beach areas have the huge advantage of having less than a mile or so of flat land from the ocean inward and mountain ranges immediately after that. With only a short drive you will be able to find large tracts of land or farms that serve perfectly to build a private ocean view estate. While others serve to become private communities.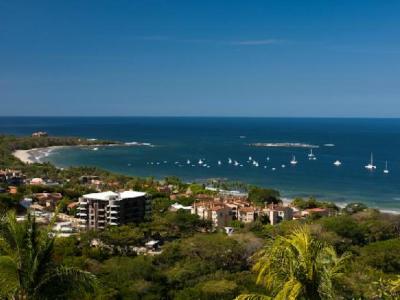 Sunshine & rainfall
Depending on the beach area of Costa Rica you are looking at, the landscape varies a lot. No matter which Costa Rican beach area you go to, you'll enjoy a lot of sunshine. But the rainfall is different in each beach area. Some areas like Dominical, Manuel Antonio, and Uvita offer a very lush jungle-type setting. While the Northern Guanacaste beach areas such as Tamarindo and Flamingo are much drier, they are nonetheless incredibly beautiful and have their own charm.
The Nicoya Peninsula locations like Nosara, Samara, Santa Teresa, Mal Pais, Montezuma, and Cabuya are also a lot drier and offer similar landscapes as the North Pacific beaches. The Caribbean side of the country is totally different again, as Caribe Sur has different weather conditions.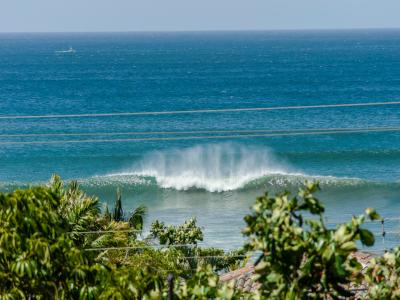 Oceanview types
The differences between all those locations are huge. The ocean views depend on how far back you are to not having to look at a black hole at night.  You would like to see a bit of the lush nature? The river estuaries? The surf breaks? Or the small islands off the coast like Isla Venado, Isla Jesusita, Isla del Caño, Isla Uvita or isla Capitán?  Or you might go crazy over a classic view like the whale's tail in Dominical. We can do all of that for you!
Let me give you an idea of the amazing variety of ocean view estates in Costa Rica for sale for over $1M. I am going to give you some samples that might or might not be for sale at the time when you read this article. So use our search box on your right that says "Google Powered Site Search" and type "ocean view estates" or just click here. This will get all the possible ocean view properties for sale on our inventory.
Villa San Juan – Unparalleled Nosara Oceanview Estate
Villa San Juan is located in the mountains right behind Nosara and offers views of the North Pacific coastline, covering Samara, through Garza, direct to Playa Guiones, Pelada, and Ostional.
The property is 43 acres of jungle, 3 homes, 20,000 feet of total construction, and offers  Privacy, Exclusivity, Acreage, & Views and is, therefore, a perfect hideout.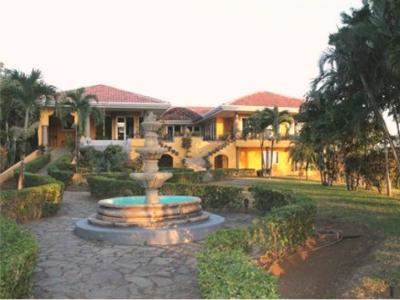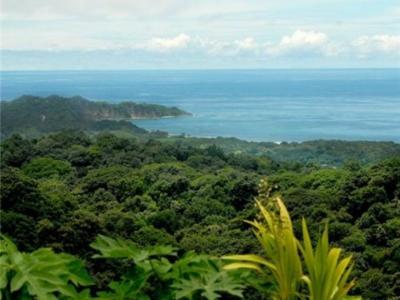 Price: Villa San Juan has a price tag of $3,500,000. 
Contact the listing agent now and request more information about this Nosara ocean view estate.
Manuel Antonio Ocean View Luxury Estate
One of the most amazing ocean view estates for sale. It's nestled in the world-famous tropical rain forest of Manuel Antonio. This ocean view estate provides the luxury and unique location perfect to escape once in a while from your daily routine. Extremely private and amidst abundant wildlife, this estate offers the best leisure for larger groups.
This luxury estate is FlipKey"s "Top Vacation Rental – Manuel Antonio" for 3 straight years if rental income is welcome. Also, owner financing is available.  Close to National park, several beaches and wining and dining.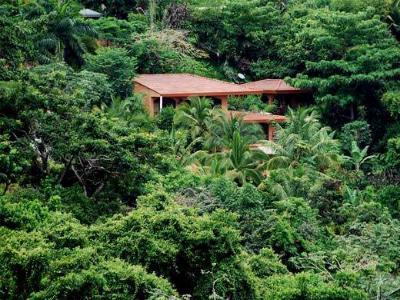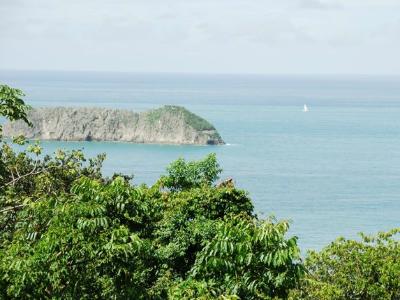 Price: Manuel Antonio ocean view carries a price tag of $1,950,000
Contact the listing agent now and request more information about this Manuel Antonio ocean view estate.
Dominical Ocean View Estate
Perched on a spectacular outcrop hovering 100 feet over Pacific waters teeming with marine life, this 18,000-sq.-ft. ocean view estate on 2.3 acres of jungle-draped highlands provides a lush ambiance equaled by few properties anywhere in the world
Panoramic views of these rich Pacific waters provide an ever-changing vista of seabirds soaring and diving into swells, of offshore storms, of shadow and light moving across the sea, of surfers finding the perfect wave. Look for the telltale signs of migrating humpbacks, watch dolphins leaping in play.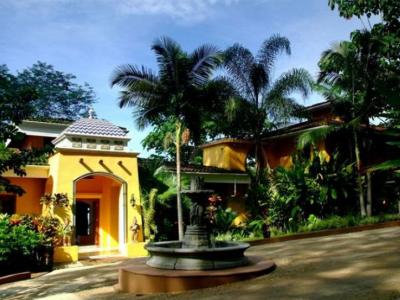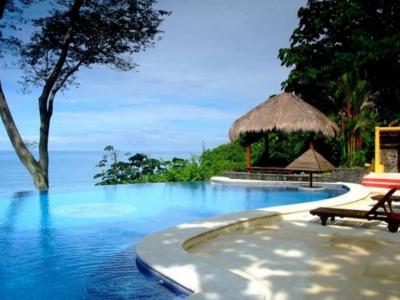 Price: This is one of the most incredible Dominical ocean view luxury estates that shows a price tag of $1,595,000 after being reduced by a motivated seller.
Contact the listing agent now and request more information about this Dominical ocean view estate.
Samara Ocean View Estate
Sunset & ocean views from this beautiful estate in Playa Carillo, near Samara beach, on 2.24 acres of lush and landscaped gardens.
Less than 10 minutes from the beautiful beaches of Carillo and Samara.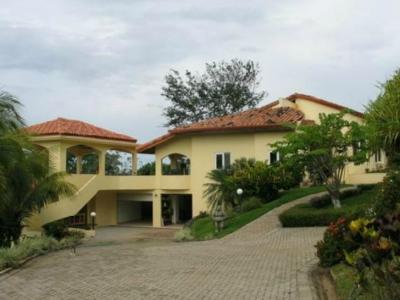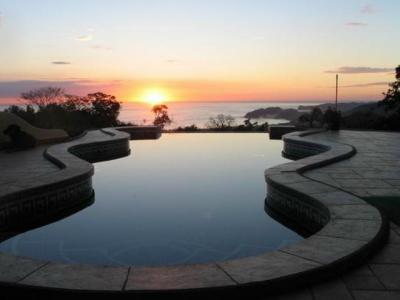 Price: The price tag on this Samara ocean view estate is $1,690,000 after being reduced by motivated seller. 
Contact the listing agent now and request more information about this Playa Carillo ocean view estate.
Mal Pais Ocean View Estate
One of the most unique ocean view estates in the area of Mal Pais and Santa Teresa on the tip of the Nicoya Peninsula. This estate offers 5.2 acres of raw nature with panoramic ocean views.
This luxury estate has an unusual amount of usable flat areas all over the estate for more construction. This estate has great access and is only a 45-minute drive to Tambor airport.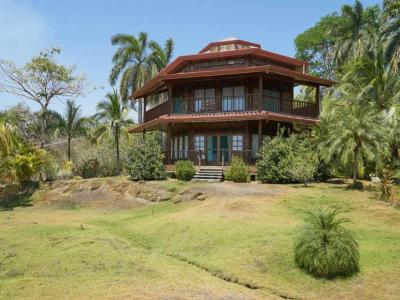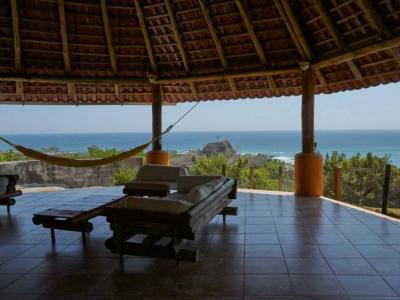 Price: This Mal Pais Ocean View Estate has a price tag of $2,800,000
Contact the listing agent now and request more information about this ocean view estate in Mal Pais.
Planning to purchase any of the ocean view estates in Costa Rica available on our inventory? Feel free to send us a list of requirements. We will try to match it with our agents as much as we can. The listings shown in this article are just a sample of our inventory.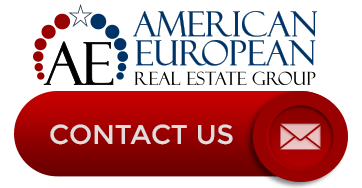 ---
Feel free to leave your comments on this blog.
If you like this blog, connect with me on Google+ or subscribe to our newsletter by clicking the banner below.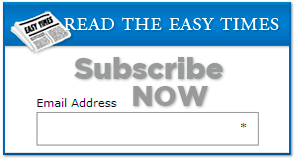 I DO want to remind our readers that we appreciate any referrals you can send us. I know you all meet people on the plane or in the supermarket. We appreciate your referrals tremendously.