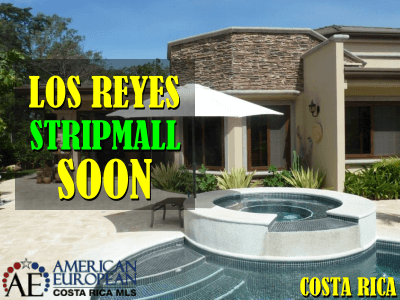 Los Reyes real estate is hotter than ever. Who hasn't heard of Hacienda Los Reyes in La Guacima de Alajuela, a full-blown golf community in Alajuela.
This beautiful community, has a country club, golf course and everything you need as well as beautiful golf property for sale. Except shopping……and that is happening now.
Centro Comercial Los Reyes will soon be a reality, with an Automercado grocery store and 11 more storefronts. Usually, the strip malls where the Automercado is involved will have stores like
a bank,
a pharmacy,
a few fast food restaurants,
and a dry cleaner.
Route 27 has opened up access to Hacienda Los Reyes, La Guacima, and Las Vueltas. For 30 years there was only talk about the highway and the Oscar Arias administration pushed it through.
Then, the exit and access ramps were not included in the plans. Not until June 2011, thanks to the communities' protests, the concessionary was able to purchase enough land to build the ramps that were so necessary. All the above is what makes Los Reyes real estate appreciate fast.
Location, Location, Location
Before, when driving from San Jose, it would take anyone over an hour to get to Hacienda Los Reyes and now it is only a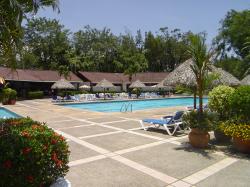 20-minute drive. Los Reyes is only 1 hour away from the best beaches in the Central Pacific, which puts Hacienda Los Reyes in an incredible location.
Los Reyes Real Estate values are up
Due to these changes in access, Los Reyes real estate and surrounding areas have gone up in value and more people who work in San Jose are buying property in La Guacima. Along with minimizing traffic issues and giving an elegant look to the region, Route 27 also has influenced the Costa Rica real estate development of areas along the corridor tremendously.
There is not much space left for residential growth on the west side of San Jose and mainly in the areas of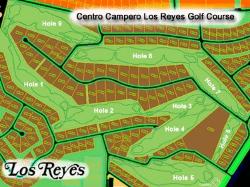 Escazu and Santa Ana, as well as zoning doesn't allow for much more growth either. The opening of the San Jose – Caldera highway, or route 27, allows for a totally new residential destination of Ticos as well as foreigners to live while they work in and around San Jose or just play golf all day.
Shopping in Los Reyes
The construction of this strip mall on the corner of Los Reyes and the road to Las Vueltas is for sure the first of more commercial construction soon to come. Automercado caters to the upper middle class and offers the best variety of imported and local foods, a great selection of wines, a good meat and fish department as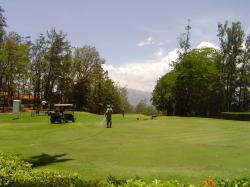 well as fresh fruits and vegetables.  Downtown la Guacima has, only 6 blocks away, offers other options.
Live in Los Reyes
Los Reyes real estate and golf property have done very well for the last couple of years and you can be part of that growth and the economic advantages.
If you like to play golf a lot, click here for more information about where to play golf in Costa Rica.
Do you like to live in an area that is not yet congested? Then for sure, you will love to use the services of a country club like Hacienda Los Reyes, with golf, pools, tennis and living in a secure community. Contact us now to see property in Hacienda Los Reyes.
Feel free to leave your comments on this blog. If you like this article, please feel free to share it on your social media.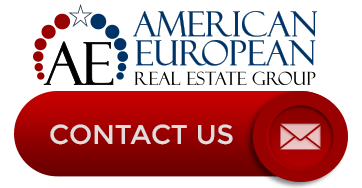 If you like this blog, connect with me on Google+ or subscribe to our newsletter by clicking the banner below.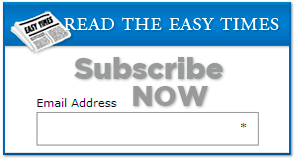 While we're at it, I DO want to remind our readers that we appreciate any referrals you can send us. Finally, please remember the American-European real estate Group's agents when you refer a real estate agent. Because we DO appreciate your business.