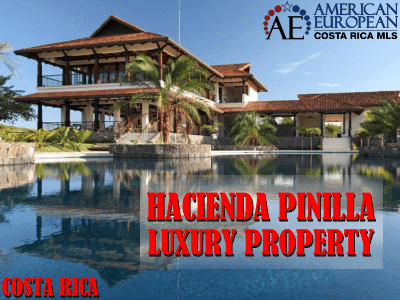 Hacienda Pinilla luxury community is the finest real estate community on the northern shores of Guanacaste, near Tamarindo Beach. Here, you can find choice beach and golf property in Costa Rica. Hacienda Pinilla Luxury Beach Resort and Residential Community is a private, master-planned residential community of luxury homes and condos in Guanacaste.
Our affiliate partner in Tamarindo, Jogi Gerner, can offer you the most exclusive Hacienda Pinilla properties available in this extraordinary and exclusive resort and real estate community.
This exclusive location also offers unsurpassed elegance amongst a tropical setting and owners enjoy Impeccable luxury residences,
Beautiful home sites,
Beach Club,
J.W. Marriott hotel,
Restaurants,
2 tennis courts,
18-hole Championship Golf Course,
Pro Shop,
and also great access to the most beautiful beaches in Costa Rica.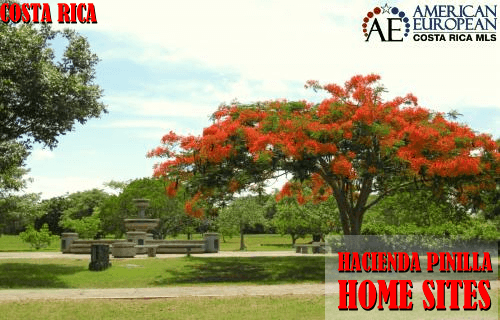 A lifestyle
Hacienda Pinilla luxury resort offers an exclusive lifestyle:
near three white-sand beaches,
crystalline ocean waters,
equestrian facilities,
jogging and hiking trails,
a medical clinic,
and also several restaurants.
Therefore, you will find some of the finest luxury properties within this beautiful master-planned community. Many Hacienda Pinilla luxury homes are close to the beach or on the golf course. They are also only steps away from the gorgeous beaches Costa Rica is famous for.
Hence, you will find the best settings for luxury homes around the North Pacific Beaches of Costa Rica.
The Hacienda Pinilla communities
Contact our affiliate agent in Tamarindo, Jogi Gerner for a property tour of Hacienda Pinilla Beach Resort and Residential Community luxury homes and condos for sale, as well as the land where you can build your own mansion. If you are looking to build your own luxury home in a luxury community, Jogi can also show you some outstanding home sites in the Hacienda Pinilla communities:
Los Almendros Residential Community,
Las Brisas Residential Community,
Avellanas Residential Community,
all within Hacienda Pinilla and depending on the views and location you are looking for.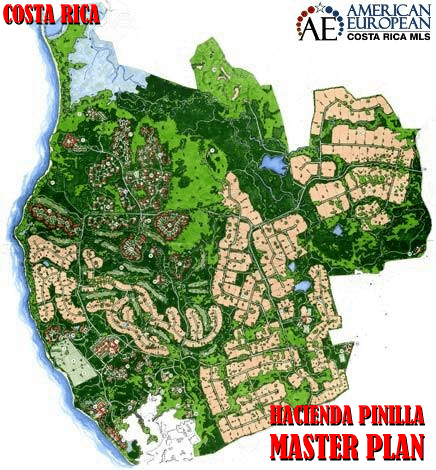 The Golf course
Ranked among the best golf courses in Central America, The Hacienda Pinilla golf course is a 7,300-yard, par 72 Mike Young golf course. Mike Young is responsible for designing some of the finest courses in the United States, South America, Israel, and India. Therefore, each hole on this beautiful golf course was designed to conform to the slopes and contours of the course's natural landscape.
This beautiful golf course meets the highest standards of international design and construction. It also bears the prestigious distinction of an Audubon Cooperative Ecological Sanctuary. This is a certification given in recognition of Hacienda Pinilla's actions to preserve the area's ecological balance and to protect the environment.
Check out the available Hacienda Pinilla luxury properties Jogi and his team offers and contact us as soon as you see a property that might interest you. NOTE: the properties shown for sale in Hacienda Pinilla are only our affiliate partner's exclusive listings but many more properties are available, contact us to see ALL properties in this important beach resort.
For Costa Rica real estate around the different golf courses, check our blogs for more information.
Feel free to leave your comments on this blog. If you like this article, please feel free to share it on your social media.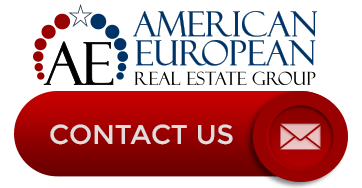 If you like this blog, connect with me on Google+ or subscribe to our newsletter by clicking the banner below.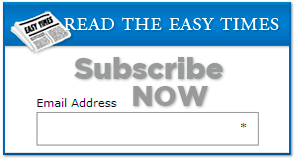 While we're at it, I DO want to remind our readers that we appreciate any referrals you can send us. Finally, please remember the American-European real estate Group's agents when you refer a real estate agent. Because we DO appreciate your business.