Sustainable shopping is now available for those who are looking for green products, on the west-side of San Jose. Commercial growth is turning Santa Ana little by little into a real city, showing a stable Costa Rica real estate market. You find entrepreneurs investing in new businesses everywhere.
Therefore, I wasn't surprised to find the new Green Center Eco Depot in Santa Ana offering a wide range of green products as well as green services. For information on green and sustainable shopping you can contact the Eco Center at phone: (506) 2282-8618 or email them at info@greencentercr.com.
Now you can do all your green and sustainable shopping in Santa Ana by stopping by the Green Center. This is a smartly designed space of Santa Ana real estate that is centered on the idea of everything involved with a green lifestyle. They have been able to mix several green shopping spaces:
Grocery market,
Construction and gardening center,
Office center
Coffee shop
Conference center.
All these spaces in one building are an interesting mix for those interested in keeping our planet as green as possible.
Let me tell you a bit about these green spaces, so you'll know what to look for when you are going to visit them.
The Market
In this sustainable shopping market, the owners seek better quality food, more tasteful and natural. That is because they believe in retaining all original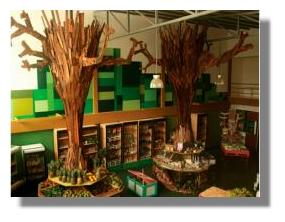 nutrients in its purest form. In this market, you will find the following products being offered:
fruits and vegetables,
body care,
refrigerated food,
clothing & accessories,
food,
art & decoration,
office & stationery,
biodegradable detergents.
Construction and Gardening
The foundation of a healthy lifestyle is based on the foundation of our homes. Their goal is to help establish sustainable construction and offer cost-competitive high-quality products such as floors, ceilings, and decoration, bath, power and lighting, garden and construction. We definitely hope that this idea will change the outlook on Santa Ana real estate as it is today.
Office Center
They have created office spaces for suppliers offering services related to sustainability. There is an availability of administrative support (receptionist) and all the services needed in an office center, a novelty in Santa Ana commercial real estate.
Coffee shop VQV
Passionate about healthy food and the quality of its ingredients, Green Center Café seeks out the best organic, sustainable and local to create the most delicious options rich in nutrients and flavor, which vary according to the season. VQV in Spanish is "Verde te Quiero Verde" which means Green I want you Green.
Conference Center
This conference center has a capacity of 50 people, a cafeteria for the event, a multimedia projector, internet connection and two exclusive bathrooms. Through this initiative, Green Center aims to create a space for the community to interact green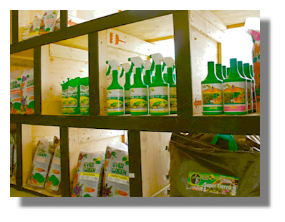 looking for a more sustainable world. The Center promotes successful events, such as Costa Rica Globe 2011 event. There were more than 60 speakers from government, multilateral organizations, NGOs, and companies. The event was attended by 450 delegates to discuss the way to a "Low Carbon Economy".
I invite you to drop by and check it out for yourself.
To get to Green Center Eco Depot, take the 27 Escazu – Santa Ana and drive past Forum I. Take the Hacienda del Sol turn-off an instead of turning right into Hacienda del Sol. Then go straight and stay right into the Urbanizacion Rio Oro entrance, past guard and turn left. It's right on the corner next to the highway. Or check out the location on Google Map.
I also invite you to contact me if you are looking to rent a house or a condo in Escazu or Santa Ana. My name is Daniel Langlois and I am the American European Real Estate Group's rental agent for the west side of San Jose.
Feel free to leave your comments on this blog. If you like this article, please feel free to share it on your social media.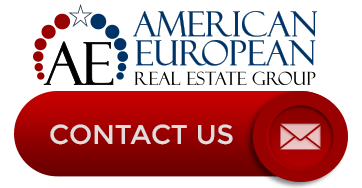 If you like this blog, connect with me on Google+ or subscribe to our newsletter by clicking the banner below.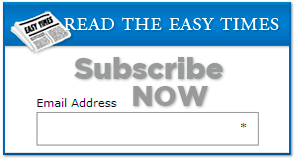 While we're at it, I DO want to remind our readers that we appreciate any referrals you can send us. Finally, please remember the American-European real estate Group's agents when you refer a real estate agent. Because we DO appreciate your business.