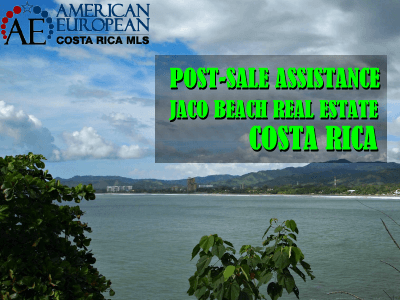 How important do you think the assistance AFTER the Sale is? If you are thinking about purchasing Jaco Beach real estate one thing is certain, throughout the process you will have questions and will seek some guidance.
However, what most people forget is the number of questions and assistance they'll need after they purchase their Costa Rica real estate.
Thanks to the internet, there are many resources available to help answer those questions, but once you have made an investment or move to a foreign country, it's nice to have someone local that you can depend on to help a bit more, and the first person you should lean on is your realtor.
A professional
A professional and reputable realtor will obviously help you to ensure a safe and secure process. This realtor will also help answer all your questions along the way. But it's the service AFTER the sale when you will be eternally grateful for their help.
There are countless favors and questions I often help with clients after they purchase, like setting up bank accounts, helping set up phone or cable, finding a mechanic, paying bills, or finding accommodations for friends and family.
The favors and questions go on long after the sale of the Jaco Beach and Esterillos property. Having someone local to help when you are 1000s of miles away is truly invaluable.
Simply research the realtors a bit more and spend some time talking to some of their past clients. Then, you will find the realtor that is going to be there for you to assist you. Not just during but after the sale.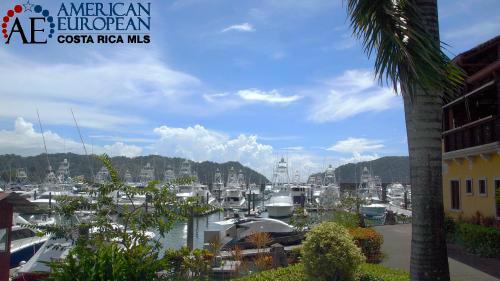 The Central Pacific
The Central Pacific Coast is a spot where Costa Ricans have vacationed for many years. As a result, the area has more hotels, restaurants, and shops than you'll find in Guanacaste. This region encompasses a diversity of areas including the white sand beaches of Punta Leona, the tropical rainforest park of Carara, the best surfing beaches including Jaco and Hermosa, and the unique Golf Course Resort & Marina Los Suenos Resort in Herradura.
David Karr is our affiliate realtor for Jaco beach, so for any purchase of property in the Central Pacific, you can contact David NOW.
---
Feel free to leave your comments on this blog. If you like this article, please feel free to share it on your social media.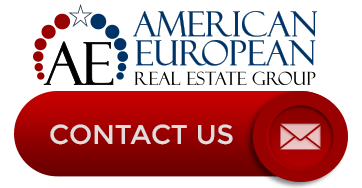 If you like this blog, connect with me on Google+ or subscribe to our newsletter by clicking the banner below.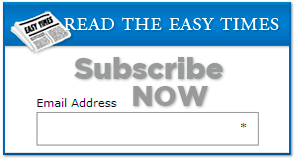 While we're at it, I DO want to remind our readers that we appreciate any referrals you can send us. Finally, please remember the American-European real estate Group's agents when you refer a real estate agent. Because we DO appreciate your business.