Estimated Reading Time: 6 Minutes
A question I often hear from expats is, "How far from Walmart is this property?" This question is frequently misinterpreted by the realtor.
It doesn't necessarily mean that the person is a passionate Walmart fan. But the store might be a point of reference for them – a familiar place they know from home so they can judge distances to everything else. Nonetheless, if you are a passionate Walmart fan, please wear a mask while shopping.
But don't worry, you can still wear your pajamas when buying your groceries.
Sometimes, after showing people property they will say, "Wow, this is far away!". My response is, "Yes, it's quite far from Tokyo, Moscow, and even Nairobi. It's even far from your former home. But are you looking for a new residence in Costa Rica? Then you will need to re-think what living in paradise means for you and your family. Is living in a certain community or the proximity of a store really so important? Or do you envision a totally new lifestyle?
Before 2011, the name of Hipermas (see image) was used in Costa Rica for those jumbo stores, now Walmart. Walmart has 14 locations in Costa Rica, so many properties are not very far from Walmart. Is it a prime consideration to live close to a Walmart?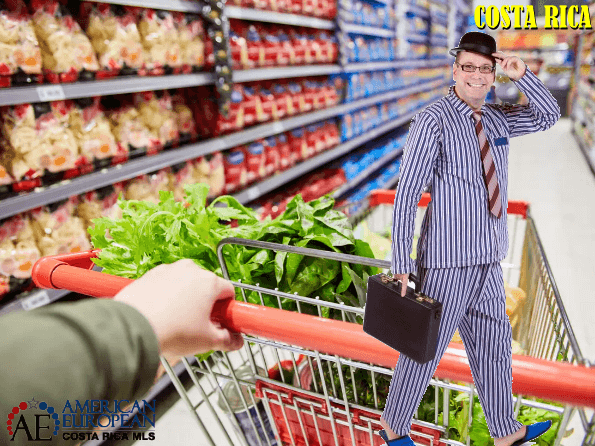 BUT it is important to remain aware that those huge "superstores" are in locations that may be culturally and socially different from others. This also varies temperatures and rainfall, and they are surrounded by very different social levels of housing.
The one in Escazu, which is one of the top areas that expats choose to live, is best known. But, for example, there is also one in San Sebastian, which is a totally different world. Only if you're looking to live at one of the many beaches we have, you'll be quite far from Walmart. The Pali, Mas x Menos, and Maxi Pali supermarkets are all owned by Walmart. You'll find quite a few of those in the larger towns around the beaches.
Shopping
Are food shopping options a major decision-making factor about where to live for you? Then it can be important to know that Walmart also has several different divisions in Costa Rica. It is crucial to understand, however, that not all cater to expats.
The products on their shelves may lean more toward the needs of the local population. In other words, some stores will have more foreign products than others, depending on the concentration of the expat population in the area.
If you're into buying the exact same products and brands as you did back home, you might find what you're looking for in an Automercado. They have 22 locations. You will also find quite a lot of imported products in PriceSmart and Pequeño Mundo.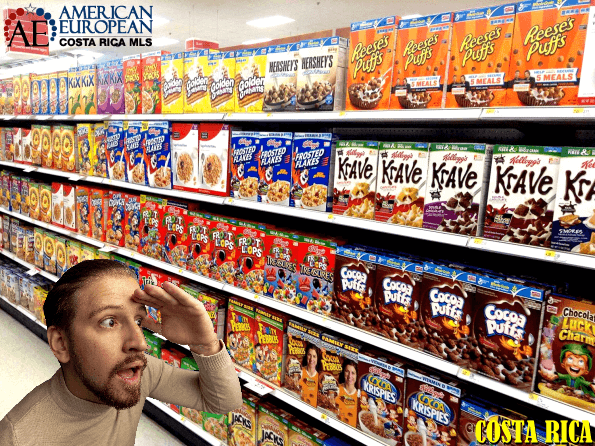 Imported Products
Even though you try to adapt to your new home country, you still want those imported products, right? If you do, it doesn't matter how far from Walmart you are. You'll make the drive, don't worry. Wherever you shop, it will quickly become evident that imported products are heavily taxed by the Costa Rican tax authority (Hacienda). Add to that the cost of transport from the factory abroad, to Costa Rica. That means you will often have to pay double, or more, for the same product here than you would back home.
Therefore, I suggest that you explore; try products made in Costa Rica or in Central America. They might not taste exactly the same, but at least it will be an adventure trying them. And, reading the labels on the products you buy is a great way to practice your Spanish.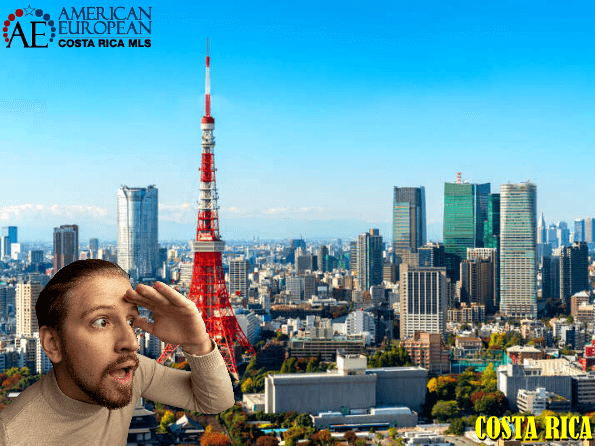 Selecting your home
Often, newcomers choose the location of their new home based on suggestions on Facebook groups. The smart ones, however, do their homework and research all the locations that fit their personal requirements. That could mean a warmer or a cooler climate; some love hot evenings, other sleep better when the temps are moderate.
And I'm sure everyone has other important amenities in mind besides how close it is to a Walmart store, like the proximity to a good hospital, a bridge club, or a certain church.
The bottom line is that local knowledge is very important when you're moving to Costa Rica. Save yourself the headache of trying to figure out how far from Walmart you can be on your own. Use a local real estate agent, one who knows the who-is-who and what-is-what in the area you want to move to.
This article, by Ivo Henfling, was edited by Allen Dickinson and then published in the March/April 2021 edition of El Residente.