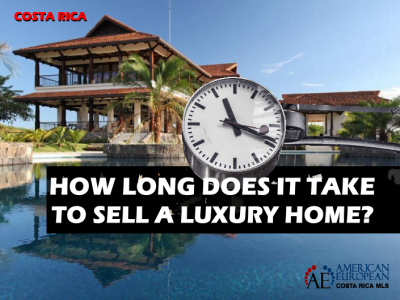 What amount of time does it take to sell my luxury home in Costa Rica, is usually the first question a seller asks. Of course, once you have decided to list your luxury home for sale, you would like to move on. And, as soon as you can!
There are quite a few factors that influence a quick sale of a luxury home in Costa Rica. If you own a luxury home elsewhere, you might have the wrong idea about how this works in Costa Rica.
Many of those factors are quite unusual. But wasn't that why you purchased a luxury home in Costa Rica in the first place?
How long does it take?
When sellers ask me that question, I prefer to give them the honest answer: "I do not know how long it takes to sell a luxury home in Costa Rica. I do not know how long it takes to sell ANY property in Costa Rica. I'd be rich if I had a crystal ball and could predict that.
In some markets, a home takes 60 days to sell, in others, it might take 120 days, if the circumstances are right. In Costa Rica, a home can be on the market for 7 years or even longer. That depends entirely on yourself and the agent you decide to hire. Let's discuss those circumstances a bit.
Hire the right agent
When listing your home, you either choose an open listing agreement or an exclusive listing agent. If you choose to list your luxury home in Costa Rica as an open listing, you'll have the property listed on 100's of websites. But that will be it. Or you sign an exclusive listing agreement.
Exclusivity
In other markets, it is much easier to find a listing agent with enough marketing dollars. But who wants to spend all that money on marketing your property and maybe have a small chance of selling it?
Hire an agent who shows a good marketing plan, an agreeable marketing budget. And most of all, an agent with an excellent track record of selling a luxury home in Costa Rica.
The MLS
In other countries, one agent lists your property and it goes on the MLS or Multiple Listing Service. That way, hundreds of agents and buyers have access to your property listing. You pick the listing agent that you like to represent you. Your agent will work with the buyer's agent and end of the story.
In Costa Rica, real estate is not organized as it is elsewhere. There are 3 MLS's in Costa Rica and we are the #1 MLS. There are literally hundreds of agents who do not belong to any MLS at all. And many do not work with each other either.
Are there any buyers?
Are there any buyers to sell your luxury home to? There is a limited quantity of qualified buyers and the results of promoting your luxury home might be a challenge. Costa Rica is a small market and not as large as The Hamptons or Scottsdale – Arizona.
The location of your luxury home is important. Is your Luxury home in Costa Rica on a golf course? Is there a marina? Do you have ocean views? Is it located in a luxury community? Your real estate agent can assist you in promoting your property through the right channels.
Eccentric expectations
Some luxury home buyers have eccentric expectations and requirements. Is your home also eccentric or are the amenities attractive to others? Make a list of all those amenities that you think will be important to a buyer.
With all the above information, you should be able to take an educated decision. What should you do when you want to sell your luxury home in Costa Rica? Who should you list your property with? Follow these bullet points for a reasonably fast sale.
• Pricing it right
Price your home at the right price, to begin with. Listen to your agent. Starting out at the wrong price is a bad idea.
• Staging
Preparing and staging your luxury home in Costa Rica so it sells quickly is a must.
• Get outstanding photos
Once you have prepared the home and staged it well hire a professional photographer. That way, if you need to change agents along the way, the photos are yours to use.
• Access to a good MLS
If you have hired the right agent(s), which we already discussed before, you should have access to the right MLS. This is very important as an MLS scores high on Google and Yahoo, which is where most buyers go first.
• A good marketing plan and promotion
Don't expect a sign on the gate to be sufficient to sell your luxury home in Costa Rica in a record time.
You should plan for success, and your agent should too. A good marketing plan is imperative for successfully selling your luxury home. Where will your property be marketed? Which websites will the agent list property on? Maybe some Luxury home websites, country-wide sites like Encuentra24, an MLS, or local and international magazines?
How will your listing be promoted on social media like Facebook, Google+, Pinterest, and others?
• Reasonable time frame
If your luxury home in Costa Rica has not sold within a reasonable time frame, sit down with your agent and regroup. Ask what is wrong with the price, strategy, marketing, promotion, photos?
• Last but not least
I hate to tell you this, but many luxury home sellers (and others) don't get it that the agent they hired should be allowed to do the job.
Please, disappear from the property when the agent is showing. Don't take over the showing, don't hang around, and don't get involved. If you really need to be there when the agent shows the property to a client you're allowed to say hi at the door if you insist. Then vanish, until closing.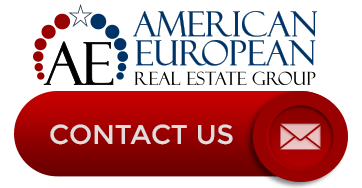 Looking to list your luxury home in Costa Rica? Contact us now.
---
If you like this blog, connect with me on Google+ or subscribe to our newsletter by clicking the banner below.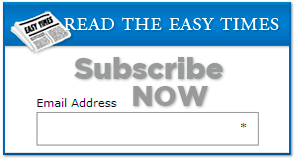 We appreciate any referrals you can send our way. When you meet someone who is looking to purchase a property in Costa Rica, please remember the our agents. We appreciate it your business.