Who would not like to live in the best climate in the world? We all do of course! When you drive through Atenas, a small town in the Alajuela province, you will see signs everywhere that promote "Visite Atenas – El mejor clima del mundo".
That means Visit Atenas the Best Climate in the World. That's why there are so many expats in Atenas.
Some argue that the Canary Islands have the best climate in the world. My two sisters live in Las Palmas de Gran Canaria and I can assure you that we have better weather in Escazu – Costa Rica. That is where I live.
Insider Monkey has Las Palmas also in 1st place for the best climate in the world out of 21 cities. Atenas and Costa Rica are not even mentioned.
International Living puts Ecuador first, as the Land of Eternal Spring. I wouldn't know, I've never been there. IL puts Panama 2nd. I wouldn't live in that heat if you'd pay me to do so.
The Huffington Post puts Costa Rica 1st, Cyprus 2nd, Greece 3rd, and Malta 4th. Those last 3 are all Mediterranean countries and the article is based on a survey by members of InterNations.
It's hard to figure it out and in my opinion, it is a very personal opinion where to find the best climate in the world. That is the reason you should do your own due diligence, which just now started by reading this article.
The best climate in the world
The story is that National Geographic said at one time that Costa Rica has the best climate in the world. The only online reference that I can find about this fact is that Lonely Planet says that Atenas is best known as the most pleasant climate in the world, at least according to a 1994 issue of National Geographic.
Cold and rainy
Quite a few years ago, when agents would list property all over the valley because traffic permitted it, I had this client. He wanted to see a property I had listed in Coronado. Coronado is known by the locals as an area with the lowest temperature and the highest average rainfall in the Central Valley. The weather in Atenas is much different, as it is warmer and has less rainfall, check it out for yourself.
This client was originally from Chicago and thought the weather in Coronado perfect. He lives until this day in Coronado, many years later.
What am I trying to say?
Indeed, Atenas probably has the best climate in the world for those who live there. If you like warm weather and sunshine, you'll love it there. You can wear flip-flops, shorts and a t-shirt year-round when you live in Atenas. And the beauty of it is that nobody will even give you a second look unless you're really beautiful.
Atenas real estate
Before 2006, there was very little growth in the Atenas real estate market. Highway 27 didn't exist and to go from San Jose to Atenas was a 45 – 60 minute drive. In 2007 and 2008, there was a tremendous growth of retirees buying and building property in Atenas. Once highway 27 was inaugurated, Atenas really opened up.
Retirees
Now, do not try to even compare Atenas with cities like Fort Myers, Cape Coral, Sarasota, or Naples in Florida. It's not that you'll find those local restaurants packed with retirees. Thinking that you'll find thousands of retirees in Atenas is a mistake.
Accepted by the locals
There are maybe a few hundred retirees who now live in Atenas, the best climate in the world. Most came from the U.S. but you will find Canadians, Germans, Dutch, Belgian, French, and other nationalities. The great part of living in Atenas is that the locals are totally used to the foreigners around them. The locals have accepted the retirees as their neighbors.
Location, location, location
Apart from being the best climate in the world, Atenas offers an incredible location. Atenas is very accessible as it is located in the middle between San Jose and the beaches. The driving time to San Jose and the Central Pacific beach areas is about the same: 1 hour. Atenas is only 20 minutes to get to the airport Juan Santa Maria, in case you need to travel internationally. Alajuela, the capital city of the province is 20 minutes and the drive to Grecia is about the same.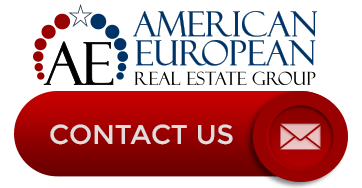 Are you ready to check it out? Contact us now. We might not promise the best climate in the world, but you will probably like it anyway.
---
If you like this blog, connect with me on Google+ or subscribe to our newsletter by clicking the banner below.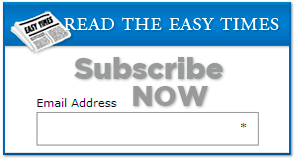 I DO want to remind our readers that we appreciate any referrals you can send us.  Please remember our agents when  you meet someone who wants to purchase property, we appreciate it.