Estimated Reading Time: 8 minutes
Why would you buy a home with a fireplace in Costa Rica, isn't that a totally crazy idea? No, it is not, it's actually a fantastic idea, depending on where you want to live. How can you reduce the cold and get cozy in Costa Rica?
Since mankind discovered fire, we were smart enough to use it to keep warm. In some countries, a fireplace is the focal point of the home but is only meant to make it cozy.
Is it so cold in Costa Rica that you need a home with a fireplace to stay warm during the winter days? Do you really need to reduce the cold when you live in Costa Rica?
You probably already heard that Costa Rica has all these interesting microclimates all over the country. You kind of pick the climate that you adjust to best. Some love the heat and others love the cold. The higher you go, the cooler it gets and Costa Rica is full of mountains. The lower you go, the warmer it gets. On the beach, you might even need air conditioning.
For cool-climate lovers
In Costa Rica, we have more heat than cold, especially if you live in a coastal area. But even in the coastal areas there are mountains, and the views are usually spectacular. Hence, there are many luxury homes with fireplaces and ocean views.
We also sell properties for cool-climate lovers. All over the country! Our MLS gives the option to either purchase a property in a warm or even a cool climate in and outside the Central Valley.
A home with a fireplace
We do have homes for sale with a fireplace and they're not all mountain homes. Check them out and let us know when you're ready for a tour of the home with the fireplace you like best.
Contemporary Home with 4 BRs in a Nature Setting in the Hills
The house, located in Curridabat, has a contemporary minimalist style, yet with all the warmth of a cozy home, surrounded by its own forest. There is a huge dining room and living room with a fireplace, with a wall of windows looking out to the forest.
Luxurious mansion in the mountains of Heredia
The honeymoon suite of this luxurious mansion in Heredia is a romantic suite with a fireplace and a sitting area, king-size bed, has a kitchenette, Jacuzzi, bathroom, and walk-in closet. This suite also has a huge glass wall giving a panoramic view.
Luxurious Tuscan Villa for Sale on Top of the World in Atenas
This Tuscan villa in Atenas is decorated with rare wood and quarried stone fireplaces in the family room area and Master bedroom with an electric fireplace.
Classic Spanish Designed Home in Naranjo
This Classic home in Naranjo is absolutely gorgeous and in pristine condition. The living area features a working fireplace and lots of windows.
One of a kind Spanish Colonial Luxury home in Brasil de Mora
Incredibly beautifully done Spanish Colonial 6-bedroom home plus two 1-bedroom/bath private apartments in Brasil de Santa Ana, right on the beautiful canyon. The living room, separate from the rest of the social areas, offers a beautifully done stone fireplace with entrance from the rest of the social area and also the covered terrace at the pool area.
New luxury executive home for sale in Moravia
This luxury executive home is located in an 80 acre world-class gated residential community of unparalleled peace and beauty and almost next to the Braulio Carillo National Park. The second floor offers the foyer, to the right, the hall leads to the large living area and lounge with custom built fireplace in natural stone and the dining area.
Not Just Another Pretty Place in Heredia
This elegant home sits on 3.5 acres (13,984 sq meters) of mature gardens, overlooking the Central Valley, with spectacular views. This beautiful Heredia mountain home offers two fireplaces.
Over the top Luxury Mansion with some of the Best Views in Costa Rica
This Grecia luxury home is situated atop a small mountain which gives it 360-degree views of the entire Central Valley. This magnificent home boasts a huge gourmet kitchen, bar, dining room, tv room with a fireplace as well as a library.
Snow
No matter how high you live in the mountains of Costa Rica, you won't ever see any snow at all. You will have no need for snow tires, snow shoveling, keeping sand and salt shovels as well as hot drinks on hand. You won't have any need for backup plans and escape routes for moving into cold weather.
We have NO snow in Costa Rica.
Reduce the cold and get cozy
December and January are the coldest months of the year. That's because of the winds. In some areas of Costa Rica, the temperatures get to be as low as 50ºF or 10ºC. You will see locals using gloves, boots, and snow caps.
Those are the days you'd want to live in a home with a fireplace that reduces the cold and gets you in a cozy mood.
If you adore the cool climate and would like your agent to show you a home with a fireplace, let us know.
We can assist you in figuring out what areas will suit you best, depending on your lifestyle.
---
Feel free to leave your comments on this blog. If you like this article, please feel free to share it on your social media.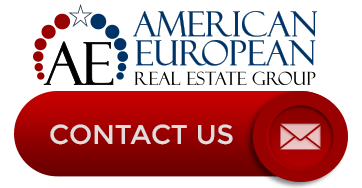 If you like this blog, subscribe to our newsletter by clicking the banner below.