Estimated reading time: 6 Minutes
Getting rid of that tie and formal dress and becoming a realtor® in Costa Rica is a dream that many have. But, don't worry; it happens to a lot of first-time visitors.
Probably, you already are a licensed realtor® back home, so you think the step is easy to make. You move to paradise, spend the best time of the day on the beach and dabble in real estate when it suits you. And make a lot of money so that you can retire as a rich person.
But is it that simple?
Most think the process is easy because they're already a realtor® in their home country. But, unfortunately, licensing is not mandatory in Costa Rica. Therefore, anyone who has a mouth and two ears can sell real estate here and call themselves a real estate agent.
Even though a real estate license is not mandatory to intermediate in real estate, there are two real estate associations in Costa Rica. There is more info about them below. I have been a real estate broker in Costa Rica since 1984. I started dabbling in real estate when there were like 20 real estate agents in the whole country. In 2001 I became a CCCBR member, but I didn't renew my real estate license in 2002 because being a member added no value to our profession. Since then, we have come a long way.
So how can you become a realtor® in Costa Rica?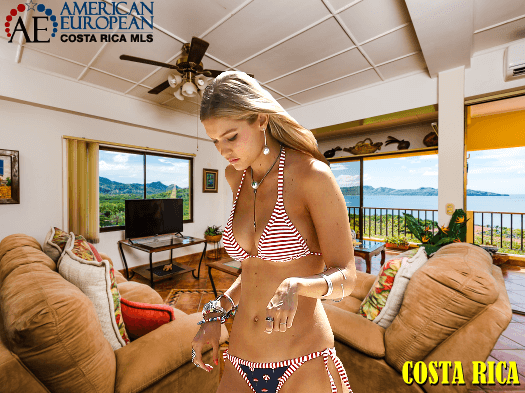 Residency Requirements
To work as a realtor® in Costa Rica or anything else, you must be a legal resident. You either need residency as an investor or free of condition (libre de condición).
Nonetheless, you can own a real estate office and have your employees take care of the business without you being a legal resident. That way, you're allowed to direct your business but be careful that immigration doesn't see you behind a desk.
The Language
It speaks for itself that to work as a realtor® in Costa Rica, you must speak, read and write Spanish well. It's the only way to understand local zoning laws, be able to read a deed, do a study of the National Register to do a title search, and much more.
If you plan to work in any of the beach areas, where buying and selling real estate is mostly English, you might get away with having a fully bilingual assistant.
It's different here!
If you didn't know, Costa Rica is not a state or part of the US territories. Instead, we're in a different country with another legal system and where Spanish is the official language.
That means that much of the real estate experience you bring from your home country won't do you any good. In other words, better start learning from scratch.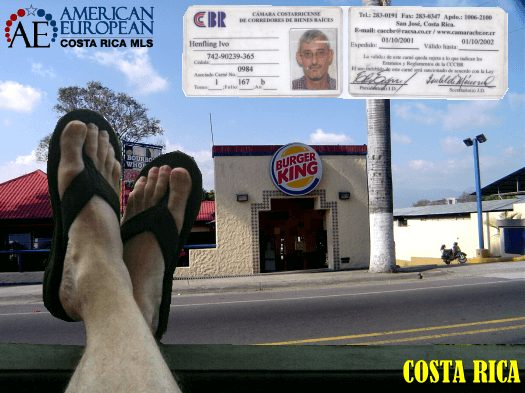 Associations of Realtors®
In my very personal opinion, the associations of realtors® in Costa Rica are not doing anything for the real estate industry. Therefore, I prefer to train our agents myself to be amongst the most knowledgeable real estate agents in the country. Instead of working for a common goal: providing services for members, including publications, a well-functioning Multiple Listing Service, and supervise that each real estate professional will deliver the highest standards of customer service, knowledge, professionalism, ethics, honesty, and integrity to each client.
Some of our affiliates belong to one or both associations.
CCCBR
The oldest real estate association, the Cámara Costarricense de Corredores de Bienes Raíces (CCCBR) was founded in 1974. This association offers, for $300, a 5-day, 7-hour/day real estate course. Then, in 35 hours, they will make you a licensed realtor. Their real estate course is in Spanish. But do not worry if you don't speak Spanish. There are no exams, and just by sitting in on the 35 hours, you'll leave with your license, with or without any knowledge.
CRGAR
The CRGAR is the Costa Rica Global Association of REALTORS® (CRGAR)  and was established in 2003. This association offers various NAR® courses, which will make you a US licensed realtor, but not a Costa Rica real estate agent or broker. I'm not sure how
SUGEF
The Sugef – Superintendencia General de Entidades Financieras – Financial Institution Superintendency requires every real estate agent in Costa Rica to be registered as a 15 bis.
I'll let you figure this one out on your own. If your Spanish is fluent enough, you'll understand what you need to do. If you don't, try starting a different business in Costa Rica.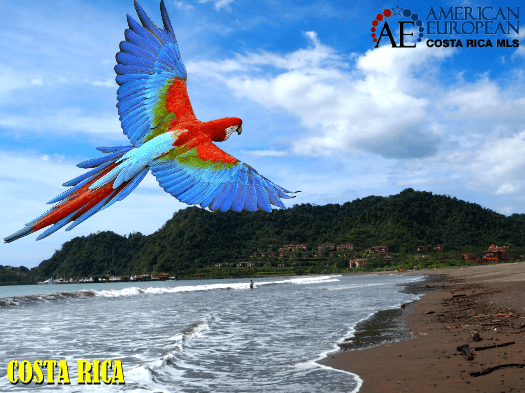 Enroll in Real Estate Courses
You don't need to have a bachelor's degree to be a realtor® in Costa Rica. Likewise, you don't need to have a broker's license to own and manage a real estate office. But, when you're planning to have a career in real estate, it is best to learn as much as you can and enroll in real estate courses locally and abroad. Contact the CCCBR and the CRGAR for information on their real estate courses. These courses will allow you to show your foreign clients that you know what you're doing and why they should work with you.
There are a few schools and faculties that provide real estate courses abroad. By obtaining a real estate degree, you ensure that you have the educational requirements of other countries, which will benefit your career.
Where to Start
Try to figure out where you'd like to live in Costa Rica first. Then visit every real estate broker in that city/town in person and tell them about your plans. Of course, you'll have to complete the language and residency requirements first. If you don't, start with that.
Finding work as a real estate agent with a local broker will give you a head start and an incredible learning experience. Clients tend to go for trusted agencies rather than taking a chance with the services of a reasonably new realtor who is not a member of an organization.