Estimated Reading Time: 5 Minutes
I have never met anyone who has visited and does not love Costa Rica. You might not be able to fly to Costa Rica right now, but there are plenty of reasons to add it to your list of ideal destinations to visit when you can.
Costa Rica has long been considered one of the world's tourist hotspots. I talk daily to clients who call about their plans of moving to Costa Rica because of it. Most have family members or friends who have visited the country and speak marvels about their visit.
Recently, the country is also popular among digital nomads who travel around the world. I have met many of these digital nomads, who are able to earn their way from country to country. They stay for a month at each place and earn their money through some kind of job they can work at as long as they have an internet connection. Imagine that the other day I met someone who pays for his stay at some of our best beaches by playing and earning money online through different websites, such as Casinovator and others.
Whatever kind of vacation you're looking for or move to live here, Costa Rica has a lot to offer.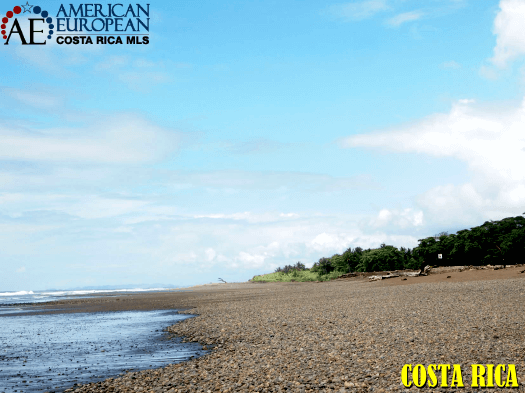 I was once invited to a Christmas party in Boca Raton, Florida with over 200 people. The host, in his speech, told everyone they should meet his realtor in Costa Rica. There were at least 50 guests who had visited the country, and all expressed they love Costa Rica. Others, who had never been there, wanted to connect with me. I was glad I had brought a stack of business cards with me, as that sent me a lot of business and still does.
Here are the top reasons and facts that will make you want to put Costa Rica on your travel (or settling down) wish list.
1. The world's happiest country
Costa Rica is consistently placed at or near the top of lists of the world's "happiest countries." Costa Rican culture will surprise you because it's unlike any other. "Pura Vida" (pure life) is the country's slogan, and it captures the laid-back, upbeat attitude of the people.
Costa Rica's army was disbanded in 1949 and the money other countries spend on war toys is funneled here into health and education. The literacy rate in Costa Rica is 96%. Costa Ricans are proud of these facts and will make visitors aware of those happy facts.
2. Awesome Weather
It's difficult to be unhappy with the weather in Costa Rica. Personally, I love Costa Rica for its weather. The average temperature in Costa Rica varies from location to location. In some places of the Central Valley, for example, the temperature can be 5º higher to the south (uphill) and 5º lower to the west. The country is famous for its microclimates. Therefore, if the temperatures are important to you, do your homework before you travel. In most places, you can wear a t-shirt, shorts, and flip-flops. While in others, you might want to bring a sweater and raingear.
You can say that the temperatures range from 70 to 90ºF, in general. Elevation can influence temperatures, but not necessarily. Don't expect bitterly cold winters or scorching hot summers when you travel here.
In addition, the seasons of spring and fall do not exist here. There are two seasons in the year: a dry season and a rainy season, respectively. The dry season, or summer in some parts of the country, lasts from December to April in most of the country. The rainy season lasts from May to November, with September and October being the wettest months of the year.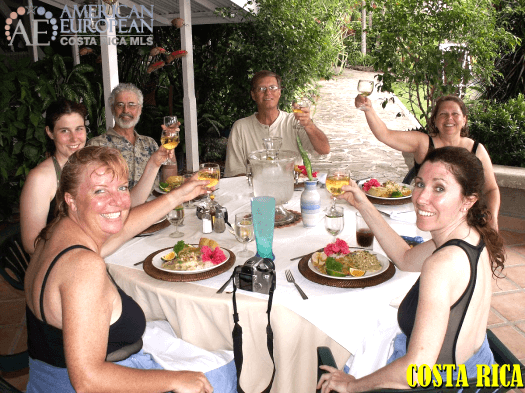 3. Convenient Travel
San José Airport has non-stop passenger flights scheduled to 43 destinations in 15 countries. Liberia Airport has non-stop passenger flights scheduled to 25 destinations in 4 countries.
There is a three-hour flight time from Miami to Costa Rica as opposed to the five-hour trip from Los Angeles or Hawaii. Travelers from the United States and Canada will experience minimal jet lag when visiting Costa Rica due to the country's Central Time Zone location.
As a result, Costa Rica is one of the easiest to reach countries in Latin America.
4. Beautiful beaches
Because Costa Rica's coastline stretches for 800 miles along the Pacific and Caribbean Oceans, the country has an abundance of beaches. Some of them look like something out of a postcard, with their powdery white sand, turquoise water, and shady palm trees. In addition, the water is always a comfortable temperature to swim in.
No one can stop you from visiting any of the beaches because they are all public by law. Some are difficult to get to because they're so remote, or there is a large hotel in front of it but legally nobody can stop prevent you to access it. You'll still find plenty of beaches where you will hardly see anyone, and you can have the beach just to yourself.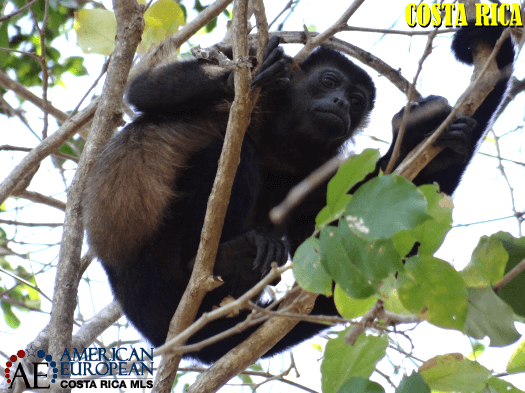 5. Nature
The National parks have breathtaking scenery in a variety of settings. The main reason why we, who live here, love Costa Rica most, is that about 25% of the country is protected in the form of national parks and forest reserves.
Manuel Antonio, as one of the most well-known parks, boasts a more manageable, walkable jungle with stunning beaches and an abundance of monkeys, sloths, and other wildlife.
Corcovado National Park, known as the "centerpiece" of Costa Rica's park system, is located in the country's southwestern region. There, it is possible to see rare birds, tapirs, peccaries, coatis, and other types of wildlife in abundance in this remote and off-the-grid location.
Most of Costa Rica's volcanoes are contained within national parks, giving the country another draw. Among them are the extra-terrestrial Poás, the lunar-like Irazú, and the thermal wonder Rincón de la Vieja, with its gushing geysers and bubbling mud pots.
Would you like to love Costa Rica as much as I do? Then pay us a visit and find out why I moved here 40 years ago and still love it.