Estimated Reading Time: 8 Minutes
If you're thinking of buying Costa Rican property, you might want to choose the ones that make sense to your lifestyle. This tropical country is suited for those who wish to have a simple life or a laidback lifestyle and escape the fast-paced hustle of a first-world country.
Aside from the countless things to discover in this vibrant country, Costa Rican properties are generally more affordable compared to the US and Europe. However, in case you need to sell your home before buying a new one in paradise, make sure to contact an experienced realtor to sell your home and avoid the hassles involved.
Below are some of the buying tips you must take into consideration:
1. Beware of Fake Real Estate Agents
The good thing about buying a property in Costa Rica is that locals and foreigners have the same ownership rights. In fact, foreigners can buy without the need to apply for citizenship or residency. Buying Costa Rican property can be done by using your passport. Be aware that you need to keep your expired passports, don't throw them away.
Unfortunately, you should beware of fake real estate agents. Compared to the US and other countries, the real estate industry here is not regulated.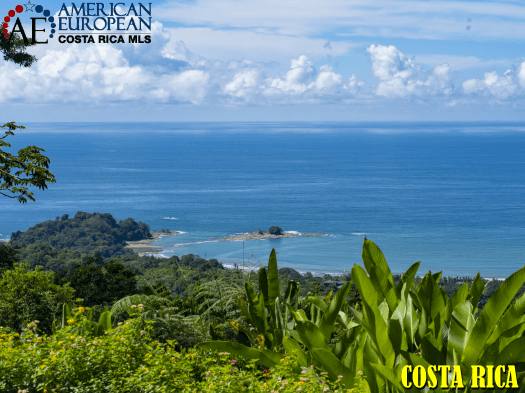 Luckily, there are several reliable Multiple Listing Service (MLS) systems you can use when searching for Costa Rican property. Just make sure to do your due diligence to avoid fake real estate agents and potential fraud to get the most out of your real estate investment.
To find a good agent or broker with a good reputation, look for recommendations. If you want to work with highly regarded agents, look for recommendations and testimonials online.
2. Check Neighborhoods
Before you sign the deal and purchase a property in Costa Rica, you should take the time to know the neighborhood. Bear in mind that this beautiful country property probably doesn't compare to where you come from.
If the community is a condominium or gated community, check the bylaws and see if the common areas are set up correctly, the construction restrictions, parking, and general rules and regulations.
Therefore, spend more time learning as much as you can before you move to a friendly and safe community.
3. Visit First
Don't purchase sight unseen! If you haven't visited the country, you might want to think twice about purchasing a property there. Don't fall in love with the first place you visit. Travel around first, before you decide. Rent first for a while. Then if you still love it here, we're there to sell you a house, no worries.
4. Learn To Make An Offer
If you want to be successful in buying Costa Rican property, you have to learn how to make an offer. Don't make any verbal offers but write an offer that fits your unique circumstances.
An earnest money deposit is typically expected when the seller and buyer have signed the contract and come to an agreement. The typical period for a receipt of deposit is two weeks, but it can also be negotiated. Use a third-party company for escrow purposes. For final closing, it's normally anywhere from a month or two after both parties agree to the terms and sign the contract.
5. Hire A Lawyer
Your agent or broker can recommend a good local real estate lawyer to process a title check and closing. This includes a due diligence report for proper documentation and to ensure a legal purchase.
This report should include existing mortgages, any existing liens or encumbrances, verifying clear title. There are quite a few details involved in the due diligence process that you want to have done before writing a check to the seller. The lawyer must also append and create the deed for the title transfer.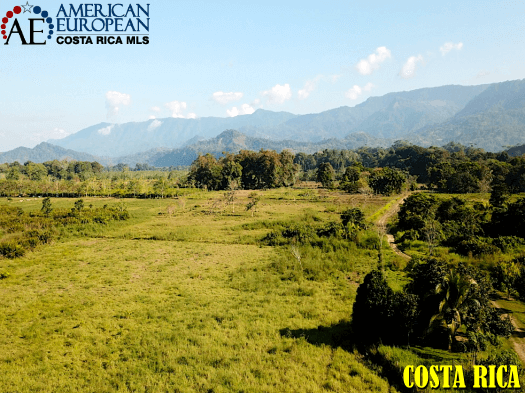 6. Know Your Legal Rights
In comparison to some countries, both locals and foreign buyers have the same legal rights when buying a property in Costa Rica. This is one of the reasons why many buying Costa Rican property instead of other countries.
But there are some exceptions you might want to talk to your real estate lawyer first before you commit to a purchase:
Maritime Zone:
Very little beachfront property is titled.
a) 50-Meter Zone – This Costa Rican law protects the coastline from destruction and over-development.
b) 150-Meter Zone – This zone is usually considered municipal property. For this reason, several municipalities lease/concession this land. Talk to your lawyer before you make a promise to purchase, so you understand how this works.
Inder Property:
Inder (Instituto de Desarrollo Rural) Property is farmland that was donated to poor farmers. This is done to promote economic and social well-being in rural territories, through economic support for diversification and the generation of income, employment, and the provision of public services.
7. Know How To Finance
You might not be able to get local financing. Banks only lend to residents and citizens.  from the government. Many financiers require their applicants to be fully-fledged Costa Rican citizens.
Don't shop before you're sure about your financing options. Check first on owner financing, developer financing, use of retirement funds, or an equity loan on the property back home.
8. Determine Your Preferred Type Of Property
Whether you're searching for a commercial space or a beachfront property, you should determine the kind of property you're aiming to purchase in Costa Rica and choose the most appropriate location to do so. Beachfront properties that are near the international airport are popular because of the convenience they bring.
9. Property Value
Before you make any mistake buying Costa Rican property that is too expensive, make sure there are no undesirable conditions that can influence the Costa Rica property value.
This includes for example a nearby railroad track that was unused for many years. Until the train started running again… Or a landslide that doesn't look important. Nonetheless, your house might end up downriver in the next rainstorm.
10. Be Aware Of The Costs
Although property taxes are low, it's still a wise idea to be aware of the taxes and possible costs you'll be liable for. Here are some of the primary closing costs  you might want to consider checking first:
Notary Public Legal Fees – Charged by the notary public who transfers the deed and performs the closing of your property.
Property Transfer Tax – The government charges a property transfer tax each time a notary public transfers property in Costa Rica. The tax may vary depending on the transaction's value.
Public Registry Fees And Stamps – When the public notary submits the property title transfer to Costa Rica's Public Registry, the buyer pays for the stamps and administrative duties that are calculated based on how much the transaction is.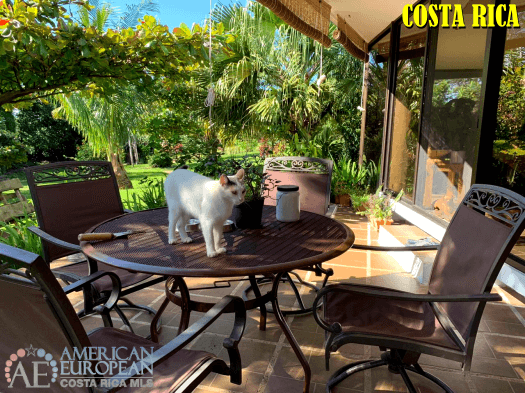 11. Surveyor and Home Inspector
Although it's an extra expense, hiring a surveyor and a home inspector can be of great help in determining whether or not there are problems in your preferred property. Depending on how small or big your property is, the fees may vary.
Talk to your realtor, who can probably refer you to these professionals, who are more important than some buyers think.
12. Sign The Deed
The law in Costa Rica requires the Notary Public to formalize and conclude the purchase-sale transaction. Not every lawyer is a notary public. Hire one who speaks your language and who works for you, not for the seller.
If you won't be able to travel to sign the deed, there's nothing to worry about. You can give someone a power of attorney to purchase in your name and close remotely.
Final Thoughts on Costa Rican Properties
Buying Costa Rican property is no doubt an excellent investment. The buying process can be challenging. But the process doesn't have to be complicated. As long as you know the property you're looking for, work with a legit realtor and a diligent lawyer, you are assured that you'll get your money's worth when purchasing here.