Estimated Reading Time: 9 Minutes
Who doesn't want to find a great deal when looking for a new home away from home? We all do, right?
But how do you know it is such a great real estate deal when the seller or real estate agent tells you it is? We all want to find that bargain, that fire sale, that motivated seller who just reduced the price on this lovely property! Learn how to recognize a wow deal now by finding the pot of gold by following the rainbow in the featured image or read on.
Good marketers will always use powerful words like a bargain, fire sale, or a great deal in the title of their ads. The sad part is that those words are often used without reason. So how do you know if it's true or not? Maybe the property was terribly overpriced before. And because the seller hasn't been able to sell it in a year, and decides to come down $5,000 on the price, is it indeed a great deal? It is an incredible deal when the seller's asking price is $30,000, but it's not when it's a million dollars.
Unfortunately, we don't have comps or comparable properties in Costa Rica, but that's another story. Therefore, for the lack of comps, it's difficult to determine if a great deal is indeed that. To find out, you have to be either a real estate expert in that area of the country or do your homework.
I see people ask questions on Facebook groups about properties all the time. And you'll find the worst answers from people who think they are experts but don't have a clue. You should know that I, after selling properties for 35 years in this beautiful country, still don't know if something is a great deal or not unless I do my homework first. Some of these Facebook groups have exciting information, and many love to comment as if they're experts on everything. Nonetheless, whatever you read on social media is information, and you should take note of it, as long as you don't let the bitchin' going on there scare you off.
What is a great deal?
How do you know if you're getting a great deal or not? In my opinion, you can only call a purchase an excellent real estate deal if you are an expert on the topic. You must have all the necessary information to decide whether this is a good deal. Unfortunately, most of the time, when people talk about getting a great deal, the expertise is lacking  Every buyer, as well as every seller, has different standards of what a great real estate deal is. Recently, I found some forums that show you how wrong someone can be, and unfortunately, others listen to these comments as if a real estate expert gave them.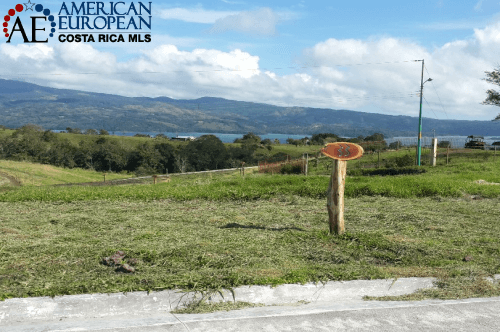 Question on Costa Rica Forum
This post on a Facebook group is an excellent example of the lack of expertise: "Anyone knows if $159k is a good price for land in Grecia with a river running through it and being on a mountainside? The property is 4800 sq meters and is on a paved road at the edge of town- thank you."
Comment 1 on the forum: "yes, that is high. Does it already have electricity and water in place?"
Comment 2 on the forum: "I second that….we bought 3/4 of an acre with a wonderful vista 3 years ago and paid $32,000.00…check around…be careful."
Fifty-two more comments ranged from expert to idiot responses.
First, none of those responding had any idea of the exact location, the topography of the land, the zoning, and how significant the river setback is (10 or 40 meters). Those who seemed well informed asked for more information to give a more exact answer. The question about water availability is a good one, though. But there is so much more involved. The buyer, asking that question, might buy or not based on wrong answers or
Is the Price right?
Comps, or comparable properties in a specific area that you're looking to buy or sell in, as they are known in the United States, do not exist (yet) in Costa Rica. So if you want to find out if the price is right, you have to do some homework. I'll show you how to do some of that homework:
Land Comps
Since you cannot just go into the National Register and see what land in the neighborhood has sold for, you can do several things:
Print Google Maps of the area you're investigating. Drive around the area and write down all the phone numbers on for-sale signs. Mark the locations on your printout. This will give you an idea of what sellers are asking, not what properties have sold for, but it's a good start. By driving around in person, you get a better feel of the topography of the properties and can compare it with the one you're planning to buy.
Go online and research websites that have properties for sale in the same neighborhood. Again, you'll find the asking prices, but you are now creating a specific comp and an idea of what others are asking.
By downloading the property value map or "MAPA DE VALORES DE TERRENOS POR ZONAS HOMOGÉNEAS" from the municipality's website or search for those same words on Google and add the name of the city. These values are created by the Finance Ministry (Ministerio de Hacienda) and used by the municipality to charge the property tax to the owners.
Download the zoning regulations – plan regulador (if they exist) from the municipal website or Google to see what restrictions there are. You can also tell the seller (or their agent) to supply an "uso de suelo," or zoning certification.
Read this article about how to buy land in Costa Rica and learn what to be aware of.
Keep in mind that sellers don't have access to comps either, so their asking prices tend to be all over.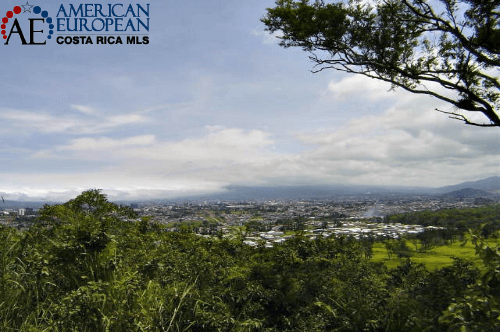 Construction Comps
It's very easy to find construction comps when buying a condominium or a townhouse in a gated community where all the units are identical. And if more units are offered for sale in the same condominium, comparing prices is very easy.
If you're looking at a great deal that's a single-family home that's not in a gated community, you are probably looking at a custom-built home. Construction values of a custom-built home are very difficult to narrow down. There are many variables that you'll have to narrow down:
Was soil replacement needed?
How many stories is the house?
How high is each story?
Is the construction all block, poured concrete, or other materials?
Is the roof metal, barrel tile, or other materials?
How many bathrooms are in the house (bathrooms are more expensive than a storage area)
How large is the kitchen, and what type of cabinetry and countertops are used (you can install a kitchen for $5,000 or $80,000)
I can make this list four times as long, but I only needed you to understand why prices can vary so much.
The Finance Ministry also created a 186-page manual to typify the construction values, which is also used by the municipalities to calculate the property tax. In my opinion, this is a crude way of deciding which construction type you can pick, but it's better than nothing.
Other property value influencers
Some other details can result in a variation of the value. Some of these details will definitely either show you that what you're offered is a great deal or not. Try to find the answers to all the details mentioned below, and you'll get a better idea than when you started reading this blog.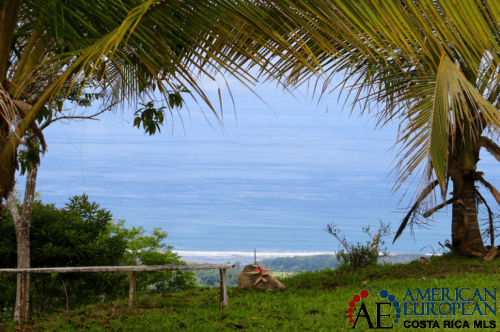 Location
Location, location, location. I'm sure you have heard of it, so I'm not going to get into this much. The land can be in the middle of town with high prices, but it can also be in the middle of nowhere with low land prices. It depends on the town, the city, the amenities available in the close vicinity, and the utilities available. Properties on the beach are much more expensive than a property 10 miles from the beach.
Size
The size is very important. How large is the lot? The price of a 100 m2 property is much higher than, for example, a 1,000 m2 lot. There is a huge price difference between a 100 m2 lot and an acre.
Topography
What is the topography of the property? Is it all on a steep hill, or is it completely flat? How much flat land is there, how much buildable, how much is so steep it is unusable?
Drainage
How does the property drain? Is it necessary to make new drain ditches? Is that property receiving tons of rainwater from the neighbors when it pours? Maybe the land was subdivided incorrectly by the original owner into several lots, and these drains and other issues were not taken care of.
Zoning
Is there zoning in place in that city? How much construction does the zoning allow for? Are you allowed to build that guesthouse that you want or the pool? Land prices are much higher for medium or high-density zoning than for low-density. You should also be aware of maritime zoning before buying beach property.
Road frontage
How much road frontage is there? Can the lot be subdivided, or does the zoning not allow it? Or is it on an easement? If a property is subdividable, that will give it automatically more value.
Utilities
Are power and water connections in front of the property, or do they need to be brought in from afar? How is the internet connection?
Water pressure
If the property is just land, find out if there is water, which you can do by requesting a water letter from the water company or the asada. Is the water potable and safe to drink? How is the water pressure in the neighborhood? Or is there a need to build a water reserve tank with a pressure tank on the property to get sufficient pressure?
Is there enough water during the dry season? Or maybe there is only water availability during the night, in the dry season?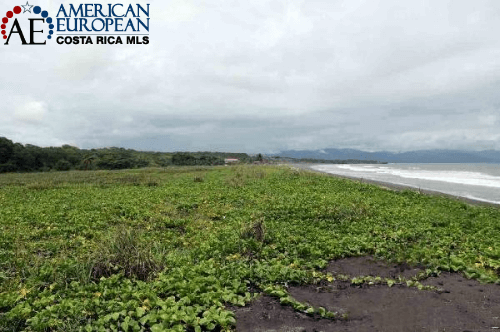 On a river
Confirm if a river goes through the land or if it borders the property. Rivers have setbacks and other regulations. Some rivers have a 10-meter setback but some even 50 meters. You cannot build within that setback. Because of the setbacks, the lot might be worthless.
Flooding
How far below the property level is that river? Can it flood during the rainy season?
Landslides
Could there be any possible future landslides ON the property? Or higher up on the mountain, or below it?
Protection areas
Does the property have other regulations like protecting a forest reserve, which indicates you are not allowed to build at all? If the property is located in the maritime zone, it is essential to know the restrictions.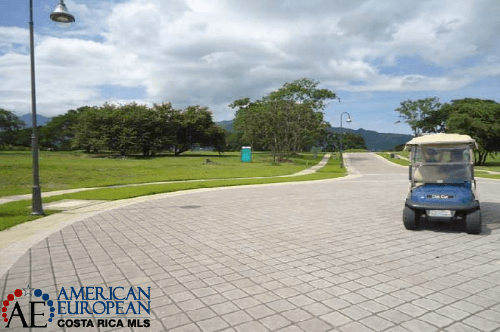 Views
Views are important to some people but not at all to others. It is a fact is that a view property always has a higher price than one without views.
Can a neighbor possibly take away that view by building right in front of you? What are the regulations there? Two stories, three stories? Is there any zoning plan that protects or regulates anything?
Community
Is the property located in a gated community? Is there 24/7 security? Are there additional amenities such as a pool, tennis courts, golf course, or others?
A great deal?
And last but not least: what are you prepared to pay, and what is the seller prepared to sell for?
Distressed property
A distressed property is not always a good deal. A property advertised as a fire sale or a bargain is not always a great deal. Find out why the seller advertises the property as distressed. Often, distressed properties have hidden facts you won't discover until it's too late. Remember that to find an excellent real estate deal, you will have to spend a lot of time and effort doing your homework!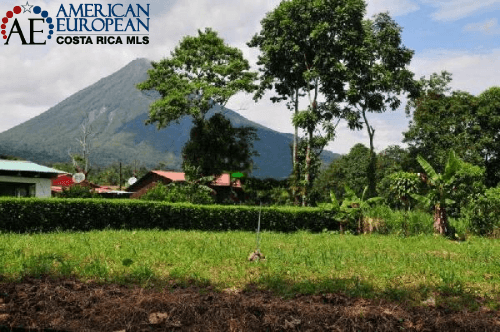 Use a good realtor no matter what
Many of these points show you that hiring a (good) real estate agent to purchase a property is not such a bad idea. But I gave you enough tools to figure it out yourself now.
You might not know many odds and ends in a great real estate deal. Just be sure you don't end up with all kinds of problems. Whether you can buy a property for a bargain or not, make sure you do a home inspection.
For your great real estate deal, contact us.
Used in featured image: Image by katemangostar on Freepik