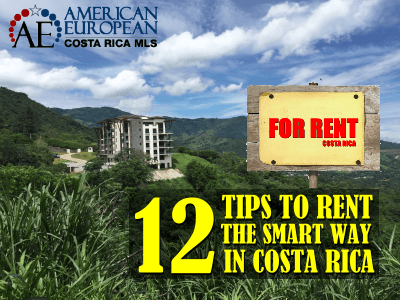 "I am looking for a villa to rent in Costa Rica, please send me some info on this beautiful place, thanks". Daily, we receive emails from clients that start like that.
To start with, most of those who write us have never been to Costa Rica. They don't know that Costa Rica is not a city, a town, or an island but a country. That is the reason I decided to give you 12 important tips on how to rent in Costa Rica and where to get started.
To my opinion, it's also surprising how few plan to take a huge step in their life. Doesn't moving to another country deserve time and effort to write more than one sentence about what all your needs and wishes are?
A client's request
Few agents will spend more than 20 seconds on a reply when receiving such an email request. What will result in a much more helpful response from an agent would look more or less like this:
"We are looking for a Costa Rica condo for rent, my husband and I, starting October 15th, 2015 and will be visiting your beautiful country on October 5th. Need a furnished condo or house in Escazu, have no pets and no children, and will need it for at least a year. Also, we want a balcony or a terrace to sit outside or have a barbecue when we want but do not need a pool.
We travel a lot, so we need a secure place that we don't have to worry about when we are away. Shopping and eating out is important to us. So we like to have that nearby but we don't need to be in the middle of it. We also like to play golf, but don't mind a 10 – 20-minute drive to the golf course. We will have our own car. Our budget is $1,500/month. But we are willing to go up a bit if the property is really outstanding."
Have you been to Costa Rica?
The fact that a client writes "I am looking to rent in Costa Rica", already shows us that they have never been to Costa Rica. This particular client has no idea at all about the location of a new home away from home. If you haven't either, start doing your due diligence and the best place to do so is with our blogs.
Location
Be exact when you're inquiring about a location. Asking for a Costa Rica condo for rent is like asking to rent in Florida. Not in Fort Lauderdale, not in Tampa…….. in Florida. It will take you a lifetime to figure out where you would want to rent in Florida if you plan to look at every town and city in the State of Florida.
If you don't know where you want to live in Costa Rica and you don't know the country, research the different areas first. Then check out the 12 tips to rent in Costa Rica
12 Tips to rent in Costa Rica
1. Do you want to rent short-term or long-term? That is a VERY important question and this Tico Times article explains it all to you.
2. Decide if you want to live in the city, a rural area or a beach.
3. Tell your agent what type of property you want to rent in Costa Rica. This can be a single-family home, a luxury home, a villa, a condo, or an apartment.
4. Find out exactly which amenities are important to you. There are so many amenities that can make a difference for you. A hospital, for example, restaurants, golf, horseback riding, a pool, a gym, or any other important hobby. That will help pinpoint down a location and get rid of other options that won't work for your needs.
5. Which amenities the villa or condo for rent needs to have? Are you're looking for views, an office, special satellite TV needs, marble floors, a gourmet kitchen?
6. If you want to live near a beach, find out which climate and temperatures you would like and which part of the coast would suit you best.
7. Find out which city, town or village would suit your needs best? Let your agent know which amenities are most important to you so you can get a little orientation.
8. Do you want to live in a rural area?  First, find out how rural you want to be and which amenities are important to you.
9. Contact us to tell us more about your lifestyle. Then we will give you the location options. That way, you can look at those locations first before you start looking physically at Costa Rica condos for rent.
10. Rent a car for several days and drive through the locations that your agent has already pointed out to you. Stay in the areas you like best for a couple of days. So you can get a better feel if the area matches your needs or not.
11. Real estate agents rarely list Costa Rica condos for rent under $600/month. That is because most landlords don't pay commission under that budget. So if that is your budget, you'd better look on VRBO sites and Craigslist.
12. Do NOT ask a real estate agent to show you any rentals if you are not ready to rent yet. Too many future tenants just assume that a real estate agent has the obligation to drive you around and show you rentals because you need to see what you can get for your budget when you want to move to Costa Rica in two years. Our website shows photos, price, amount of bedrooms, bathrooms, views, size of the properties you can rent in Costa Rica. Once you have that information, you will be able to compare and see what you can afford (or not).
My recommendation
Once you found the location and specifications, we'll find you the right house for rent in Costa Rica.
Due to a number of interesting topics about renting in Costa Rica, we have created a special category for that particular topic. Ask us to write an article about any doubts or questions that you might have, involving this topic.
You can search for homes, luxury homes, and condos for rent in Costa Rica on our Costa Rica MLS from your phone, tablet or computer. If you have any specific requirements to rent in Costa Rica, contact us now.
---
Feel free to leave your comments on this blog. If you like this article, please feel free to share it on your social media.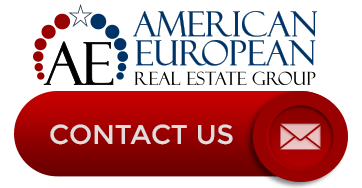 If you like this blog, subscribe to our newsletter by clicking the banner below.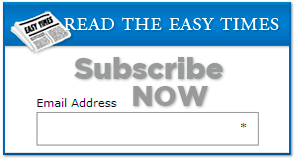 While we're at it, I DO want to remind our readers that we appreciate any referrals you can send us. Finally, please remember the American-European real estate Group's agents when you refer a real estate agent. Because we DO appreciate your business.