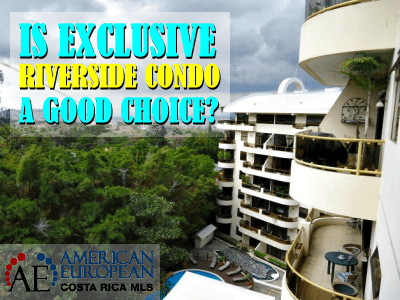 A favorite with condo buyers for its upscale quality and convenient location, Riverside condominium in Escazu offers the American quality you are looking for.
Perfect for those who are looking for a city location, residents can walk everywhere. Therefore, Riverside condominium is a great option to buy or rent a condo, check availability on our inventory. The condominium is only 4 blocks from central park in Escazu, which is surrounded by endless locally owned stores to shop.
Living in Riverside condominium in Escazu also gives you the option to pick any of the incredible restaurants where you can lunch or dine on whatever your heart desires. Within walking distance, you will find from Argentinian steak to traditional Costa Rican dishes.
For grocery shopping, first of all there is a Fresh Market convenient store only 50 yards away. Only a 3 block walk, there is a large Automercado, the top of the line grocery store. Mas x Menos as well as a Walmart are less than a mile away. For any other shopping, there are stores everywhere in Escazu, and not to forget the famous Escazu Multiplaza mall
The river
Riverside condominium in Escazu is bordered by a small river, the río Chiquero. Therefore, Riverside gardens give you a serene ambiance that feels removed from the hustle and bustle of the busy town of Escazu. Also, a small trail takes you around the buildings and the pool, an exceptional walk.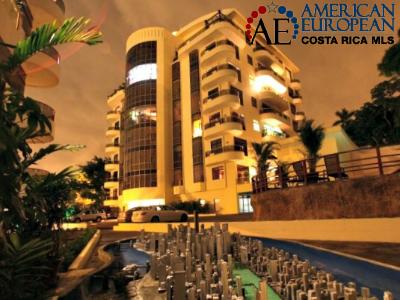 Leisure
For leisure, Riverside offers outstanding entertainment options for hosting friends and family. There is a pool, a Jacuzzi and a sunbathing deck. Next to the pool is a gazebo with wet bar where you can have your friends and family over for a barbecue. Building B has a racquetball court and a great fitness center with showers, changing rooms and even a sauna.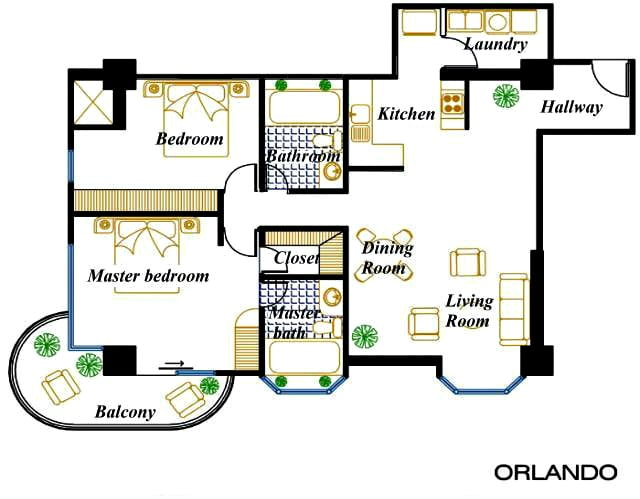 The theater
You would like to go to concerts of the theater? San Jose is only 15 – 20 minutes away. There you have all the cultural opportunities and live entertainment.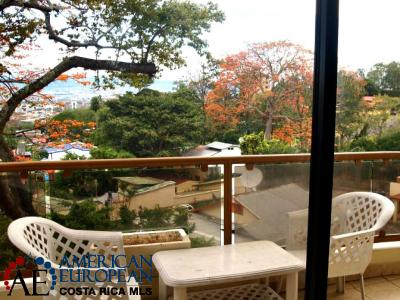 Medical assistance
Two of the three hospitals in Costa Rica with Joint Commission International (JCI) accreditation are nearby. For the best medical assistance, the CIMA hospital is only 2 miles away while the new Clinica Biblica private hospital is under construction in Santa Ana. Also, there is an Ebais clinic (CCSS) only 2 blocks from Riverside (phone 2289-9497).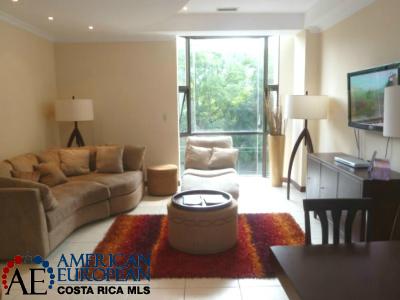 The condos
All condos are designed so that the living room has a view. Riverside has 1 bedroom + office, 2 bedroom and 3 bedroom units. Building A has 2 junior penthouses and building B has 2 large penthouses.
All condos have luxury finishes. Some bedrooms have teak wood floors, while others have tile throughout the condo. All kitchen cabinetry has high quality wood as well as granite counter tops. Bathrooms have marble counter tops. The 12 feet coffered ceilings give you a sense of extra space.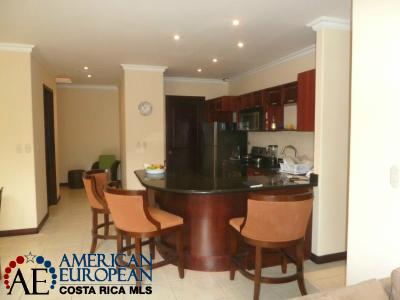 Balconies
Most condos have a balcony, some even have two. The penthouses and junior penthouses each have a large balcony.
Security
As security is very important, Riverside has a 24/7 security guard on all 3 sides of the complex. Therefore, you will feel perfectly safe at all times while living in Riverside.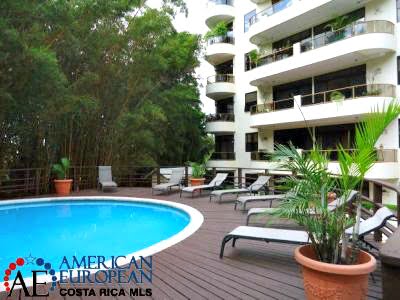 Parking
Riverside condominium in Escazu offers fully titled underground parking and storage area. In addition, there is ample guest parking inside the complex.
Elevators
Building A has one elevator and building B has two elevators. All elevators are functional when the power goes out as each building has its own emergency power plant.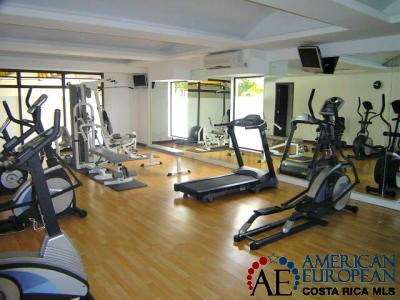 Other amenities
• Spectacular panoramic views from the terraces
• Emergency power plant
• Seismic construction with United States seismic codes (American Concrete Institute (ACI) and Uniform Building Code (UBC)) as well as all Costa Rican construction codes.
• Water treatment plant
• Minimum availability of three telephone lines per apartment
• Internal communications system in the complex, including other apartments
• Structured wiring with the latest technology for multimedia, computer networks, security installations for today and for the future.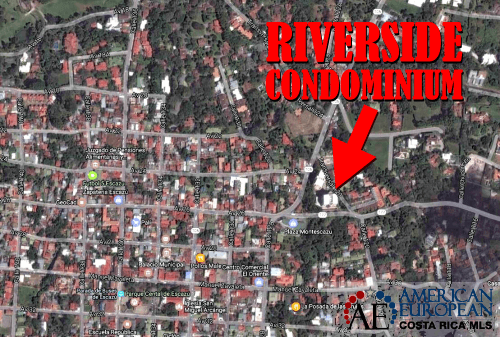 For sale and for rent
As always, we do our best find anything you are looking for easily on our site. You can look at Riverside condos for sale or for rent, furnished and unfurnished on our inventory.
Life in this incredible community is exceptional. If you would like to know more about Riverside condominium in Escazu, please contact one of our real estate professionals with any questions you might have. Also, feel free to leave your comments on this blog. Please feel free to share it on your social media if you like this article.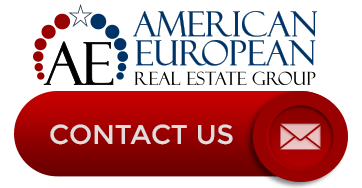 ---
If you like this blog, connect with me on Google+ or subscribe to our newsletter by clicking the banner below.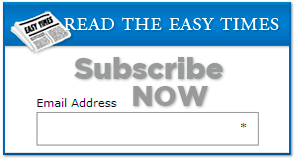 I DO want to remind our readers that we appreciate any referrals you can send us. Please also remember the American European real estate Group's agents when you refer a real estate agent. Because we DO appreciate your business.