Estimated Reading Time: 5 Minutes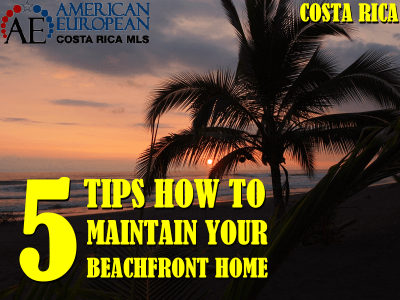 Owning a beachfront vacation home can be sublime; the fresh air and lapping waves are a luxurious treat, to be sure. Despite all of the perks of ocean living, however, there is a challenge: salty, coastal air can be harsh on your belongings.
If you lament over how to repair the rusty patio furniture or eliminate the build-up of mildew, having a beachfront vacation home may lose its luster.
Though it takes an ample dose of preventative care and consistent upkeep, you can retain the appeal of your home-away-from-home without repurchasing everything every few years.
Below are some tips to help maintain your beachfront vacation home so that it stays pristine for years to come. You can also use this guide to transform your vacation home into your waterfront dream house.
Invest in Quality Security
Whether you leave your beachfront vacation home vacant for months at a time or rent it out to others, it's important to invest in a high-quality security system. Protect the perimeter with a camera and alarm to preempt anything happening to the home. Doing so also ensures that you can see the culprit if something unsavory does happen. Having a clear image and footage will go a long way toward bolstering your case with law enforcement. It will also help you stay safe while you are residing on the premises.
Maintain the Windows and Doors
Since salt accumulation is corrosive to metal pieces, it's best to install fiberglass framed doors and windows while avoiding metal as much as possible. If fiberglass isn't feasible, vinyl and aluminum can be used, but they aren't as anti-corrosive as fiberglass. If the rollers underneath the sliding doors need replacing, consider stainless steel. Though it isn't immune to rusting, it is one of the most effective options.
Install a Keyless Entry System
In the event of an emergency, having a keyless entry system is critical. A basic touchpad model is relatively inexpensive and can be a lifesaver if something happens while you're hundreds of miles away. That way, you can provide a repairman or neighbor with the code over the phone. Alternately, consider a wireless option. Though it is a more expensive option, it does allow you to change the entry code using a cell phone or computer.
Prevent Mold
It can be daunting to consider how much mold quickly accumulates in a beachfront vacation home. And it doesn't discriminate. Carpets, walls, ceilings, wood — you name it, mold can likely grow there. To prevent the gunk, carefully inspect all areas where water spray may creep inside, then block the leak. Clean and dry all surface areas; promote air circulation year-round, and vacuum (or have someone do it for you) as frequently as possible.
In your kitchen, it can be helpful to apply a protective wax to the front of metal appliances to repel water and rust. Examine the bathroom and kitchen caulking and squeegee shower doors after using.
Protect Outdoor Belongings
Everything stored outside your beachfront vacation home tends to take a turn for the worse in the omnipresent moisture and salty ocean air. This includes bicycles, patio furniture, and gardening equipment. Some items, such as bikes and vehicles, can benefit from salt neutralizing treatment. Regular cleaning can also prevent mineral build-up, though it's important to avoid harsh chemicals. Make sure that any wet items are dried completely before placing them in storage. Close-fitting covers can also help protect some equipment.
Any erosion or chipping on powder-coated metal furniture should be treated immediately in order to prevent rust. To do so, apply rubbing alcohol to the area, sand it down, and coat it with touch-up paint from the manufacturer.
When you're tucked away at your beachfront paradise, the last thing you may be inclined to do is clean. After all, you're there to rewind, relax, and rejuvenate. That's why it may be worth employing regular housecleaning services, landscaping, or a property manager to maintain the home while you're away.
The Author
The author, Greg Geilman, loves being a Realtor in the greater Los Angeles area. Greg has sold homes in cities including Redondo Beach, Torrance, Santa Monica, El Segundo, Malibu, and Long Beach. He is an excellent problem solver with over 13 years of experience in the fields of technology and customer service. Greg loves to write blogs for his own website and others.
---
Feel free to leave your comments on this blog. If you like this article, please feel free to share it on your social media.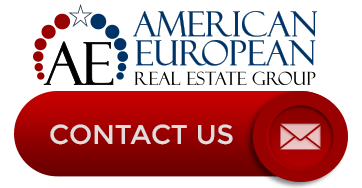 If you like this blog, subscribe to our newsletter by clicking the banner below.