Estimated Reading Time: 4 Minutes
Sellers, and sometimes buyers, often ask how long it takes to sell a home in Costa Rica. There are two short answers to this real estate FAQ:
If you're a buyer, we don't have any data on that here, so we don't know how long it takes. We don't have the usual historical records like you have in the US and some other countries.
If you're a seller, that depends on you, the owner! Supply and demand conditions determine the price to ask for a property, not the seller's wishes.
A motivated seller will want the property to sell really fast and will listen to professional advice. For lack of motivation, properties in Costa Rica take more than 6 months to sell. I have seen homes on the market for 7 years. When I list a property for sale, I first ask homeowners how fast they want to sell. An overpriced property takes forever to sell.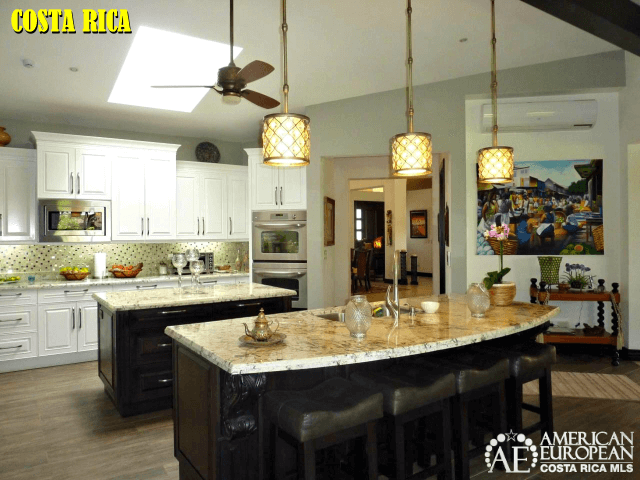 Why don't we know?
Here are 5 reasons why we don't know how long it takes to sell a house and why it takes longer than it should:
1. The Wild Wild West
In some ways, we're still the wild wild west here. We're not as well organized as first-world countries are, even though we pretend to be one. Let me explain.
In some countries, the city registers show who owns each property in any neighborhood and the history since the title was created.
Property titles here are kept in the National Register. But if you don't know the owner's name, you won't be able to find it. And, even if you know the name, you will find only the price of what the owner bought it for. Until a few years ago, most buyers transferred the corporation's ownership by share transfer (so the sale wouldn't show on the title), or they'd transfer the title at a much lower price. This was done to save on transfer tax. Money laundering laws and capital gain tax have put a stop to this.
2. We don't have an MLS
In other countries, a seller will list their property with only one agent. This agent will list the property on the MLS. Now, all agents in the county will advertise this property through the IDX on their website. This way, the property will be advertised by hundreds of agents.
In Costa Rica, we don't have such an MLS. Therefore, sellers have to list their house with each individual agent or agency. Many agents don't even have a website and only a Facebook.
3. Why Overpricing?
Depending on the location, overpricing can happen too often, influencing how long it takes to sell a home. The reasons for sellers marketing their house at a high sales price do not have anything to do with the market value of a home, only their wishes. A few reasons for overpricing are:
I need to buy another house that will cost me an X amount.
This is my nest egg; I need to retire with this money.
I have 4 children, and they all need a new condo from the proceeds.
4. We're In No rush
It is quite customary that sellers take very long to sell a property in Costa Rica because they are not in a rush. They prefer a high price and take their time to sell. Or their property shows badly; they're not presented well by the seller. They usually end up lowering their price little by little. So, by the time the property sells, years have gone by. Time and money are wasted.
5. Property tax
Property tax is cheap in Costa Rica, with only 0.25% of the registered value in the municipality. Therefore, property owners often do not care how long to sell.
How to?
So, how can you, as a seller, ensure it doesn't take forever to sell your property?
Call as many agents as you can for a listing appointment. Ask the agents to suggest a listing price. Don't tell them at what asking price you would prefer to list your property.
Listen to those agents. If they're professional agents, they will know what the home should sell for. Also, ask them how long to sell the property.
Other reasons
There are other reasons it takes forever to sell a property in Costa Rica:
1. Bad curb appeal
2. The need for TLC
3. Title problems
4. Horrible listing photos
5. Bad smells
Lease-Option
Although rent-to-buy or a lease-buy option is not very customary, this might be a possibility to sell your house quicker if you need to move to another country soon.
---
This is a collection of Costa Rica real estate FAQ – frequently asked questions I have put together to help you buy or sell a home. Do you have any other questions not listed in our FAQ blog? Then contact us now.