Estimated Reading Time: 3 Minutes
Who'd guess Costa Rica offers you a lot if you want active retirement? Rudy Johnston is a very active person, and one of his reasons for moving here was that he could stay active until he got really old.
You guessed it right: Rudy is still in great shape. He made a list of everything to do in Costa Rica for those who don't want to sit in front of a TV or hang out in a bar all day from the moment they retire.
Costa Rica Living offers an amazing amount of things to do and depends much on yourself and your lifestyle if Costa Rica is for you.
See Rudy Johnston's list of options if you are actively looking for active retirement.
You may not hear too much about the active side of Costa Rica. Nonetheless, Costa Rica has so much to offer for active people; there are plenty of options.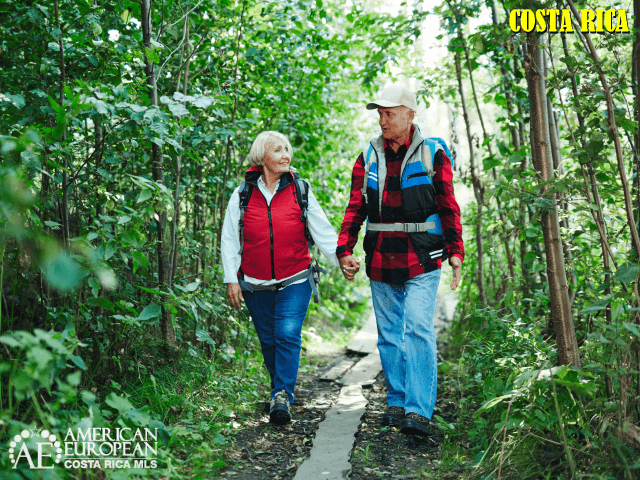 13 Options for Active Retirement
Whitewater rafting is exciting, and level three and four rivers are available.
Walking and mountain hiking are made easy with the amount of beachfront and close proximity to surrounding mountains. Try the best walking trails or the best waterfall hikes.
Recreational and serious bicycle riders can have lots of fun in the flat areas around the beaches. For even more challenging – mountain biking is possible everywhere, check out some trails.
Joggers are seen in the towns and countryside.
There are many gyms everywhere, many towns have a center with a gym and sometimes even a pool.
Spinning clubs can be found throughout many neighborhoods.
Soccer fields are anywhere and everywhere but also provide a great place to walk, jog, and even throw a little frisbee, if they're open to the public.
There are tennis clubs, and many have amenities such as a pool, gym, game room, and even a restaurant.
Horseback riding is never too far away.
Zip lines and canopy offer an adventure up in the air and tree to tree.
Surfing is popular throughout many beach areas.
Costa Rica is considered one of the top locations in the world for sports fishing.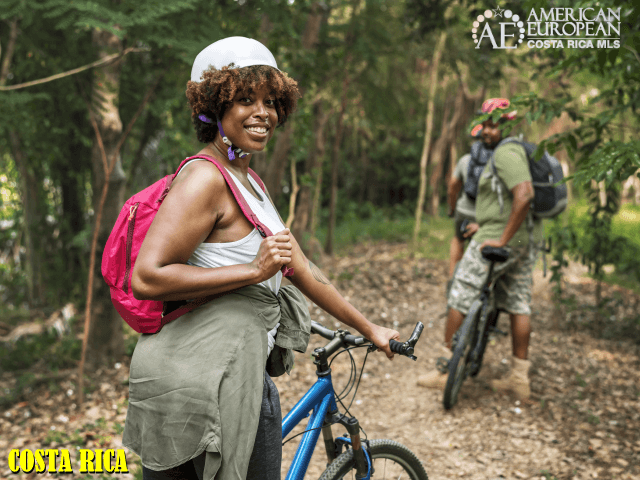 Don't be a couch potato
As you can see, you do not have to be a couch potato in Costa Rica. What better lifestyle could there be than a simple, uncomplicated, and active? Enjoy Costa Rica. Contact us for assistance in your active retirement now.
Used in main Image by wirestock on Freepik