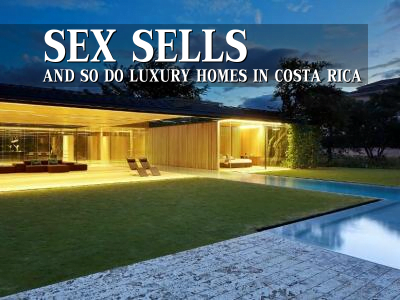 Sex sells, we all know that. But did you know that luxury homes in Costa Rica sell well?
Over 20 years ago, one of our first luxury home buyers was a porn king, kind of. This client, who we will call Larry to make it easy, was making lots of money selling porn online. The beauty of it was that Larry also had good taste and he was looking to buy a luxury home in Costa Rica.
Larry had never been here before and had no idea where to get started but he was smart enough to sign up with our affiliate partner Patrick Mulheren as a buyer's agent.
Patrick was the only real estate agent on the east side of San Jose and soon he had shown the few luxury homes that he could find anywhere in the Central Valley. There weren't that many of them back then.
An extraordinary estate
Long story short, we found Larry an extraordinarily beautiful estate in the Northern part of the Central valley in a top location, with luxury features like his own pool, gazebo, guesthouse and fountain. We even found him his own sushi chef and some other luxury amenities. We even joked about his huge walk-in closet, something so large that none of us had ever seen before.
Now, many luxury homes in Costa Rica have a closet like that, or even two. Let's forward the clock 20+ years now.
Sex and luxury homes
There are now so many luxury homes in Costa Rica, there are real estate agents who specialize in luxury homes, like our affiliate Rosa Ureña. A luxury home specialist knows how to find the right location and how to treat a luxury home buyer correctly and read instantly what a buyer is looking for.
Not every agent is knowledgeable enough and detailed enough to be a luxury home agent, just like the fact that not everyone is able to sell sex.
The real wealthy families with old money usually buy a home in the Hamptons, the Bahamas, Monaco and other people of wealth look for each other's company. In Costa Rica, we get the nouveaux riche, those who are very successful in business, have lots of money to spend and are looking for adventure.
And THAT is exactly what Costa Rica has to offer, so you have arrived at the right spot.
If you are a luxury home buyer and in the market for a mansion, an estate, a luxury home or a luxury condo, you first have to decide where you want to live. That depends usually on the amenities you are looking for and the weather specifics you like best.
1.    The Central Valley
2.    The beach areas of Costa Rica
We can help you in most areas of Costa Rica, from coast to coast. If you have already decided for a particular area, let us know where we can assist.
Do luxury homes sell quickly?
Luxury homes in Costa Rica do not sell very quickly. But after some price adjustments when sellers come down to earth, a good quality and well located luxury home that offers the right finishes and features, most luxury homes sell reasonably fast.
Make a list
To make your search for the perfect luxury homes in Costa Rica at the right price, help yourself and us by making a list of what you think you will need and want, such as:
1.    The type of location (which city do you prefer)
2.    What services and amenities does the area must have (hospital, schools, golf, polo, tennis, country club, beach club, fishing, wining & dining)
3.    What type of view do you want (ocean, beachfront, valley view, mountain view, city view)
4.    What type of property do you want (home, mansion, estate, condo, gated community, single family)
5.    The size of the property and why (privacy issues, have stables, jungle & waterfalls, security, build your own sports facilities)
6.    The size of the house and why (how many rooms)
7.    Which special luxury features does the property need (helipad, Olympic pool, tennis court, outdoor kitchen, movie theater, backyard putting green, your own gym)
Pick the right agent
If you are ready to start looking for your new luxury home in Costa Rica, make your list of luxury features, find your preferred luxury real estate agent in Costa Rica on our affiliate agent list in the right location or start looking on our inventory of luxury homes we have for sale from coast to coast to give you an idea of what is available on the market.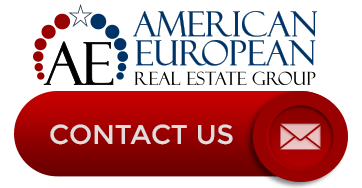 Contact us now!
---
Feel free to leave your comments on this blog.
If you like this blog, connect with me on Google+ or subscribe to our newsletter by clicking the banner below.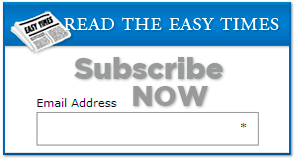 I DO want to remind our readers that we appreciate any referrals you can send us. Please remember the American European real estate Group's agents when you can refer a client, we appreciate your business.