Estimated Reading Time: 6 Minutes
Have you achieved the desired level in life to start thinking about buying or building a pied-à-terre in Costa Rica? I can give you many good reasons first to visit our beautiful country. More and more future ex-pats are attracted to moving to Costa Rica for business or retirement purposes.
But before you move, have you considered buying a pied-à-terre or building a second home in another country? Or should you stay within your own borders? If not, visit Axis Idaho Realty and see what Southeast Idaho offers. This may prevent you from paying the additional expenses and headaches of moving abroad.
If you think Idaho is a bit too cold and you're considering moving to a warmer destination, we'd like you to keep our beautiful country in mind.
This article will teach you everything you need to know to help you decide whether to buy or build a second home in paradise. We will give you all the facts and details so you can make a more informed decision.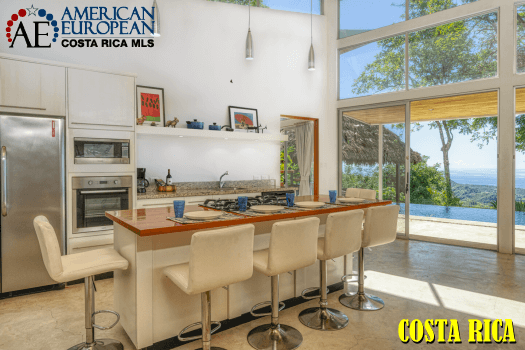 Buying a pied-à-terre in Costa Rica
Before buying a second home here, you'd want to cover some issues and overcome all doubts. Buying a property in another country is easy if you do it right. In this section, you will learn how buying a property here may affect your living, especially regarding accessibility and expenses.
Can foreigners buy property here?
Yes, all foreigners from all parts of the world can buy property in our country. Foreigners have the same property ownership rights as citizens and residents. Buying a property gives you the option to apply for residency. Nonetheless, all you need is your tourist visa and the budget to fund the purchase of a pied-à-terre here.
Is there a Multiple Listing Service (MLS)?
We have several Multiple Listing Service systems. Unlike other nations, such as the United States and Canada, real estate is not highly regulated.
It is difficult for a house hunter to compare the value of different homes, depending on their needs and budget. Therefore, you have to do your homework to avoid being one of the victims of scams and fraud.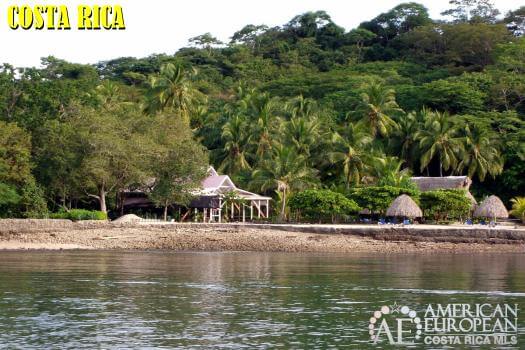 How much is the property tax?
Property tax is only 0.25 percent of the property's value, much lower than in the United States. So, for a home with a value of USD$100,000, the annual property tax is only USD$250.
However, if you're planning to purchase a home valued at $234,000 or more, you will need to pay luxury taxes for your property. The luxury home tax is between 0.25 and 0.55 percent, depending on the home's value. At the same time, North Americans should learn all they can about tax deductions in the US on property owned abroad.
Is all property titled?
Unfortunately, no. Property within 50 meters of the high tide line is almost never titled. These government-protected properties are considered part of public land and should not be purchased privately.
Buying a condo or a house in the Maritime Zone is possible, but you must do your homework first to understand how this works. Therefore, make sure you hire an expert realtor and a real estate lawyer before you sign any documents.
How to find an agent?
Because the real estate industry is not fairly regulated in Costa Rica, it isn't easy to find an expert real estate broker. It is important to hire an agent in the same city or town where you're buying, so the agent knows the restrictions in that area. Also, it is important to use an agent who checks the property's title before it's offered. For that reason, the American-European MLS was created. Our network covers the country from coast to coast.
What is the process of buying a home?
Searching: Start by conducting a property search with assistance from a professional real estate agency.
Buying: When you find the property you're looking for, ask your agent to negotiate the price and all the details and write an offer on your behalf. When you and the seller agree, ask your lawyer to create a formal purchasing contract. Prepare for the earnest money deposit.
Closing: Property closing may take 30 to 60 days, depending on what you and the seller pretend. Full payment should be settled on the due date. Use your bank account in Costa Rica or an escrow company.
Registration: The last step of the process is registration. The closing lawyer/notary public shall register the deed under your name or a corporation. Buyers should use a lawyer of their choice, never the sellers'.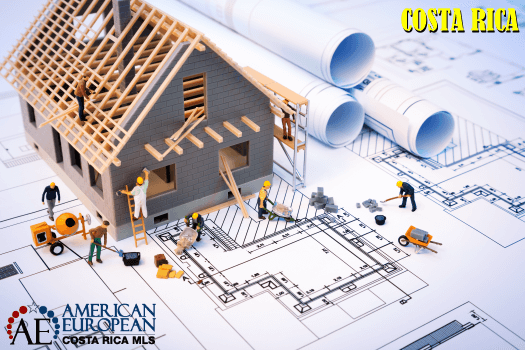 Building A Second Home Abroad
In this section, you'll learn about the basics of building a pied-à-terre in Costa Rica. Building a home is not for everyone. Here is the necessary information to buy or build a second home in this country.
Do agents prevent you from custom building?
Some real estate agents will prevent you from custom building your pied-à-Terre. This doesn't only happen here, it happens everywhere. The reason is that an agent earns a real estate commission on the total sale of the property. Building lots are always much cheaper than a property with a house on it.
Often, clients expect the agent to assist in controlling the construction of the house, but since the commission is so low, the agent will move on to the next client as soon as they have another.
Is building a house easy?
Building a home has never been easy, not here and not anywhere. Constructing is more challenging in Costa Rica because of the language barrier between you and the contractor. The red tape for building a house is like in other countries, but it's all in Spanish. The key to reducing these difficulties is finding good architects and builders.
If you hire a team of experts in each field, every step of building a home will be much easier.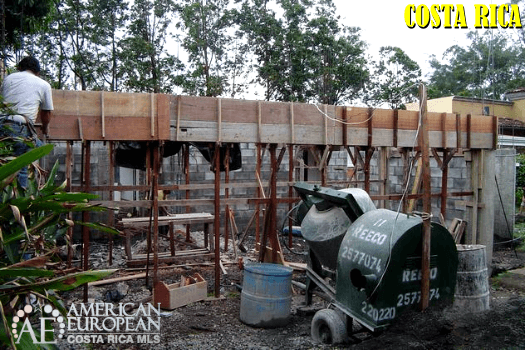 Is building more cost-efficient?
When building a custom home, you can include all the features you want and remove all that you don't need. When you buy a house that is already built, you have probably paid for some things you don't need. Some even spend more money on remodeling their home for their needs, which requires even more money.
Can you build energy-efficient?
Our country offers all the necessary ingredients to construct an energy-efficient home to help you save on energy bills, maintenance, and throughout the building process.
Turning a house that's already built is much more costly and needs a lot of effort to get decent results.
What to do?
All these questions and answers should allow you to make good decisions. Do all the necessary diligence and hire experts where needed. Then weigh the different options, and don't be afraid of moving to Costa Rica and buying or building a pied-à-terre here.
Used in featured image: Business photo created by wayhomestudio – www.freepik.com