Estimated Reading Time: 6 Minutes
Why do so many international students decide to move to Costa Rica these days? To begin with, the country is attractive thanks to its warm climate, easy-going culture, and a rather simple legalization procedure. Also, the environment for business is amazing; therefore, student entrepreneurs love it here.
The country's great living conditions are another plus for international students, as these 8 educational tips show.
Let's analyze what is important to pay attention to when moving to a Latin American country that stands out for its simple paperwork procedure and vibrant nature. But first, let's eliminate some of the most popular misconceptions about this beautiful country.
Misconceptions
Before visiting the country, many foreigners have misconceptions, which can lead to a wrong impression.
1. We're an island.
No, it's not. Many confuse it with Puerto Rico, which is an island.
2. Costa Rica is in the United States.
No, the country is independent, has a diversified economy, and has a stable, independent currency.
3. The country has a weak banking system.
No, in addition to the Central Bank, there are two large state-owned banks in the country and several private and foreign banks. Foreigners have no problems with transfers both to and from the country.
4. This is a backward country.
No, this country has one of the best education systems in the region and even the world. A great number of international corporations operating here.
5. We have a high crime rate.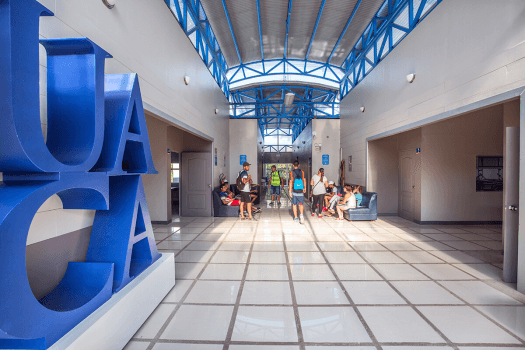 Crime is noticeably lower here than in neighboring Nicaragua and Panama. There is no army here, and the police keep order.
This is a Spanish-spoken country, so you might need some online assistance. It is pretty easy to outsource some school tasks. From start to finish, you might want to get help from a professional paper writer at EssayPro.
First, you will gain an opportunity to focus on what is important at this very moment. Second, you will save yourself from worrying about missed deadlines. And third, you will improve your academic performance since the authors do their best to ensure that the work is done at the highest level. Let's now move on to some tips and practical advice that any international student can use.
6 Practical tips for international students
1. Check Out the Living Costs
The financial costs for a comfortable stay here are relatively low. Compared to any other country with beaches and a stable economy, ours stands out positively.
According to mid-market rates, 1.00 Costa Rican Colon is 0.0016 US dollars. For a single person, US$2,000 a month will be more than enough to live comfortably.
The student's financial well-being is perhaps the most important on this list.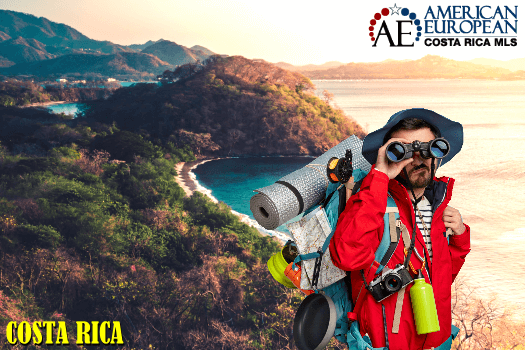 2. Investment opportunities for entrepreneurs
These days, students use various opportunities to earn money; some realize they don't want to work for someone. Thus, young people choose to start their businesses or invest in apartment building income property. And living in Costa Rica, students will surely use all chances to implement their ideas and business plans. Plus, the tax system is transparent here.
Only those incomes that are received within the country are taxed. Everything that comes from abroad remains completely untouched by the tax authorities. This system is great for those whose income remains in their home country.
3. Wonderful Landscapes
This amazing country will surprise you with its climate, flora, and fauna. Even those who visited other parts of the world say that the variety of plants and animals is truly amazing. A smart student can't be indifferent to local beaches and national parks.
4. How To Get A Visa
There are various residence permits (for retirees, investors, remote workers, etc.). But you are interested in getting a student visa, of course. If you are to move to Costa Rica as a student, volunteer, or researcher, it's crucial to provide a certificate of enrolment to a university or course in the country.
There are five public universities here and about 12 private colleges. As a rule, the university applies for your student permit. But you must gather all the necessary documents for your application yourself.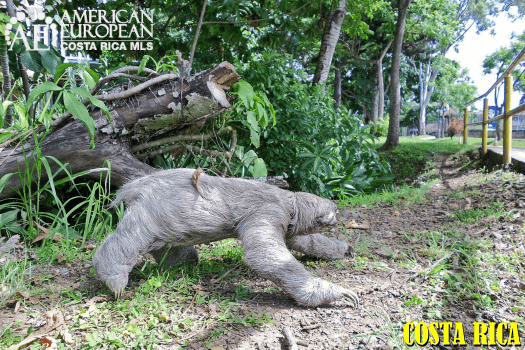 5. Use social media to reach other students
Before you move, gathering as much information as possible about the experience other students have had is crucial. Find communities on social networks, chat with different people, and ask them questions. They will certainly be happy to share with you what you may face as an international student when moving, including pitfalls.
6. Start Learning the Language
We all want to fit in the new environment, and that's absolutely natural. However, many fear that a different language will be an obstacle on the road to finding new friends. Even some simple conversation with the locals in their native language will help you feel more welcomed.
Of course, many are English-speaking people, but Spanish is used daily.
Analyze the pros
Studying abroad opens the minds of international students. Contacting other cultures and languages will be a huge plus for your career.
The nice climate and warm temperatures (the annual average is 22 degrees Celsius while it's much higher in the coastal areas) make the country truly attractive. The rains last from May to November, with very little rainfall at the beginning of the rainy season.
The entire coast is famous for being the best place in Latin America for a beach holiday. Here, you can get a suntan, surf, walk the empty beaches or observe nature, including the giant turtles coming ashore.
We have no army; it's peaceful and offers a great quality of life. The country ranks first in the region and pretty high in global rankings.
The IT industry is developing quite rapidly here. The country is interested in attracting qualified specialists from abroad since the level of local programmers isn't high. So, if you are studying IT, why not use this chance?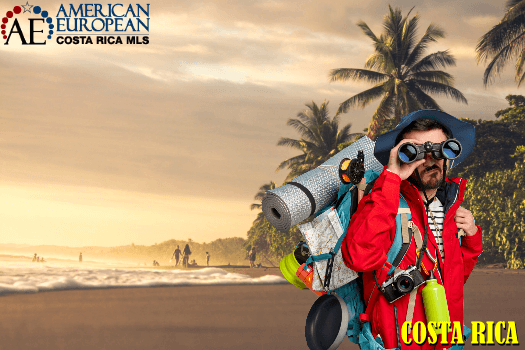 And the cons
To be able to study at a university as an international student, you'll learn as much of the Spanish language as you can before moving here.
Despite a stable economy and low inflation, wages here are not high.
The higher cost of real estate. The demand is growing, especially in the beach areas. Some parts of the Central Valley are still really affordable.
The fauna can also surprise you. You'll find insects and reptiles in the tropics, including poisonous ones.
Government is slow, so lines might be long whenever you need something from a governmental institution.
If you are interested in becoming one of many international students in Costa Rica, do your homework, visit first and then get ready for the big step.
Used in Images: Photo by Fabian Marin Zuñiga on Unsplash, Photo by Max Bender on Unsplash, People photo created by lookstudio – www.freepik.com, and Travel photo created by wayhomestudio – www.freepik.com