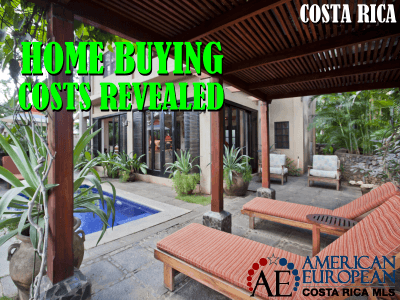 Buying a home in Costa Rica is easy, but what are the costs involved? You already knew, but I'm going to tell you again: in Costa Rica, things are done differently than you are used to. Buying a home in Costa Rica is the easy part. Figuring out the total costs involved in buying a home in Costa Rica is not so easy and there are many details involved.
Where you come from, between your realtor and your title company they probably do almost everything that needs to be done to take you to closing. For that reason, your realtor can calculate your closing cost.
In Costa Rica real estate, licensing is not obligatory. Often, real estate agents don't know how to calculate the cost of buying a home in Costa Rica. Or they don't want to get involved and leave this to the closing attorney.
The reason for that is that the costs of buying a home in Costa Rica depend on a lot of details of which the real estate agent usually doesn't have much control over.
That's why I'm giving you this free information. Our affiliate agents will not only help you by giving you a good idea of the costs when buying a home in Costa Rica. They can also walk you through the purchase process carefree at any time.
So here we go:
Option to purchase – sale agreement
The option to purchase – sale agreement is your first step to take when you have found the home that you are buying.
A good real estate agent writes up a formal offer that, once accepted by both buyer and seller, can be used by the closing attorney to write up an option to purchase – sale agreement.
The cost of this option to purchase – sale agreement varies depending on the attorney – notary public who does this diligence for you. Most will charge $400 – $600 if they handle the closing process. If they don't (in case of bank financing), they charge $800 – $1,000.
Some attorneys charge 1% of the sales price so be careful to always ask before okaying the job.
Home inspection
There are few competent home inspectors in Costa Rica, which is not a regulated trade here. The cost of a home inspection depends on the size of the home, the type of report you are looking for and the location.
One particular Costa Rica home inspector, the best I know, charges $275 – $400 for an inspection for a concise inspection. Also, he charges $400 – $525 for a standard inspection with photos. Fees are for the San Jose Metropolitan Area. This runs from Ciudad Colon to Curridabat and Escazu to La Garita, Alajuela. Inspections outside the San Jose metropolitan area, add $50/hour travel time and lodging if overnight.
Check with your home inspector for up to date home inspection fees.
Lot Survey
Depending on the property, we recommend you use a surveyor to check the boundaries of the property you are buying. Residential property will run anywhere between $300 and $1,000 for a lot line check. Getting a survey registered in your own name will be an additional cost, depending on the surveyor, there are no regulated fees for this.
Escrow Fees
Insist your earnest money goes into escrow with a SUGEF approved escrow company. Very few real estate attorneys have one. All escrow companies have one. A smart real estate attorney charges a set fee for using escrow, anywhere between $400 and $1,000. Some attorneys, as well as escrow companies, charge 1% of the funds to be deposited in escrow. Check with your realtor or attorney before you start spending thousands of dollars on escrow.
If you are a Costa Rica resident, you are allowed to have your own bank account, so you don't need to use escrow for the balance at closing. Then, you can just bring a cashier's check pulled on your own account. Most banks charge $18 – $30 for a cashier's check.
Purchase in a corporation
Most attorneys will charge you anywhere between $800 and $1,500 to constitute a corporation to hold your property. Ask your attorney about the advantages and disadvantages of owning your property in a corporation.
If you purchase a property into a corporation or you already have one, click on the banner below to learn all about the additional services that you will be needing: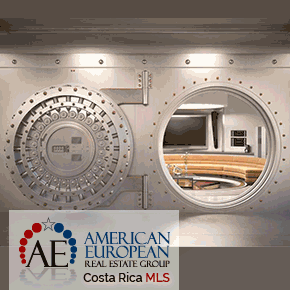 Final closing cost
You can calculate the closing cost by using attorney Roger Petersen's closing cost calculator (don't forget to set the correct dollar exchange rate) but you can generally count on 3% of the purchase price. Closing cost is paid 50/50 between buyer and seller unless negotiated differently. When you are buying under the asking price, normally you will end up paying for the closing cost. The closing cost is set by a regulated norm. In case of taking over the corporation that owns the property, some attorneys charge a 1% flat fee even though it is more work for them than a simple title transfer. A title company will charge the regulated fee.
Annual cost of owning a home in Costa Rica
Property tax = 0.25% of the registered value in the Municipality. The property tax is paid every January for the whole year or every quarter. Every 5 years, the value has to be updated.
Corporation tax = There has been a lot of changes in the corporation tax issue. Starting in 2017, the new corporation tax was approved. You can find out all you need on corporation tax in Costa Rica in this article.
Luxury home tax = Only homes with a construction value higher than $175,000 (not including the land) have to pay 0.25% of that value. If in doubt, download our manual or find a registered appraiser.
Moving expenses
Some Costa Rica home buyers forget to budget their move. If you are coming from another country, the cost of moving your container as well as the import taxes you will have to pay on importing your household goods need to be taken into account. This depends on the distance your container has to cover.
Moving your furniture nationally is quite cheap, but you might end up with a lot of damaged possessions. Check with different companies what the cost will be and if they will pack it professionally or not.
Fees Associated with Financing
Insurance
When you purchase a home in Costa Rica with financing, you will have to also include fire and earthquake insurance as well as a life insurance. Ask your insurance agent for a quote.
Bank fees
The cost of a bank appraiser varies, depending on the bank you use. The cost of an appraisal runs anywhere between $500 and $1,500. Most banks will charge you a flat admin fee of 1.5% for your mortgage, this includes the request for your credit report. Very few will charge a loan application fee. Check with your loan officer what the cost of your loan will be beside your insurance and closing cost.
Pre-Paid Interest
The lender will expect you to pay the interest on your loan, paid up to the point where you are 30 days away from your first loan payment. The actual cost will vary based on the total loan amount and interest rate.
Check our Costa Rica real estate listings before you look elsewhere and contact us to let us know your requirements to buy a home in Costa Rica.
Feel free to leave your comments on this blog. If you like this article, please feel free to share it on your social media.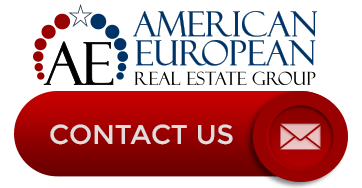 ---
If you like this blog, connect with me on Google+ or subscribe to our newsletter by clicking the banner below.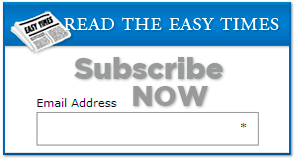 While we're at it, I DO want to remind our readers that we appreciate any referrals you can send us. Finally, please remember the American-European real estate Group's agents when you refer a real estate agent. Because we DO appreciate your business.