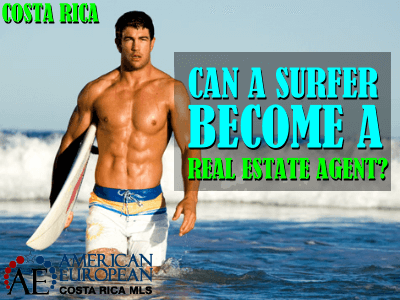 Can a surfer become a real estate agent in Costa Rica? It is vacation time again. After a couple of weeks of surfing and living on peanut butter sandwiches, who would want to abandon paradise?
Usually, after such a vacation, nobody wants to go back home and thinks of making a living as a real estate agent in Costa Rica.
Someone posted the following question on the ARCR forum on Yahoo.com the other day "I am an American who wants to sell real estate in Costa Rica. How do I do this?"
I get emails like this every week, so I was curious to see what kind of answers the members on the ARCR forum would come up with.
Most of the answers had to do with residency in Costa Rica and not with the knowledge you need to have about Costa Rica real estate to be able to sell it responsibly.
The answers
•    The short answer is you can't. You can't work in Costa Rica without being a permanent resident. This takes 3+ years. For a surfer become a real estate agent, the surfer will need to find a way to become a resident first.
•    I married a Costa Rican which is one way to sell real estate in CR when you obtain your CR Residency.
•    You have to have permanent residency in Costa Rica to work, like what Tom and Marcia said. Even if you could – why would you want to? Everyone and their mother and dog is a real estate agent in CR or so it seems. Plus, not much is selling like in the boom days. (I especially like this answer)
•    Wow, those are interesting answers considering that I have had at least 10 real estate agents wait on me (in the last three years) that were young Americans with the non-status of perpetual tourist. I'm not sure how they get around the rules. I bought a property from two of them and I am pretty sure they got paid by somebody. Possibly the status of an independent contractor, which they are, may allow them to not really be "employed".
•    How do they do that? It's simple, RE is not controlled, licensed, or regulated here like it is in the US or Canada. All you need to do is set up an SA, print up some business cards, open a website, and rent an office somewhere and hang a real estate sign outside with a familiar US-sounding name on it. Can a surfer become a real estate agent is a stupid question, he just becomes.
•    Dana, I think that you are making things more difficult than they really are… I am a Real Estate Agent. There, I am now officially a real estate agent!
•    Verify the credentials of the person you are dealing with. Get references from people you trust. Beware of the person who is too smooth. Pray a lot. Carry a rabbit's foot. lol (Oh, no! Forget the rabbit's foot. That's too gross!). There's really no way you can absolutely protect yourself from an unscrupulous Realtor® or anyone else. Just do as much checking as you can and be prepared to be taken once in a while.
A license
This last comment is really the only sensible one. It is incredibly surprising that, besides the fact that you need to be a legal resident with a working permit, nobody questions the fact that you need to be knowledgeable about Costa Rica real estate.
Having a real estate license from Michigan or Florida is not enough. Besides the fact that you need to speak reasonable Spanish.
How can a surfer become a real estate agent? By learning Spanish and by going through the learning process that only an established real estate broker can deliver.
Brain surgery
I have never understood why ANY Costa Rica real estate buyer would purchase from someone who does not know anything about Costa Rica real estate. Would you go to a carpenter to get your teeth done? Would you go to a plumber to get your urinary problems fixed? Do you think it's smart to use a surfer to buy real estate?
Some might not like what I am going to say now. But those who purchase Costa Rica real estate from a surfer become a real estate agent without any training needs brain surgery.
And please, when you do plan for brain surgery, don't use a taxi driver. Use a specialist who you have done your due diligence on where you will at least have a certain confidence that you will survive the operation.
Be smart, don't commit your life savings to someone who cannot give you the professional advice that you deserve!
Knowledgeable
When you are in the market to purchase property in Costa Rica, why not use a knowledgeable real estate agent on the MLS to purchase a property.
How can you find out if an agent is knowledgeable? Check out his or her website and see if there is more information than just listings. Those who give you lots of free information on their website and show their faces, as well as a small description of who they are, are usually the ones who know what they are doing. Check us out at any time and contact us when you're ready!
Are you a surfer who wants to become a real estate agent? Get your residency, learn Spanish and we'll talk.
Feel free to leave your comments on this blog. If you like this article, please feel free to share it on your social media.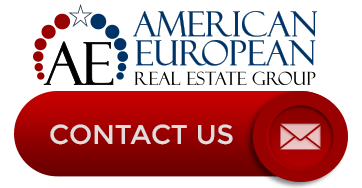 ---
If you like this blog, connect with me on Google+ or subscribe to our newsletter by clicking the banner below.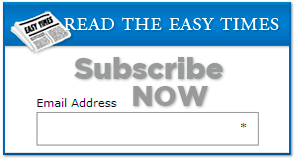 While we're at it, I DO want to remind our readers that we appreciate any referrals you can send us. Finally, please remember the American-European real estate Group's agents when you refer a real estate agent. Because we DO appreciate your business.