Estimated Reading Time: 10 Minutes
Be creative, start looking for an investment with potential and opportunity, and not for a 12% return on an investment property in Costa Rica. Most investors looking to purchase a property in Costa Rica look for immediate Return Of Investment (ROI). Preferably of at least 12%. Well, there is a pretty good chance you won't find it.
It's rare to see property owners in Costa Rica offer profitable investment property for sale. If the investment or income-producing property makes a great profit, the realtor you contacted will probably buy it himself. I would!
The best investment property is likely to see good profits in the future, based on future growth. The only way is to build more rooms, more warehouses, more of whatever it is that creates the income. Therefore, you should look for properties that have the potential to create an attractive return in the future. So it has to be a property that's not built out completely. Look for space to grow!
In Costa Rica, there are several reasons an investment property is offered for sale. I promise it's not because it makes so much money! Investment property owners with a nice profit on their investment, usually don't sell.
Therefore, in this article, I'd like to give you some valuable information. It's important you learn more about the real estate market before you invest. This will assist you in buying the right property in Costa Rica and stop you from wasting your valuable time.
12% ROI?
It's amazing how many investors we see every year, looking for a 12% ROI annually. Sometimes even more! I'm terribly sorry, but I doubt you'll find any.
I'm not saying you can't find a good rental investment property. You definitely can. But instead of looking for a property that gives you a 12% return right away, you should look for one with the potential to earn a good return.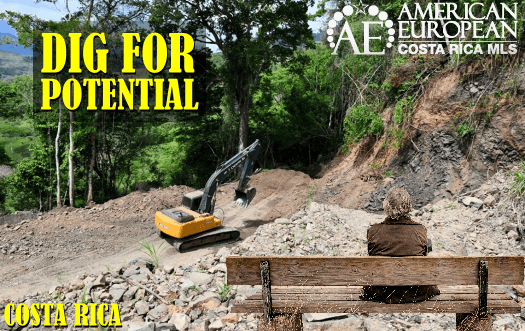 5-6% Gross income
Yes, that's what you can expect if you purchase a rental income property in Costa Rica. The net income depends on your operating expenses and your fixed costs like property tax, corporation tax, and income tax.
Operating expenses
The operating expenses might often seem high but will be diluted if you build more units on the property. In some cases, you will need a property or hotel manager to run it. If you don't and do all the work yourself, you should still pay yourself a salary for that work.
Here are a few operating expenses, that will influence your net operating income
HOA fees
Manager's salary or your own
Utilities
Repairs and maintenance
Insurance
Accounting
Legal assistance
Financing/mortgage
Depreciation
Potential
You'll find an investment property with great potential everywhere. You just only need to take your time and touch base with the right people. You have 29 real estate agencies with plenty of inventory with potential at your fingertips. We can assist!
Examples
These 10 examples I picked in different areas in Costa Rica show what I'm talking about. These properties might be sold when you read this blog. Then the links will revert automatically to all commercial property listings.
1. MLS 103132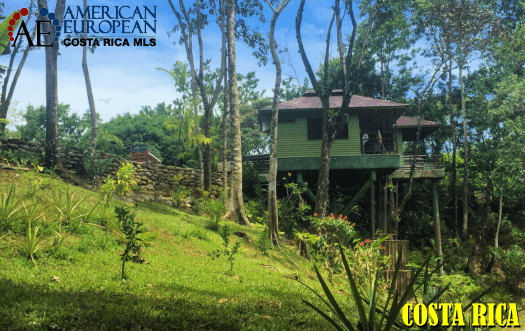 This Eco-concept rental income property offers 7 completely finished furnished and equipped vacation rental units. The seller has also built the foundations of 7 more units and there is plenty of room for expansion. This vacation rental business includes a website, social media accounts, and is at the moment an income-generating business.
2. MLS ID ABC-B146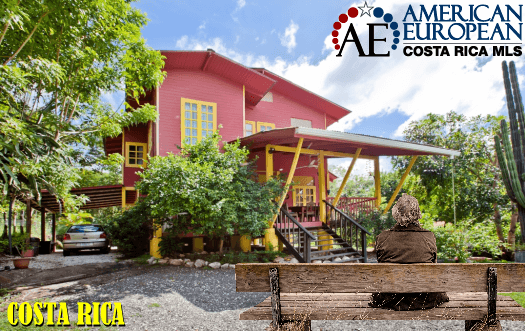 This is a rental income property in Villa Real, a short drive from several beaches. There are 4 cabins + a guesthouse on ½ an acre. The property is offered at $389,000.
There is plenty of space to build more cabins for additional income. That will take care of all the unused land and maximize your investment. For more info, contact our Tamarindo agent Jogi Gerner now.
3. MLS ID 88447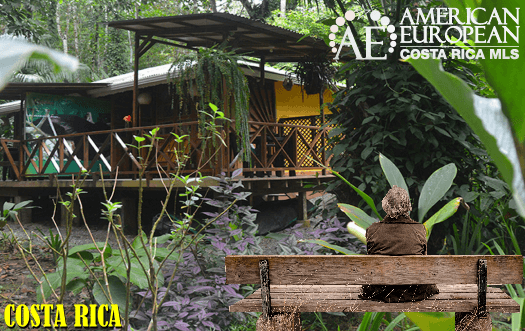 This property is a 7-Bedroom Caribbean Jungle Cabin Hotel. This listing is offered at $530,000.
The property is over an acre and there is plenty of space for more cabins. It's located only minutes from the beach and right on the river. Therefore, this investment property has huge potential. For more info, contact our Caribbean agent Jose Tercero now.
4. MLS ID 95251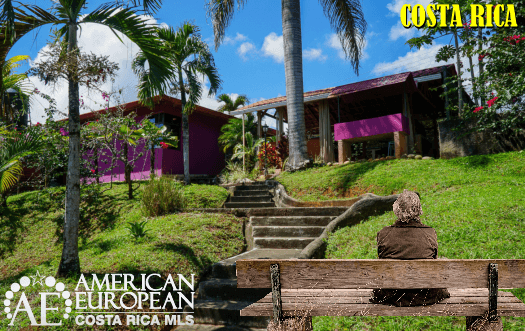 This property is a turnkey 6-Bedroom Lodge + owner apartment in Perez Zeledon on 0.59 Acres. The property is offered at $298,000.
Also on this property, there is plenty of space to build more units. For more info, contact our Dominical agent Daveed Hollander now.
5. MLS ID 8733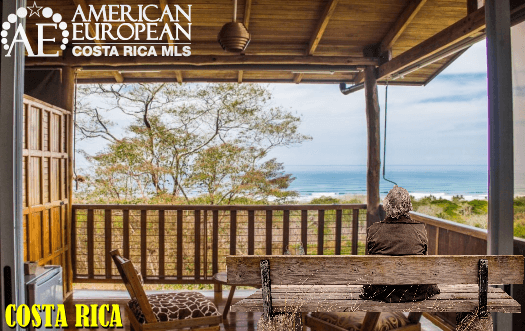 This property is an ocean view 4-Bedroom hotel + 2 apartments in Mal Pais on 1.35 Acres. The property is offered at $850,000.
This is a turnkey operation with great guest reviews, so it's easy to grow. For more info, contact our Santa Teresa agent Andrew Rhee now.
6. MLS ID 62316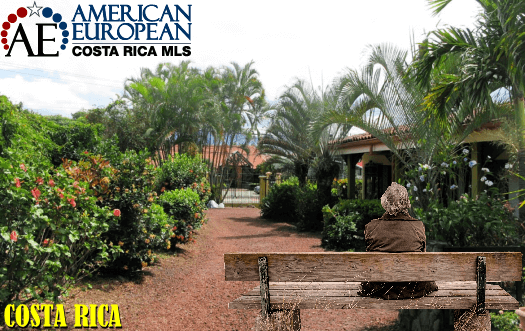 This property is a 4-apartment San Jose airport hotel on 966 m2 land. There is plenty of space to add a lot of rooms. Great location. The property is offered at $475,000.
This is a busy hotel at a great airport location, highly rated on TripAdvisor. For more info, contact our Cariari agent Shell Johanson now.
7. MLS ID 62969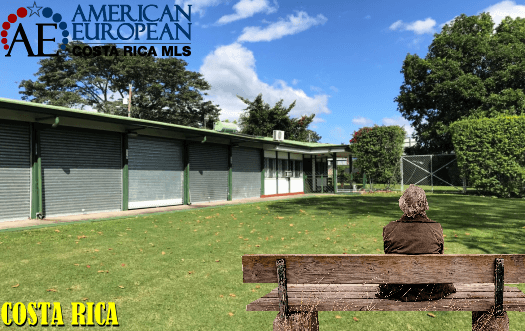 This property is a Self-Storage business with 18 units and an owner's home. There is plenty of potential for growth as the property is 3,100 m2. The property is offered at $450,000
The potential income for the existing storage units is $30,000.00 a year. Contact our Grecia agent Brooke Bishop for more info.
8. MLS ID 70302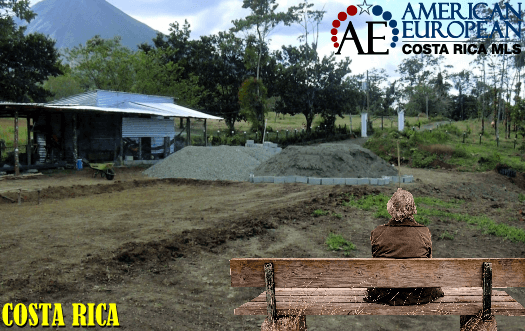 This property is an unfinished 7-room commercial building with an Arenal volcano view and 8 blocks from the famous La Fortuna waterfall. The property is offered at an incredible $175,000 asking price.
A 4.14 acre with incredible potential to build all you want in a prime tourist location. For more info on this property, contact our La Fortuna agent Victor Cordero now.
9. MLS ID 8883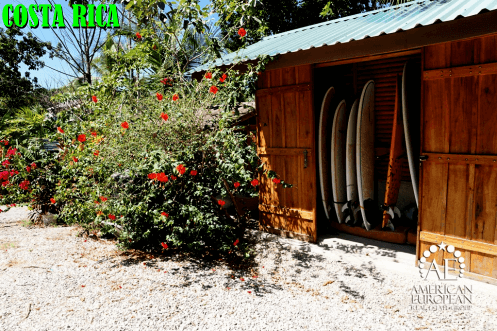 This property is a unique 8-bedroom budget hotel on a block from the beach. This property has incredible potential to grow as it is on a 900 m2 property. The asking price is $550,000
Located in one of the best surfing areas of Costa Rica: Playa Carmen – Santa Teresa. Contact our affiliate Andrew Rhee for more info now.
10. MLS ID 101014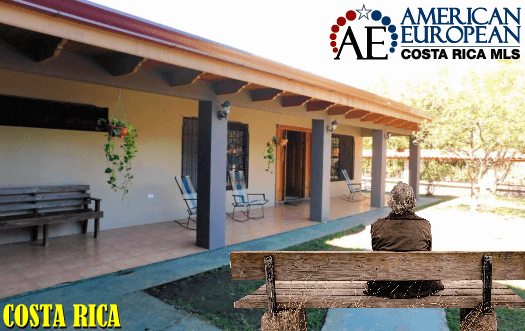 This property is an older orphanage that can be turned into a rental investment property with a little TLC. Over 13,000 ft2 of construction for only $280,000
Clients are begging for a rental property in Grecia. For more info on this investment property with great potential, contact agent Karina Ugalde now.
Appreciation
Land in Costa Rica appreciates just like it does in other parts of the world.  If you know where to buy. If you're just looking for appreciation, I suggest you just buy land, without any construction on it.
Construction depreciates. But on top of that, construction suffers a lot if you don't maintain and repair a building in time. So, if you plan on buying an investment property, look for potential.
Opportunity
Of course, older properties often don't have space for expansion. But, the older properties are often in the best locations. So if you're ready to do some TLC or tearing it down, and the purchase price is right, you might have great potential to buy that older property. Also, here are a few other investment tips.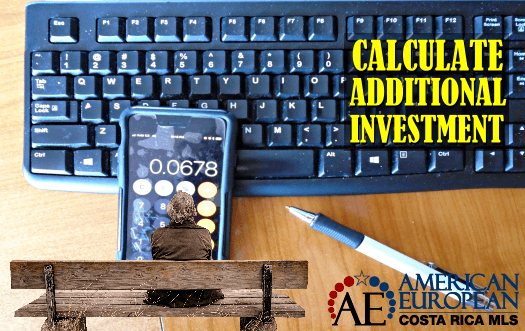 Credit and mortgages
Borrowing money in Costa Rica is expensive. Below an idea of the cost of local financing in 2020. Be aware that you need to be a citizen or resident to apply for a mortgage. When buying an investment property cash, at the right price, you'll be in business.
Commercial mortgages run around 7.5 – 8% annually in US dollars
Residential mortgages run around 9 – 10% annually, in US dollars.
Personal credit cards carry an annual 24 – 36% on late payment
My recommendation
Talk to our agents in each area. Because investment property and their prices behave differently in every area. Contact us now with all your questions.