Are you trying to sell a 40 year old home in Costa Rica? Then you're in trouble.
Selling a 40 year old home in Costa Rica is an almost impossible task. Unless you're willing to give it away at the cost of the land deducting the cost of demolishing the house. You will find very few buyers willing to remodel an old home, due to the cost of it.
I'm sure you don't like me telling you that if you own one. Unfortunately, it's a fact.
Imagine you're looking to buy a car. You shop around the used car agencies for 5-year-old cars. Of course, you wouldn't look for a car older than 5 years. Because you know you're going to have trouble finding spare parts for such an old car. Besides, older cars are big and heavy and they use gas like crazy. And they're difficult to be approved by RITEVE.
Every car you find for sale has either high mileage or scratches, dents, and shoddy repairs. Some have received a total paint job but they might be hiding something. Then, a friend tells you to check new cars out.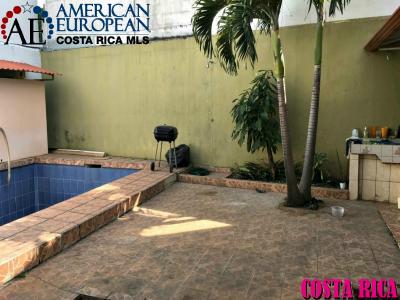 Visiting the car distributorships of your favorite brands, you learn that you can buy a new car with zero mileage for only a little more than what people ask for a used car. AND, you can get a great deal on the financing. Apparently, the car distributors have a good relationship with the banks, because financing is so easy. With a new car, you won't have any spare parts or RITEVE issues either.
I'm sure you agree with me that it would be stupid to buy an old car when you can get a new one with easy financing.
Change in consumers
The housing market has completely changed. That's because the consumers of the product (houses) have changed. Our grandparents had 7 or 8 children and our parents had 3 – 5. The millennials have only one or two at the most, or maybe none at all. A 40 year old home is built with high square footage, for large families. So a family of 3 will never buy such a large home.
Also, in other generations, the husband was the sole provider and the wife was taking care of the house and the children. Today, both partners provide and spend less time at home. More money is spent on education for the children, nice cars and a good vacation. Homes are much smaller and require a much lower investment than a 40 year old home.
Safe living
Since both partners spend more time at work and the children are at school, it is important for them to live in a safe neighborhood. 40 Years ago, gated communities and condominiums hardly even existed.
Back then, homes were built in regular subdivisions and neighborhoods, and are of no interest to buyers today. Condominiums today not only offer safe living but also have a wide range of amenities such as swimming pools, landscaped common areas, and others.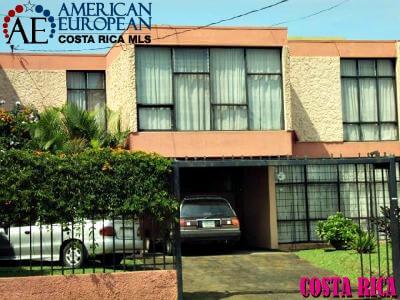 New homes
Real Estate developers have adjusted to these demographics. While 40 year old homes measure over 5,000 ft2, newer homes are much smaller than that.
A new 3-bedroom home usually measures around 2,500 ft2, having a small private garden and an attached carport for two. Condos have 1,500 ft2 or even less because they enjoy large common areas and amenities.
The heart of the matter
I know that in other countries, you can purchase a 200-year old home and get bank financing without any problems.
But, in Costa Rica, banks do NOT finance houses older than 25 years. Unless the house has recently gone through a renovation. So if you are trying to sell your 40 year old home to a buyer who needs financing, you have a serious problem.
The solution is to find a cash buyer. But cash buyers are very scarce in Costa Rica, so your market is very, very limited and quite impossible. AND a cash buyer will offer you very little for your home.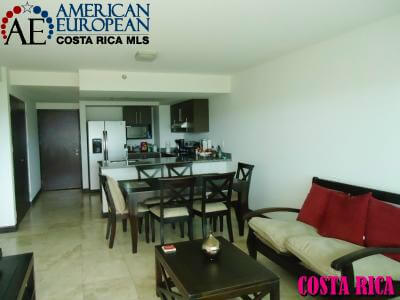 Maintenance
Some homeowners have remodeled their 40 year old home several times during those 40 years. If the bones are good and the house is updated, there might be a buyer around, even if the home is large.
Unfortunately, most 40 year old homes in Costa Rica show how old they are, even if they've had a few paint jobs during all those years.
Construction value
Bank appraisers use a different formula to appraise a property, but you can easily say that the construction value in Costa Rica devaluates 2% per year. That means that a 40 year old home is worth only 20% of the replacement value. In Costa Rica, replacement value is used to price a home for sale.
So, if you own a 5,000 ft2 home that would cost $100/ft2 to build, and it is a 40 year old home, the value right now is only $100,000. To tear it down and get rid of the construction debris will cost around $25,000, to be deducted from the $100K.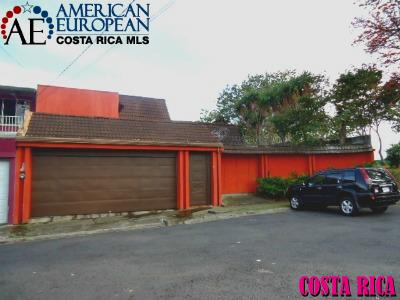 Your options
If you think that your 40 year old home is worth $850,000, you have four choices:
1.       Ask $850,000 and have it sit on the market for 7 years without selling it.
2.       If your property is large enough for a real estate developer, request a zoning from the city first. See what type of zoning you get. Topography, density and water availability set the asking price, talk to various real estate brokers to get an idea. There are areas that allow mixed zoning (commercial and residential) that do well price wise.
3.       If your property is small and in an area where zoning will not allow multiple units, you will have to offer your 40 year old home for sale at the price of the land.
4.       Don't call a real estate broker. Live in the house until it falls apart on you or until you pass away. Then stick the problem to your children.
Tough decision
I know that if you've lived happily with your family in this home for 40 years, you don't want to give it away.
But think of the idea of having a 25-year old Toyota in the garage. The car still looks great, but you can't get any spare parts. The marchamo is expensive for a car that's not on the road. You probably can't get it through RITEVE either. It's easier to give it away or drive it until it falls apart.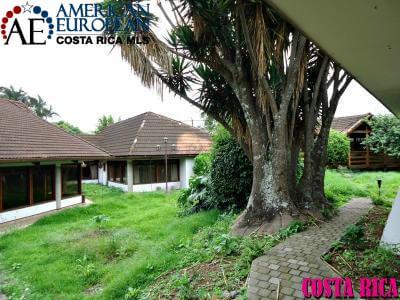 Looking to sell your large 40 year old home in Costa Rica? If you agree with what I'm trying to tell you in this article, contact us now. If you don't, please don't call.