Estimated Reading Time: 5 Minutes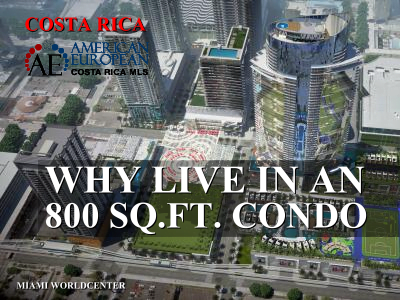 Do 800 sq.ft. condos exist in Costa Rica? Condos are getting smaller and smaller and more residential developers are building 800 square feet condos in Costa Rica.
Some people have asked me why anyone in his right mind would live in an 800 square feet condo in Costa Rica. For those who measure in square meters, that means the condo is about 72 m2 and 158 m3 for some Europeans.
Living in an 800 square feet condo doesn't have anything to do with being poor or having lots of money. Or with being young, middle-aged, or even old. It doesn't have anything to do with having good taste or having no taste at all either. Not everybody could live in a condo, it takes a certain lifestyle.
In large cities like New York, Paris, London, Madrid, Amsterdam, and many others buying a downtown condo will cost a fortune. You can buy a fashionable and new 798 square feet 1-bedroom condo designed by Pritzker Prize-winning Architect Christian de Portzamparc on 400 Park Avenue South in the city of New York for $1,995,000.
On the other hand, $668,000 will buy you luxurious living on the canal in the center of Amsterdam. I'm now talking about a very high qualitative renovated 1 bedroom and 1 bathroom apartment in a stately building on the Keizersgracht. That is one of the most beautiful canals in the middle of Amsterdam.
As an example, Hudson Yards is the largest private real estate development in the history of the United States and the largest development in New York City since Rockefeller Center. When completed in 2024, 125,000 people a day will work in, visit, or call Hudson Yards their home. The site will include more than 17 million square feet of commercial and residential space.
Lifestyle
The #1 reason for someone to live in an 800 square feet condo in Costa Rica is the location and the #2 reason is lifestyle.
I am far from comparing Costa Rica with New York or Amsterdam. And our real estate prices thankfully have not taken those dimensions yet. Residential developers in Costa Rica are picking up on the trend of downsizing. This is for the sake of a quality lifestyle and a centrally located living space.
Mostly young couples without children, retired and gay couples are buying the smaller 1 and 2 bedroom condos in Costa Rica of modern contemporary design and their reasons are:
Location, location, location
Security
Lifestyle
Views
Mixed zoning development
Also, the city of Escazu already has several mixed zoning developments finished. This allows residents to live in a combination of residential and commercial where they have everything they need.
Distrito 4 in Escazu is a mixed zoning development and has 72 m2 condos of living space 1 bedroom / 1 bath for sale for $185,000. The 72 m2 does not include plus parking and storage. You will have an Automercado downstairs, several stores, like 6 restaurants and you'll be only a mile from Multiplaza mall.
Also, Avenida Escazu offers loft-type condos of 77 m2, starting at $319,000. In Avenida Escazu, you will have 11 restaurants, a food court, a movie theater, and stores at your doorstep as well as the CIMA hospital right next door.
A new residential project
Soon you will be able to visit Escazu Village, right across the street from Walmart Escazu. That is another $100M mixed zoning project. At this time we do not know more than that there will be 132 condos.
Our inventory of condos in Costa Rica also includes Escazu and Santa Ana condos, which start at $139,000 up to almost $2M.
We can also assist in your condo purchase in the price range of a New York or Amsterdam condo. The Escazu land cost is much lower than it is in any of the top 10 cities of the world. So you can purchase a 423 m2 luxury condo in the Greenhouse in Escazu for $620,000. Our inventory also holds a 406 m2 luxury condo in Valle del Tamarindo for $1,695,000.
Contact us now to show you our inventory.
---
Feel free to leave your comments on this blog. If you like this article, please feel free to share it on your social media.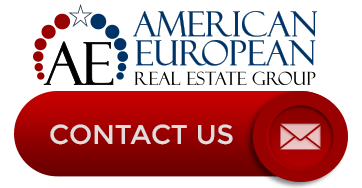 If you like this blog, subscribe to our newsletter by clicking the banner below.