Have you ever heard of Esterillos? Probably you have not. I'd like to extend an open invitation to all to come and visit us in Esterillos, the hidden gem of the Central Pacific.
The Central Pacific region of Costa Rica is one of the most visited and popular areas in Costa Rica, but unfortunately many people fail to explore areas other than Jaco Beach and the Los Suenos Resort.  While Jaco is clearly the hub of the Central Pacific and the primary focus of the regions marketing, there are some areas in the Central Pacific off the beaten path that remain somewhat undiscovered.
One of those areas is Esterillos, which is a quick 20 minute drive south of Jaco and features some of the most beautiful beaches in the region.  Its lighter, soft sands and long beach lines are often deserted, providing the feeling that travelers are left to themselves on their own private beach.
Why purchase Esterillos real estate?
Our little town is very attractive to purchase because property is more affordable. And you are far enough away from a much higher priced Jaco Beach and Los Sueños Resort area. There are no large resorts, no paved roads, and no big anchor hotels. The area provides more of the traditional Costa Rica village vibe that many travelers still seek.
It is divided into three areas
Esterillos Oeste (West)
Centro (Center)
Este (East)
Here. you can purchase real estate for sale, such as a home or a building lot and build your own, each area having a slightly different feel.
Fishing & surfing
While there is no shortage of fishing and surfing in the Central Pacific, Esterillos is no exception. Consistent waves and less crowded beaches make it a favorite spot for die-hard surfers. In fact the The World Surf League (WSL), will hold the Costa Rica Pro men's and women's qualifying series event from Oct. 5-9 at Esterillos Este.
Fishermen also love Esterillos for the in-shore fishing that is available. Panga boats and crew are available at a fraction of the cost of the charters out of the Los Suenos marina. Red snapper, snook, sea bass, mackerel, tuna, and barracuda are all commonly caught.  Happy fishermen often take their caught fish to one of the local restaurants where they are happy to prepare and cook for them.
Other activities
Our little community is perfect for active retirement. Or for those who love to have a vacation home in an area with plenty of activities. With its long stretches of beach, the area is also very popular for horseback rides along the beach. Meanwhile, the mountains to the East make for some excellent hiking, biking and ATV trails.  Esterillos is still plenty close to all of the local tour activities.  Canopy tours, monkey tours, waterfall rappelling, rafting are all nearby.
Food in town
And let's not forget that any hidden gem can't truly be a gem without having some great local food. One of my favorite restaurants in the area is located in our beautiful oceanfront village. Los Almendros features an authentic Costa Rican Caribbean cuisine and fresh local seafood.  Truthfully I love everything on the menu, but their Carribbean stew chicken and spicy plantains are probably my top recommendations.
Head a little farther south to Esterillos Este and you'll find a couple more great restaurants right on the beach. The Pavillion, located in the Alma de Pacifico Hotel is a beautiful beachfront setting with excellent food. While the neighboring Pelicano is great for dining or grabbing a couple beers and watching the sunset right on the sand.
Convinced?
Are you convinced yet?  Spend a little time with us and I'll think you'll agree that it is truly a hidden gem.
If you have already fallen in love or would like to explore more I encourage you to check out some amazing Esterillos real estate opportunities in the area on our home inventory, including beach homes from $249,000!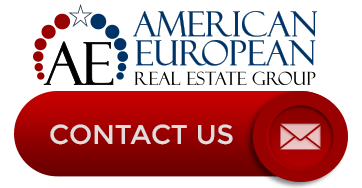 Ready to purchase Esterillos real estate now? Contact David.
---
By David Karr, your Jaco Beach, Los Suenos Resort and Esterillos real estate specialist. Originally from Washington State, David Karr has been living and working Costa Rica real estate in Jaco Beach since 2006.
---
Feel free to leave your comments on this blog.
If you like this blog, connect with me on Google+ or subscribe to our newsletter by clicking the banner below.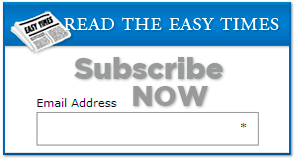 I DO want to remind our readers that we appreciate any referrals you can send us. I know you all meet people on the plane, at the gym, at the beach or in a restaurant. Please remember us when you need to refer a real estate agent, we appreciate it.