Estimated Reading Time: 5 Minutes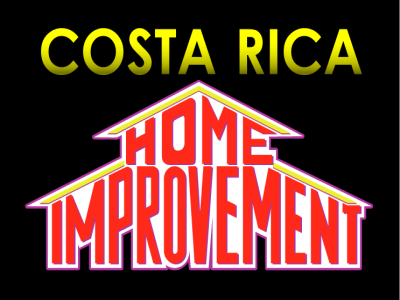 Do the home improvements you would like to make to your home make sense?
You bought your house in Costa Rica 10 years ago, time for a change. Living in the same house, day after day, can get boring, especially if you are retired and spend full time in it. I know you're busy with your hobbies and smelling the roses, but time flies and before you know it, your house is outdated.
One day you will want to sell your house and you might need to know about the value of a house that has not seen any home improvements or upgrades in over 10 years.
Do you think it's time to remodel the kitchen a bit? Like just doing a new countertop that will cost probably $1,200 and will make your kitchen look so much better? Sounds like a great home improvement. Go for it.
You're tired of your master bathroom and that Jacuzzi tub you never used and it takes up a lot of space? THAT is quite a large renovation and you might not recover that money when you sell your house. Would you like to take a shower with your spouse at the same time? Maybe a couple of those rain showers, where the water is coming out of the ceiling? That's an easy one and will probably cost very little.
Recover the investment
Think hard before you remodel your home or make home improvements. You might never be able to recover the cost when you sell your house in the future.
We do not have many comparable properties in Costa Rica unless you live in a condominium. In some countries, a builder develops a whole subdivision and offers several models to the buyers. In that case, there are probably many homes just like yours on the market so buyers can compare your house with others, with and without home improvements. That happens in very few cases in Costa Rica, but buyers will still compare to other homes that are similar in size, finishings, and price.
There is a huge difference between the cost of home improvements and a remodel and when you will recover the investment you made when selling your house or not.
When you purchase the home, it's time to look at what is outdated that needs updating, plumbing, electrical, roof, and retainer wall issues, so you can negotiate the price of the property right so the cost of those home improvements and renovations are not an issue.
Most home improvements are necessary due to your lifestyle, to update your house because it became outdated, or to make an existing living space better. So some home improvements in Costa Rica might pay off, others won't.
Great Home Improvements
The following home improvements that usually pay off in Costa Rica
Adding an exterior covered terrace
A dome in your roof to add light to your living area
A new granite countertop to replace an older style countertop like Formica or Korean
Change a master bathroom one-sink vanity into a two-sink vanity, if there is space.
Plastering and painting
A remodel that pays off in Costa Rica
New cabinets in the kitchen and bathrooms, depending on the age of the house
New faucets in kitchen and bathrooms
Re-tiling kitchen and bathrooms, depending on the age of the house
Adding an extra room that is necessary for resale, if it is in the right location
Opening a kitchen to the social areas, depending on what needs to be done on modification of load-bearing walls, re-flooring, and ceilings
Bad Home Improvements
Home improvements and renovations that usually do not pay off
A total remodel of the home
Changes in plumbing and electrical, especially in the kitchen
Roof replacement
Changes in septic system
Retainer walls
My recommendations
I recommend you do NOT upgrade your home too much unless the house or the neighborhood has something special for you. I also recommend you have a home inspection done before purchasing a house, so you will know about any major repairs or renovations that will be needed.
If you are looking to live in a newer home or in a larger home, it usually pays off to sell the house you are living in and purchase a new home that adjusts better to your requirements. When you need help selling your old house and buying a new house, we would love you to contact us for professional help.
---
Feel free to leave your comments on this blog. If you like this article, please feel free to share it on your social media.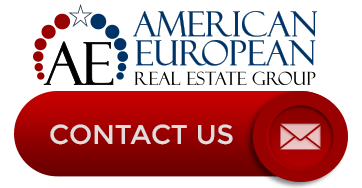 ---
If you like this blog, connect with me on Google+ or subscribe to our newsletter by clicking the banner below.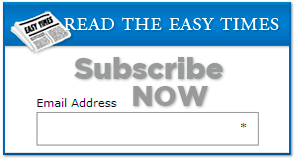 While we're at it, I DO want to remind our readers that we appreciate any referrals you can send us. Finally, please remember the American-European real estate Group's agents when you refer a real estate agent. Because we DO appreciate your business.