Estimated Reading Time: 6 Minutes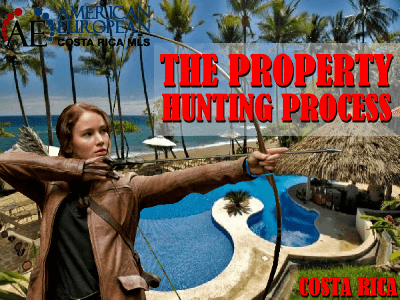 Property hunting is fun, but the property hunting process in Costa Rica is quite different from what you're used to.
Planning to purchase a house, a vacation home, a retirement home, or an investment property in Costa Rica? Before you start looking, get to know the market, know what you want, and know what to look for. This property hunting process in Costa Rica prepares you for each step and helps you carry out a successful search.
I can't recommend a better place to start your property hunting process in Costa Rica than the website of the American European Real Estate Group, a network of over 30 Costa Rica real estate professionals from coast to coast. You can even use your cell phone now to look for properties on the MLS.
NO OTHER organization in Costa Rica can give you the option to hunt for property in every province of Costa Rica without duplicate properties listed on it.
Also, check on these 6 Top Tips that can be useful when hunting for a new home.
Know the Market.
If you understand current market conditions, you'll position yourself better as a buyer. It helps to know if you're in a seller's market (where housing demand is high and supply is low) or a buyer's market (where housing demand is low and supply is high). In a seller's market, you may have to make a full-price offer or higher just to beat the competition. In a buyer's market, you have more room to negotiate. Costa Rica has a different real estate market than most markets in the world.
It is hard to find comps as you are used to. You are always welcome to make an acceptable offer on any property. Our area specialist will advise you on how to go about it.
Focus the Search
You could spend the rest of your life on your property hunting process in Costa Rica if you don't set your priorities. Before you start your search, decide what you need, what you'd like, what you can afford, and what you don't want. Then you (and your real estate agent) can sort through available property listings more efficiently. To receive listings updates, ask the agent in the area you are interested in. The following questions will help you focus your search:
What kind of property are you looking for
Do you want a building lot for a single-family home, a lot in a gated community, a small farm, or maybe even a larger farm?
You have to decide if you want to build your house yourself and go through the trouble of design and permitting, you need to take into account the following information:
Is there a power and water connection on the building lot?
Can you get a letter from the water company saying there is water available, needed to request building permits?
How much are the HOA fees before you build and how much after you have built a house?
Would you need soil samples taken before the purchase so you know what you are up to before you start building in case of soil replacement, retainer walls, etc?
Should you hire a surveyor?
Do you want a single-family home, a condo, or a townhouse in a gated community?
A single-family home can give you private ownership of your property but at the same time a lot of responsibility and a higher maintenance cost.
Single-family homes, unless they're located in a gated community or a neighborhood with controlled access, rarely have the security you'd be looking for if you plan to travel a lot.
A condo or townhouse in a gated community probably offers services and amenities, but requires you to pay HOA fees and make community decisions.
Do you want to buy a new home or a resale?
A huge step in the property hunting process in Costa Rica is to decide if you want new or resale. With a new home, you may be able you decrease maintenance costs, but how well will the household up through the years? How is the quality of the construction materials and finishing materials used?
With a pre-construction purchase in a gated community or apartment building, you have to make sure the developer is responsible and has a good history. Count on it that there will be no final completion date offered when you buy, due to imported materials, sub-contractors, and even the Costa Rican government taking their time for permitting and registration of title.
With a resale, you generally pay less to live in a more established neighborhood but may have higher maintenance costs.
What kind of neighborhood do you want to live in?
Think about neighborhood qualities that matter to you, such as good schools, being close to shopping malls, the movies, or be close to a hospital. Do you want sidewalks in your neighborhood so you can walk your pet? Does your perfect neighborhood have a local park?
Choose the temperature and rainfall you are looking for, Costa Rica gives you that amazing weather option.
Make up your mind about the amenities you're looking for in the immediate neighborhood or if you're willing to drive a little further for those, like a golf course, the gym, the theatre, or the beach.
What is your price range?
Calculate how much you can afford. If you need a mortgage, ask your American European real estate agent to help you. Few banks in Costa Rica offer to finance to foreigners who don't earn a local income. Your agent will walk you through the mortgage process. There are ways to use your property at home as collateral to buy a 2nd home in Costa Rica. If you are a United States citizen, you can also use your I.R.A. or 401K to purchase a property here.
Allow us to form part of your property hunting process in Costa Rica, contact us now.
---
Feel free to leave your comments on this blog. If you like this article, please feel free to share it on your social media.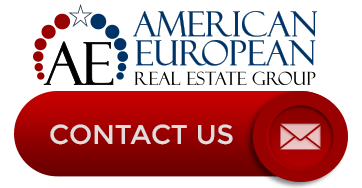 If you like this blog, subscribe to our newsletter by clicking the banner below.