Estimated Reading Time: 5 Minutes
Did you know there are quite a few Poles moving to Costa Rica? Many have lived part of their lives in the US. But, they're still Poles.
We all have that life that we all dream to live after retiring. Many people want to live at the beach or enjoy the incredible views in the Central Valley and enjoy retirement. Everyone wants that place that they all dreamt about to live after a life of hard work.
Some Polish retirees dream of moving to Costa Rica for their retirement. However, they don't know where to start and what they must observe before they take a final decision. That's why we linked up with Polish expert Jacek Michalski to assist.
Here are 7 Tips for Poles retiring to Costa Rica:
1. Immigration requirements
Visitors of Polish nationality do not need a visa to enter Costa Rica. The maximum permanence in the country is up to 90 days, which is non-extendable.
Poles retiring in Costa Rica can apply for legal residency in various ways. The Association of Residents of Costa Rica can assist you to apply.
If you have any additional questions, The Republic of Poland has an honorary consul in Costa Rica.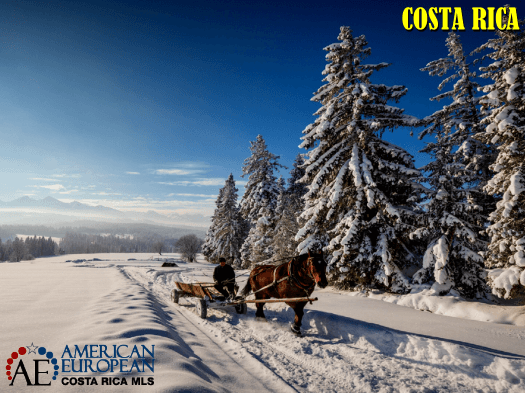 2. How safe is Costa Rica
Your safety should be on top of your priorities when you plan to move to a foreign country. One aspect of costa Rica is that it's relatively safe and enjoys a peaceful atmosphere.
There are petty theft cases, but you can learn more about razor-wire fences and security now. Meanwhile, visitors and local residents enjoy peaceful co-existence. Commons sense and safety measures that apply in other countries too are being aware of your surroundings, resisting any robbery attempt, and not displaying any wealth signs.
3. Network connectivity
Technological breakthroughs make dreams come true now. The 4G Mobile network is now available in Costa Rica. This guarantees Poles retiring in Costa Rica unlimited access to sites that offer various promotions such as bonus bez depozytu. Also, many people from Poland currently enjoy casino gaming. Therefore, access to mobile gaming sites and to enjoy their favorite games will be possible.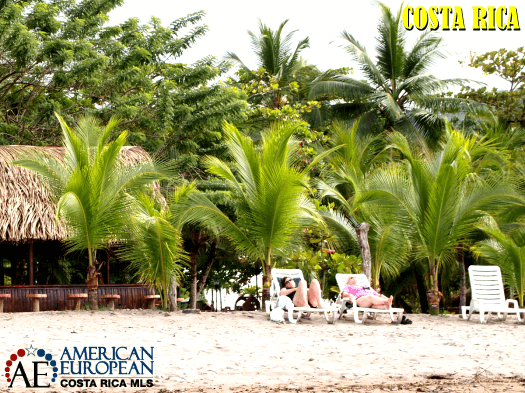 4. Health care
Your health is also among the things that should be on top of your priority list. Fortunately, Costa Rica is the home of some of the best health care services in Latin America.
You can thus have easy access to the country's health care system, whether it's private or public. The health care costs are also affordable for everyone making the country a preference for many retirees from Poland.
5. Weather
When moving to Costa Rica, you must know the country mainly has two seasons, the rainy and the dry season. Rains fall between June and October. It's a warm country since its temperature ranges between 70- and 90-degrees Fahrenheit, depending on if you're at the beach or in the Central Valley.
6. Consider the cost of living
Don't forget to check on the cost of living. It's a critical aspect for every retiree when budgeting for their stay. Numbeo statistics reveal that the cost of living is better in Costa Rica than in the US for example.
The cost of rent, groceries, and restaurants are reasonably affordable for the majority of retirees. Amongst the expats, you'll find many retirees from Germany, Holland, Belgium, Austria, France, and other European countries. They find the lifestyle that they can afford.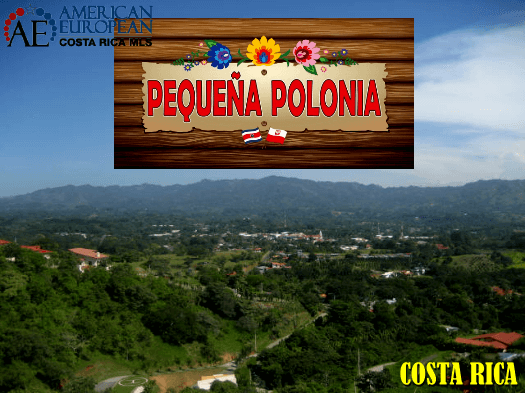 7. Polish food
Once in a while, you'll have the urge to enjoy the food you grew up with. Then make sure to visit Kay's Café Pequeña Polonia in downtown Atenas, White Eagle in Quepos, or Café Kracovia in San Jose. Or maybe try the famous Polish sausages from Esparza?
Are you ready to move now?
Poles retiring to Costa Rica have quite a bit of homework to do, just like everyone else from another country. Do you want to buy right away or rent first? The American-European Real Estate Network is your solution, as there are 29 agencies, from coast to coast. Contact us now and we'll get you started.