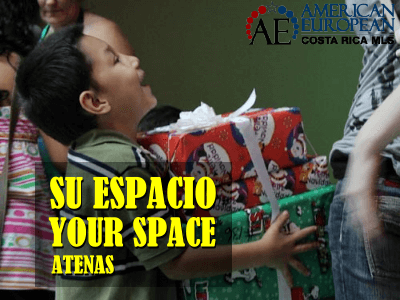 Su Espacio – Your Space in Atenas was closed after this blog was written. Tina Newton did a very good job with Su Espacio in the past.
There are still plenty of activities for you when you retire in Costa Rica. Then you will finally have all the time in the world to enjoy those activities.
If you are planning to move to Atenas when you retire in Costa Rica, you really don't have to worry, there is plenty to do and you will never get bored in Atenas and I'm sure it will fit your lifestyle. You will make friends in no-time because Atenas is full of nice people that all have interesting stories to tell. Tina Newton is one of them. Today I'd like to tell you a bit about Tina, her organization, and her projects.
Tina Newton, a North American who has lived in Atenas for over 12 years. She runs "Su Espacio", which means "Your Space", a Community Center that offers all kinds of activities.
The most important one at this time of the year is Christmas Angels. You can now join her in this activity without even living in Atenas.
Christmas Angels
Your Space – Su Espacio wants to make sure that every child in Atenas gets to enjoy Christmas.  Every year, Your Space – Su Espacio collects names of children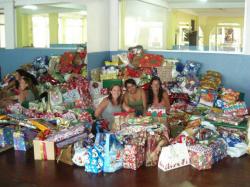 who need gifts, and make an angel for each one, which they call "Christmas Angels".  Starting in October, community members can stop by and pick up their Christmas Angels, buy a gift for the child they pick, wrap it and return it to them.  In early December, they have a party and give away all of the gifts.
In 2011, 400 kids in Atenas got Christmas gifts through Christmas Angels.  This is a HUGE undertaking, and they are always looking for helpers! If you are looking to cooperate or volunteer, you can email Tina!
Other activities
Your Space – Su Espacio has lots and lots of different activities and many expats who have bought an Atenas property and enjoys retirement in Atenas accompany us in many of these activities like Zumba, Latin Dance (Salsa, Meringue & More), Ballet, Aerobics, and Tae Bo, Karate, Yoga and Cardio dance, as well as English and Spanish language classes for students of all ages.  For more information about Su Espacio's current activities, visit their Activities page.
Festival of Dance
Last year's Festival of Dance was a standing-room-only event.  Usually, in late October or early November, we had over 15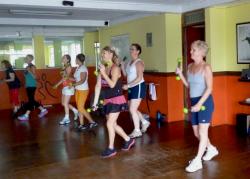 different group presentations in 2011.  We always need help preparing the backdrop, setting up for the performance, taking entrance fees and cleaning up.  It's truly one of the most enjoyable gatherings of the year!
Sundays in the Park
Starting in January and running until the end of March, Su Espacio works with the Cultural Committee of Atenas to organize events in the Atenas Central Park one Sunday of each month.  We are always looking for new ideas and volunteers to make this a great event!
Children's English Classes
When the children of Atenas are on a break from school during the months of January and July, we offer free English classes to local children.  We always need more English teachers at this time.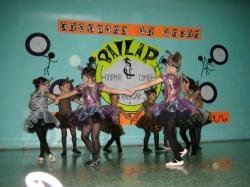 Feria del Clima
Spanish for "The Festival of the Climate", this is a community celebration to recognize that Atenas has the best climate in the world!  Su Espacio partners with the Cultural Committee of Atenas and the Tourism Committee (CATUCA) to make this annual event in April a success.  With your help, we can continue to positively influence the community and the lives of those who live here and others who plan to retire in Costa Rica.
Contact Marian Veltman, if you need any professional help becoming a happy expat in Atenas by purchasing the right property in Atenas and hold your hand during every step of it.
---
Feel free to leave your comments on this blog. If you like this article, please feel free to share it on your social media.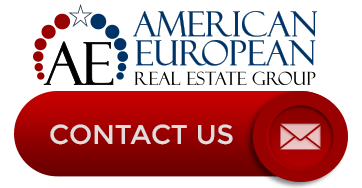 If you like this blog, connect with me on Google+ or subscribe to our newsletter by clicking the banner below.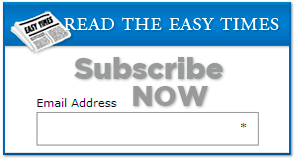 While we're at it, I DO want to remind our readers that we appreciate any referrals you can send us. Finally, please remember the American-European real estate Group's agents when you refer a real estate agent. Because we DO appreciate your business.