Estimated Reading Time: 8 Minutes
Is Costa Rica your retirement goal? Are you fed up with the cold weather and the rat race, and can't wait to get to warm Costa Rica, that tropical retirement paradise you've been dreaming about for many years.
Or maybe you just moved here and you want to enjoy your new life in the sun?
So, how can you avoid the move from becoming a hell for you and your partner?  Allow me to give you a few tips.
Tourist Visa
Before you buy a ticket, check to see if you need a tourist visa; U.S. and Canadian citizens don't, but some other nationalities do.
Return Ticket
Costa Rica laws say that visitors must have a paid, reserved way to leave the country before entering, and most airlines won't allow you to board the flight if you don't have a return ticket. You don't want to arrive at the airport, bags packed and in tow, and be refused to board.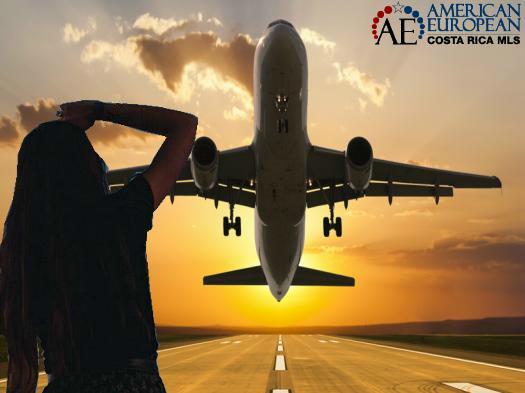 Passport
Make sure your passport is up to date and doesn't expire within six months of your arrival date; holders of passports that expire within that time frame may be denied entry. Costa Rica Immigration will check your passport's expiration date upon arrival and can refuse to allow you to enter the country. When that happens the only option is to turn around and board the next flight back to your country of origin.
Visa Length
Tourists entering Costa Rica, even those who intend to stay, are given up to a 90-day tourist Visa, sometimes less. Do NOT overstay the amount of time designated in the visa stamp in your passport. If you overstay and leave they might not let you back in. Wouldn't that help your retirement paradise becoming a hell?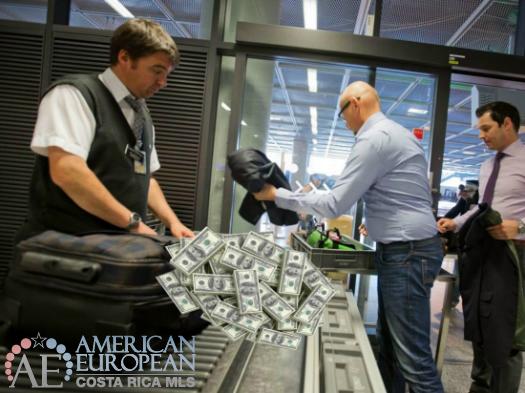 Money / Credit
Bring enough money to survive for a while. If you bring cash, declare it; up to $10,000 USD is allowed without question or penalty, but be sure to declare the amount or it can be confiscated.
Traveler's checks are NOT a good idea. Due to fraudulent activities in the past, most businesses will not accept them. And banks may put a week's long hold on them before allowing the bearer to receive the cash.
Most major credit cards are widely accepted throughout the country, but make sure your card issuers know in advance you will be using them in Costa Rica. Nothing can make paradise become a hell faster than having your credit card account frozen because of suspicion of fraud.
Pre-arrange your credit card payments ahead of time. That way you can use your credit (or debit) card for most of your payments.
As a non-resident, you're allowed to have a simplified Costa Rican bank account with a maximum deposit of $1,000/month. You can use this account to pay utilities and other local payments.
Before you rent, ask the landlord if you can pay your rent with the U.S. or Canadian check. Foreign checks will take a while, up to weeks, to clear.
You don't want to get stuck in Costa Rica without having access to money. ATM machines are everywhere, but make sure your bank knows you will be using the card outside your home country. Without a ready method of obtaining cash, your retirement paradise starts becoming a hell pretty quickly.
Your container
If you are shipping your household goods here in a container, you don't want that container or its contents to get stuck in Costa Rican customs for possibly months, do you?  Do NOT send your container without a complete and detailed inventory.
It happens quite often that the items on the bill of lading don't match the inventory made by the customs officer; a bed, for example, stops being a single article when disassembled by your movers, so list all pieces separately. If you don't they may hold your complete shipment. And list the items with used values. If you don't, you can end up paying extra import duties.
Important: Before you close the door on your container, shop around for best grabber tool for elderly and stick those in a box. You won't find any of those tools in Costa Rica.
Choose the Right Location
Do your homework on finding the right location BEFORE you purchase a property! Find out if the area you think you like offers the lifestyle that you are looking for. If it is important to have access to healthcare, North American style shopping malls, cultural events, or to be near other expats who speak your language, make sure the area you choose has those features.
Rent in a few different places first. That is an important step toward making sure that your retirement paradise doesn't soon start becoming a hell.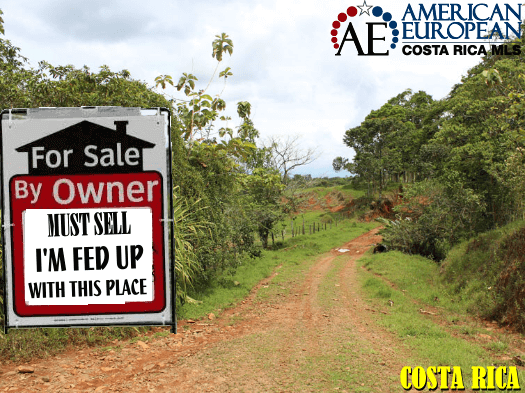 Purchasing in the "Middle of Nowhere"
It's a lot cheaper to buy a house or property in the middle of nowhere than in a more popular location, but after some time will you like living there? Think about things like that Costa Rica has a long rainy season; will you be happy having to drive miles on a muddy, rutted road to get to/from your home just to get groceries? Do you really want to wake up at dawn every morning to the screeching of monkeys?
Consider your re-sale possibilities when you purchase – you have to find a buyer who likes the area/location as much as you do. It can be very difficult to sell a "unique" or isolated property, and you might want to hang yourself if you find that you hate it there… and then can't sell it. You might even have to walk away from your investment because you can't stand what you thought was going to be a retirement paradise.
Go Native
Oh yes, you can go native. Ticos are lovely people. You don't speak Spanish? Then you better start learning so you can communicate with the local population. For instance: Will you be able to go to the same church? Buy the necessary items? Attend the same movies?
There's a lot more to the culture than just a casual, occasional interaction with neighbors about the weather that needs to be taken into consideration: Will you like the same food? Check the local grocery store to see if they have turkeys for Thanksgiving. Do they stock Sweet Gherkins? How about USDA meats? Do they carry pretzels or certain kinds of cookies, or whatever your favorite food or snack is?
Going native might work for you if you're really motivated to be on a low budget, but try it for a couple of months before making a final commitment.
Learn Spanish
Knowing some Spanish will make a huge difference in the quality of your life here. You probably know more Spanish words than you realize, so you already have head start. But if you want to adapt and have a good relationship with your new country, make the effort to learn at least one new Spanish word a day, you can do that no matter what your age is, and Ticos will love you for it. You don't want to try? Then don't complain when your retirement paradise becomes a hell.
Costa Rica is a beautiful and inviting place and has some of the best weather in the world. But don't make the error of thinking of it as a "warmer Cleveland / Vancouver / Norfolk", it is still in many ways a developing nation. If you make that mistake and aren't prepared for the differences and hurdles of living here it can start becoming hell.
The country / the people / the culture won't adapt to you, you must adapt to them, so do your homework before you come and paradise will still be that paradise after you have been here a while.
This article was written by Ivo Henfling, then edited by Allen Dickinson, and published in the May edition of the ARCR magazine El Residente.